Idaho Conference on Health Care runs Oct. 25-28
October 19, 2006
ISU Marketing and Communications
The Idaho State University

Kasiska College of Health Professions will present the 19th annual Idaho Conference on Health Care Oct. 25-28 at the ISU Pond Student Union Building.
On the theme "Quality Health Care: Sifting through the Evidence," this year's conference will delve into a variety of topics presented by nationally recognized health-care authorities. The event will feature speakers on everything from "Intuitive Eating: A Revolutionary Program That Works," to "Coal Gasification: Uncovering the Pros, Cons, and Impact on Community."
For a complete list of conference events and in-depth information on all speakers and presentations, visit the ISU Office of Continuing Education and Conferences Web site www.isu.edu/kchp/hlthconf. Online registration is available on the Web site. Information is also available by calling (208) 282-3155 or 800-753-4781.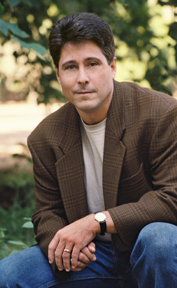 The Health Conference and the ISU Reading Project are sponsoring the 7 p.m. Wednesday, Oct. 25, keynote presentation by Joseph Hilldorfer and Robert Dugoni, co-authors of the book "The Cyanide Canary," who will present the discussion "Idaho Justice: The Cyanide Canary." Their presentation will take place in the ISU Pond Student Union Building Ballroom. "The Cyanide Canary" (Simon & Schuster 2004) was honored as a Washington Post 2004 Best Book of the Year, and the Idaho Book of the Year. The book details an incident that occurred on Aug. 26, 1996, at a fertilizer plant in Soda Springs, Idaho, when a 20-year-old worker cleaned a storage tank containing cyanide, which he and other workers believed contained only dirt and water. The worker, according to the authors, was told he needed no safety equipment for the job.
The conference features a second keynote address at 7 p.m. Thursday, Oct. 26, by Dr. John Abramson, an award-winning family doctor, on the clinical faculty at Harvard Medical School, and author of the book "Overdosed America: The Broken Promise of American Medicine." His keynote address is titled "The Trouble with Vioxx," which will focus on his review of studies of the blockbuster anti-arthritis drugs Vioxx and Celebrex conducted years before the recent announcement of Vioxx's dangers. He will comment on how the two medications, although marketed as safer than an earlier and cheaper generation of products, can actually cause more severe side effects.
"We want to stress what a varied and informative Idaho Conference on Health Care we have planned this year," said Dr. Linda Hatzenbuehler, dean of the ISU Kasiska College of Health Professions. "The Conference Planning Committee tries to design an event that appeals to a variety of constituencies including students, practicing professionals and the general public."
All health conference events are free to ISU students, faculty and staff. The conference keynote addresses are free and open to the public, but registration fees are required for the public for most conference events, including plenary speeches. Continuing education units are available to professionals desiring them.
This year's conference features a new twist: 10 of the conference's sessions, including the two keynote presentations, will be broadcast to Boise via ISU's Distance Learning Network. The live broadcasts can be viewed at Room 156 of the ISU Boise Center, located at 12301 West Explorer Drive. Capacity at the ISU Boise Center is limited and preregistration is encouraged to guarantee a seat in the 30-person capacity room.
Some of the other topics to be covered at the conference include:
• "Intuitive Eating: Concepts and Controversies: What do you mean it's healthy to eat chocolate and French fries?" by Evelyn Tribole, 1 p.m., Oct. 26, PSUB Salmon River Suite and Boise broadcast.
• "Addressing Obesity: Long-term Weight Loss and Chronic Disease" by Timothy Lohman, 4:15 p.m., Oct. 26, PSUB Salmon River Suite and Boise broadcast.
• "Using Terri: The Religious Rights' Conspiracy to Take Away Our Rights" by Jon Eisenberg, 8:30 a.m. Oct. 27 in the PSUB Salmon River Suite and Boise broadcast.
• "Idaho Bioterrorism Awareness and Preparedness Program" by Neill Piland, 9:45 a.m. Oct 27, PSUB Bear River Room.
• "Reforming Medicare: Searching for the Magic Bullet" by William Saunders, 11 a.m. Oct. 27 in the PSUB Salmon River Suite and Boise broadcast.
• Workshop – "Medicine and Compassion," by Dr. David Shlim, 9 a.m. to 4 p.m. Oct. 28, PSUB Bear River Room.
The conference is sponsored by the Kasiska Foundation and co-sponsored by the Idaho Public Health Association, Willamette Dental, Regence Blue Shield's Caring Foundation, The Advantage Community, Blue Cross of Idaho, Delta Dental, Idaho Oral Health Alliance, Idaho Department of Health and Welfare's Tobacco Prevention Program and Comprehensive Cancer Control Program, the Idaho Dairy Council and ISU Student Affairs.
---
Categories: