It wasn't the wind down to his career that Idaho State University Health Center physician and Director Ron Solbrig expected, but like the rest of his work, he found it satisfying.
"I'm going out with a bang for sure," said Solbrig, age 60, whose last day as director is June 12. "And the bang is not over. It is going to be another year of bangs. But It feels like a good use of my skills. It has been intense, satisfying and fulfilling to work on the coronavirus issues and work with all the university committees."
He had hoped this last few months on the job that he's had for the last 13 years could be primarily used to make arrangements for the transition when he was gone.
"I haven't had the last three months to kick my heels up, get it arranged so everybody else can do the work, and I could lean back a bit for the first time in my career and not work so hard and step out the door and say good-bye," he said. "It didn't work out that way. It has been more hours and more intensity than even before, but, again, it has been fulfilling and meaningful work."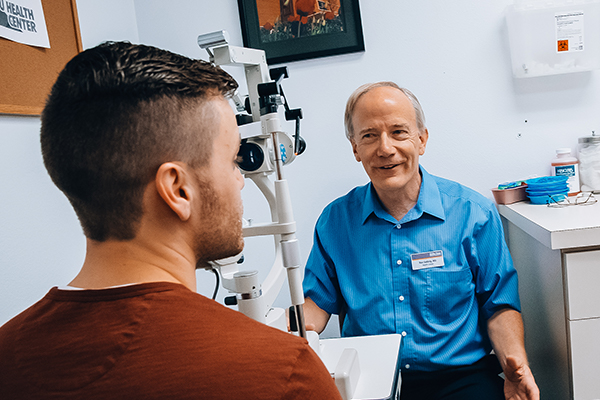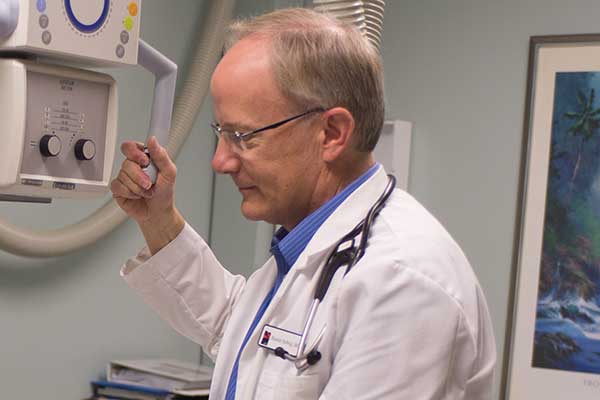 Solbrig, who was born and raised in Idaho Falls, earned his chemistry undergraduate degree at Northwestern University and then worked at the Idaho National Laboratory as a chemist. He then attended medical school at the University of Washington and completed his residency in Casper, Wyoming.
He's practiced as a physician in a wide variety of roles including private practice, urgent care, emergency room, and in-patient hospital care. At ISU, where he's worked for a total of 20 years, he has taught in the residency program in addition to being Health Center director. The latter job, he said, is a fine one that he recommends to his replacement.
"It is a great job – good people, good variety and interesting work" Solbrig said. "You get to help a lot of people and be part of the university community. I have really felt with this job, and my entire career, that my life and time were meaningfully spent and I have helped a few people along the way."
He said he is looking forward to pursuing old hobbies and passions, and new ones. He is already enrolled in the ISU College of Technology's unmanned aerial systems program that begins Aug. 17, a likely sign that Solbrig will stay engaged in his retirement.