Forage is an online resource which offers virtual experience programs designed by leading companies such as JP Morgan Chase, Deloitte, GE and Citi Bank. Develop your skills and gain a real understanding of different roles and industries by working through these self-paced modules, with tasks similar to those you would undertake during a traditional internship.
Work through a series of resources and hypothetical tasks that are designed to simulate the sort of work you would undertake as an intern or full-time employee at the organization.
It takes five to six hours to complete one program and you can complete as many programs as you like. All experiences are completely free of charge for ISU students and alumni.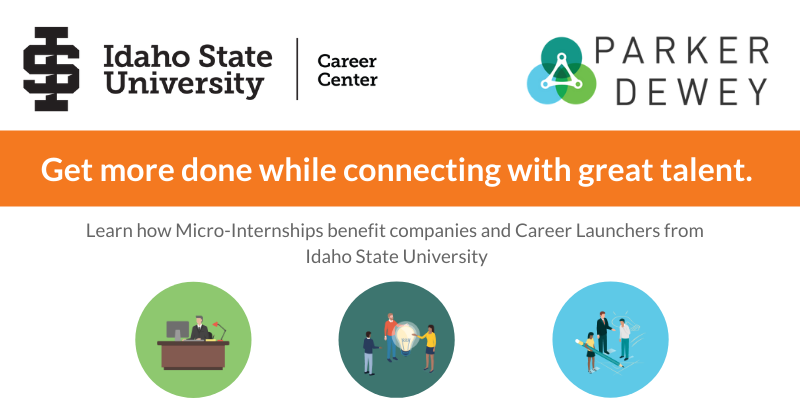 Micro-Internships are opportunities for you to showcase your skills and talents and get noticed by Employers. Micro-Internships allow students to apply to short-term, professional assignments, while also allowing companies to identify and assess highly motivated college students and recent graduate for fit should there be full-time opportunities. Unlike traditional internships, these paid opportunities, usually completed virtually typically range from 5 to 40 hours of work, can be completed year-round, and help students develop career skills while getting paid.
Gain work experience and get noticed by employers
Explore what it's like to work in your career field
Evaluate the company to see if it is a good fit before you apply for an internship or full time position