INBRE Grants Fund Asbestos Exposure Treatment, Embryo Development Research at Idaho State University
May 22, 2023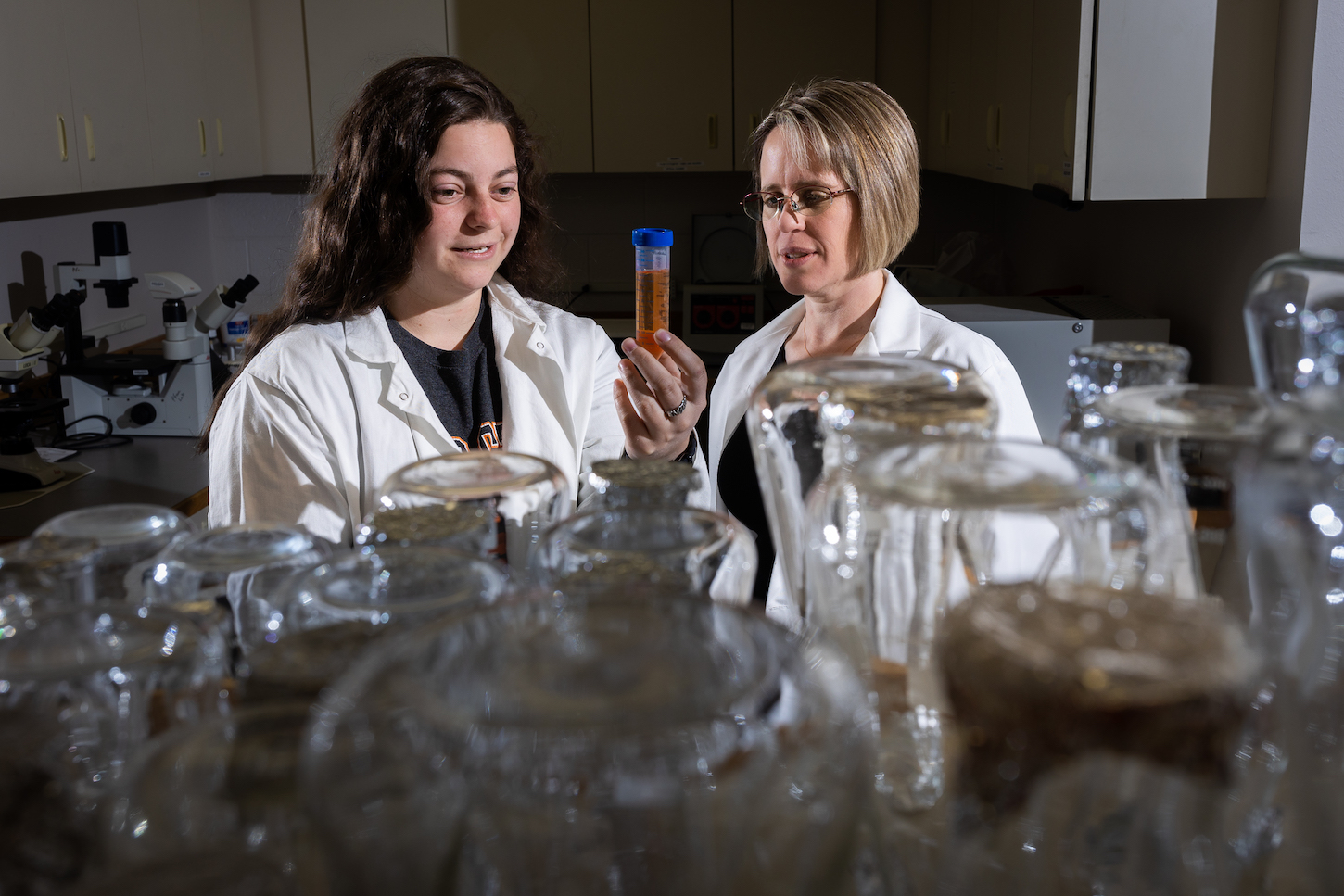 A pair of grants are kickstarting research at Idaho State University into new ways of treating exposure to a deadly carcinogen and congenital disorders.
Recently, Kinta Serve, associate professor, and Heather Ray, assistant professor, in ISU's Department of Biological Sciences, were each awarded a Pilot Project grant from the Idaho INBRE Program. Serve will be trying to identify new and earlier ways of treating asbestos exposure. Serve and her students will be looking into how changes in the pleural cavity - the small cavity surrounding the lungs - of mice following exposure to asbestos lead to chronic diseases like mesothelioma and asbestosis.
"Asbestos exposure is an ongoing health risk, especially among people living or working in older buildings that were constructed with asbestos-containing materials," said Serve. "Many chronic diseases, including asbestos-related diseases, are thought to arise from early changes in immune and cell responses. By studying these immune and cell changes early on - a few weeks after asbestos exposure - we hope to identify new ways of treating or preventing disease."
"It is exciting to be involved in this research because while we know a lot about asbestos exposure, there are still major gaps in our knowledge," said Larisa Knapp, a junior from Preston, Idaho. "Everything I do in the lab will be discovering new information that can truly help people. Not only am I learning so much about the research process, toxicology, and immunology, but I'm also helping with discoveries that can lead to a better understanding and prevention of related cancers, asbestosis, and autoimmune disease."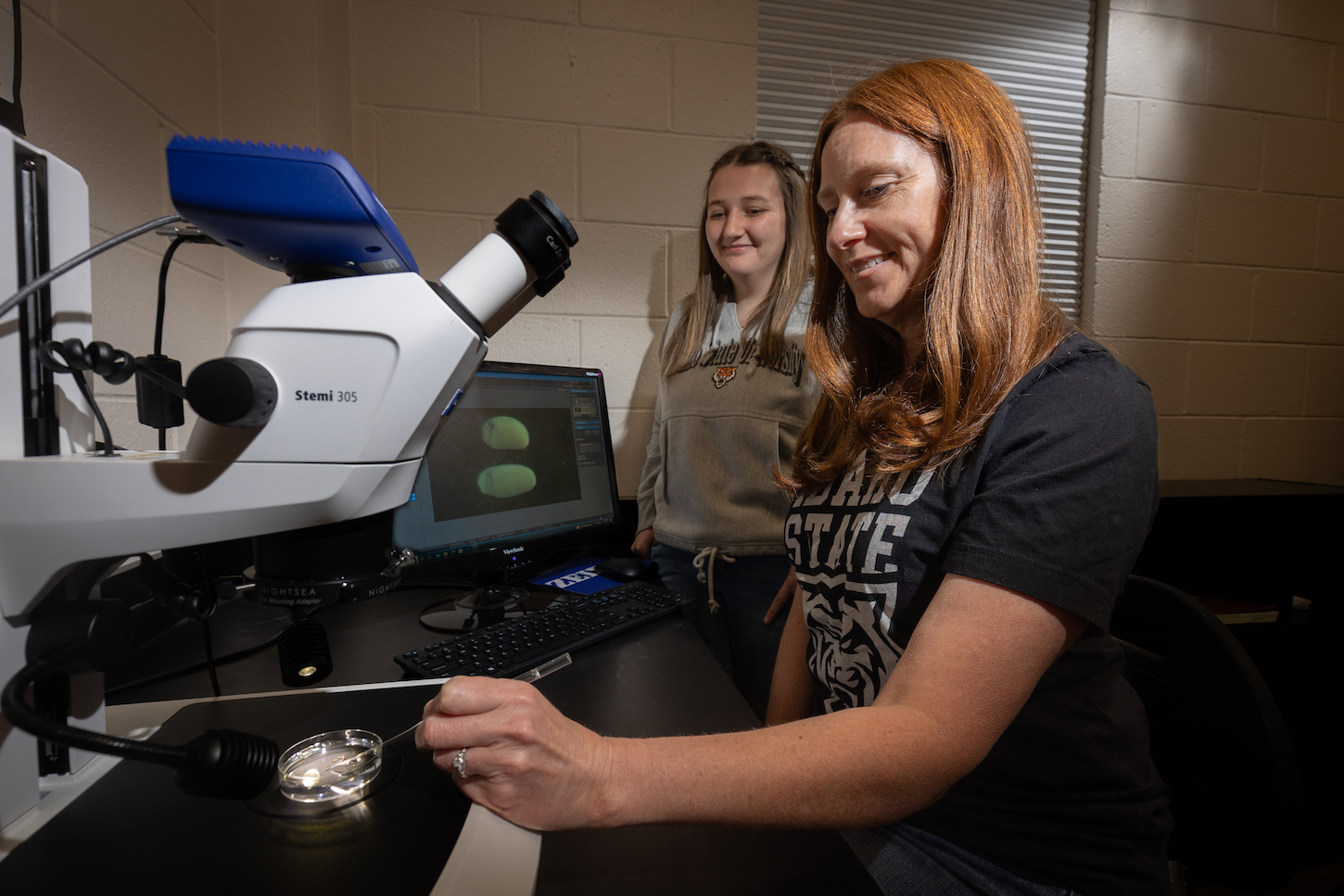 Meanwhile, Ray and her students are looking at the role of the protein Mannan-binding lectin serine protease 1 (Masp1) in the development of frog embryos. Also found in humans, the Masp1 protein is involved in embryonic patterning - the genetic programs that are used by an organism to form the body's organs. When the patterning process is disrupted, it leads to malformations of the organs.
"The underlying genetic causes of developmental disorders are complex, and patients and their families are often left wondering why and how they occurred," Ray said. "Our research is shedding new light on how Masp1 is involved in a specific genetic disorder, 3MC Syndrome, which can help answer these questions for those affected."
"I'm thrilled for the opportunity to work with Dr. Ray and a team of undergraduate students to better understand a disorder that affects many individuals," said Mikayla Macaluso, a master's student from Kuna, Idaho. "It's intriguing to see the impact that a single protein has on a physical feature such as facial development."
The Idaho INBRE Program seeks "to improve the health of all Idahoans by augmenting and strengthening Idaho's capacity to do and sustain biomedical research and education."
For more information on Idaho State University's Department of Biological Sciences, visit isu.edu/biology.
Prospective students can book a campus tour at https://www.isu.edu/visit/.
---
Categories: