Community Rallies Behind Welding Students After Highland High School Fire
May 30, 2023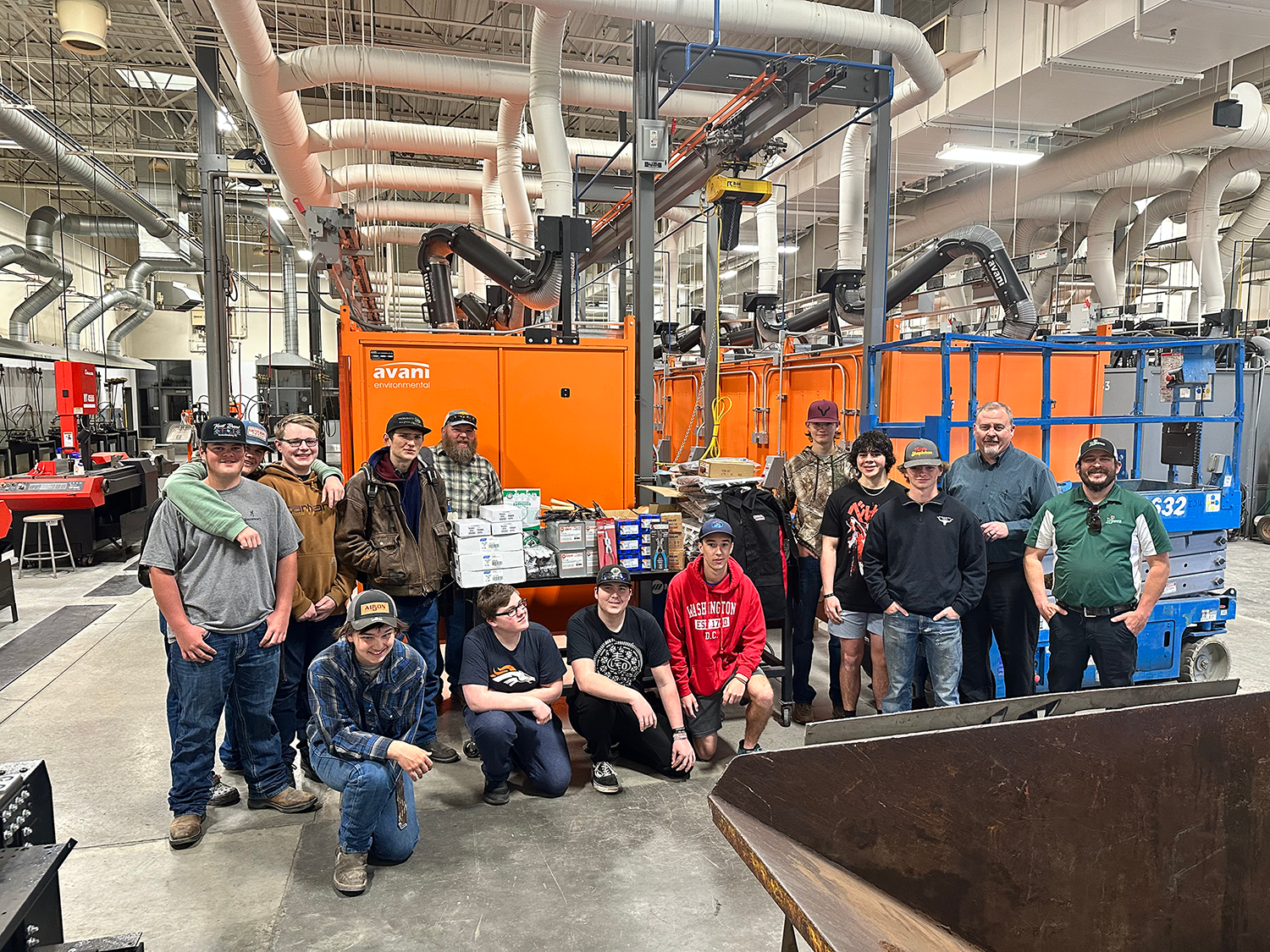 Following a devastating fire at Highland High School in April, the local community has rallied together to assist 27 displaced welding students from Pocatello's School District 25. As these students prepare to conclude their semester, they've found a temporary home at the Idaho State University College of Technology's welding program facilities.
This collective effort, complemented by the donation of thousands of dollars' worth of equipment from local businesses, serves as a testament to the community's unwavering support in challenging times.
The fire, which occurred in the early morning hours of April 21, caused extensive damage to a large section of Highland High School. No injuries were reported; however, the high school's cafeteria, gymnasium, choir and band rooms experienced significant structural damage. The welding shop at Highland was spared from being a total loss, but suffered smoke and electrical damage — making it unusable for the foreseeable future.
"My mom told me Highland burnt down and I was super surprised," said JJ Davis, a senior welding student at Highland High School. "I didn't think it was going to end our year at Highland like that. It was a big shock."
The morning of the fire, Highland High School Welding Instructor Jack Garrett was on the ISU campus serving on the advisory board for the College of Technology's welding program. In a room filled with ISU instructors, welding industry representatives and community leaders, support began to pour in.
"Losing access to the school was a lot like losing a home," said Garrett. "It was a massive stress and I am deeply grateful for the way our community came together to lift that weight off of mine and others' shoulders. It isn't something many other communities would do."
On Monday, May 8, thanks to the swift actions of Dave Treasure, the Chair of the Trade and Industrial Department at the ISU College of Technology, 27 eager students began utilizing the ISU facilities to conclude their academic year.
"Highland High School's sudden setback was a shock to us all," said Treasure. "In this unexpected circumstance, we're honored to step up and play our part in supporting these students. Their commitment to their education is inspiring and we're proud to provide a space for them to finish this portion of their journey."
With the transition successfully underway, the sentiment echoed among those involved is one of mutual benefit and shared opportunity.
"It's a great opportunity for everyone involved," said Lucas Bloxham, program coordinator for the ISU College of Technology Welding Program. "These students get to use state of the art facilities to finish their curriculum and we get the chance to help the next generation of welders."
The local community also rallied behind the School District 25 welding program. Several businesses, including Norco, Inc., have donated over $13,000 in materials and equipment.
"It really was a no-brainer," said Kenneth Weaver, an Assistant Manager at Norco, Inc. "Norco is a family and employee-owned Idaho business, so we have a lot of interest in helping the community."
Norco, Mountain Pacific Sales and Revco provided essential equipment such as welding jackets and grinding wheels, while Miller Electric and Spudnik & Petersen Inc. supplied hundreds of pounds of welding medium. Additionally, Majestic Glove and Mountain States offered working leathers, including gloves and jackets, to help students continue their education safely.
Highland High School welding student Corben Thomas shared his enthusiasm, saying, "It's a great opportunity for us. I'm really impressed with the equipment."
Fellow student Tanner Meyers added, "The welding booths are so nice and spacious. I'm excited to come here next spring if they accept me."
As the semester's end draws near, School District 25's welding students face a promising future in a high-demand industry. Amidst ongoing recovery efforts at Highland High School, the collaboration of local businesses, organizations and the ISU College of Technology has ensured these students can wrap up their programs as scheduled. Many of these students will graduate shortly, symbolizing not just personal accomplishment, but also the power of a community coming together in times of adversity.
---
Categories: