New Lighted Signs to be Unveiled on the Idaho Falls Campus
September 8, 2022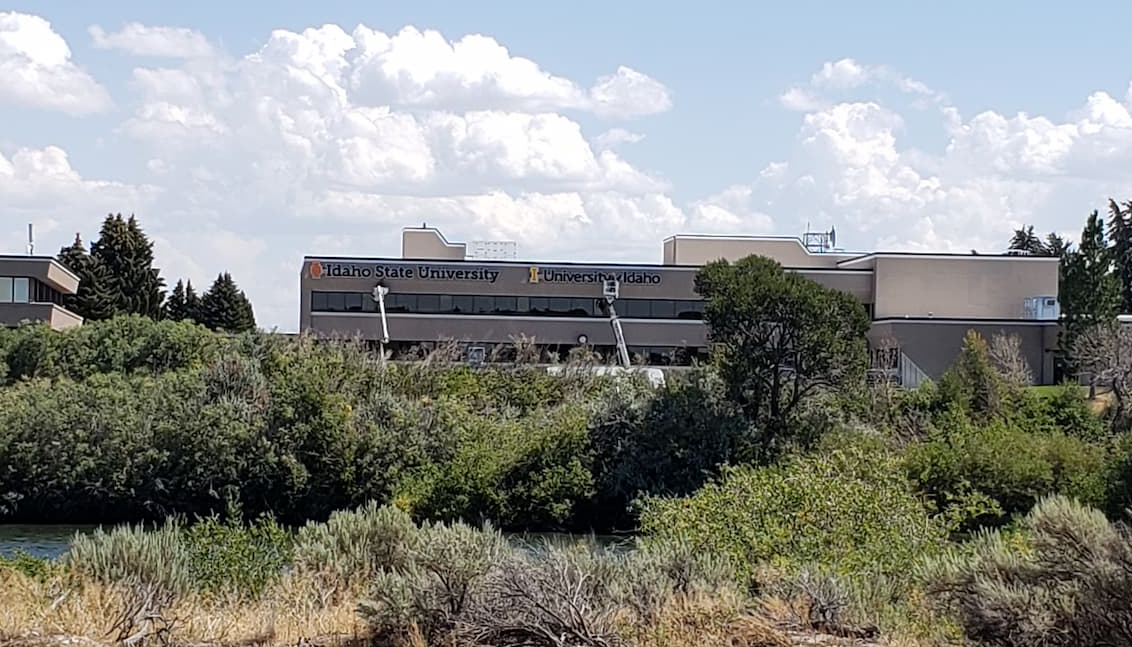 Two new lighted signs celebrating decades of higher education collaboration on Idaho State University's campus in Idaho Falls will be unveiled on Tuesday, September 13.
Logos from Idaho State and the University of Idaho have been added to the top of the Center for Higher Education and will be visible from the interstate and surrounding areas. The signs highlight the longstanding collaboration between the two universities to offer academic degree programs in one location.
The two institutions formally partnered in the mid 1990s to expand educational opportunities in Bonneville County and beyond. The partnership allows students to earn full four-year bachelor's degrees and graduate degrees at the same Idaho Falls campus location. The universities also share student activities, clubs, and student services.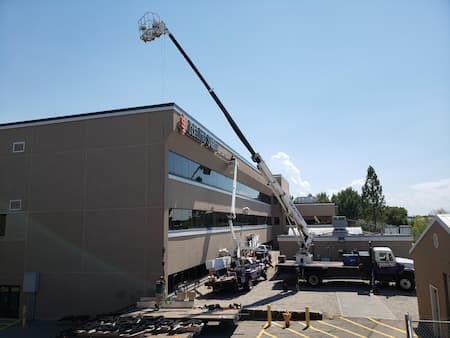 The two adjacent signs will be illuminated at an unveiling event at 8 p.m. on September 13. The ceremony will include brief remarks from leadership on the Idaho Falls campus. The public is invited to attend the event held in Room 211 of the Center for Higher Education, 1770 Science Center Drive.
On the Idaho Falls campus, Idaho State and the U of I collaborate with the Idaho National Laboratory and the Center for Advanced Energy Studies to provide additional research and professional opportunities for students and faculty. In addition, Idaho State provides courses for nearly 50 academic programs on the joint campus, and about 11,000 ISU alumni live in Bonneville County.
---
Categories: