Family Medicine Residents train, support ski patrollers through pandemic
January 25, 2021
Lee Ann Waldron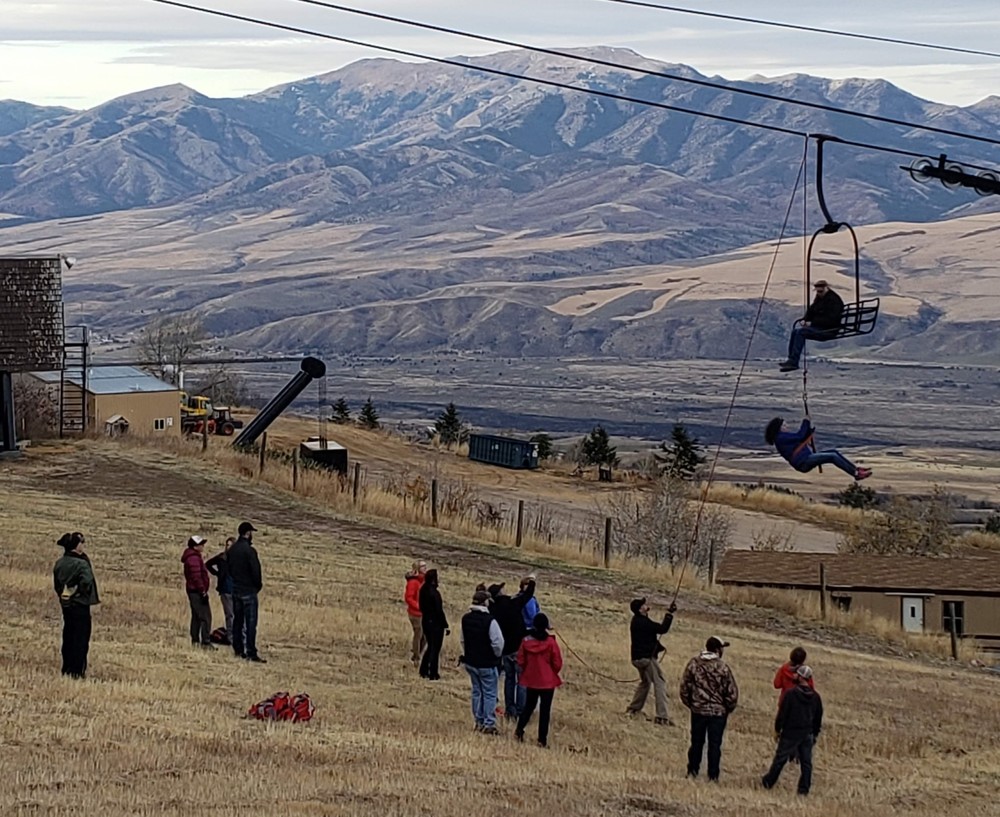 One of the new areas of concentration for the ISU Family Medicine Residency is continuing to train and serve the community through the threat of the COVID-19 pandemic.
The Wilderness Medicine Area of Concentration (WMAOC) began in 2019, and partnered with the Pebble Creek Ski Patrol to provide additional training for resident physicians. In 2020, two more residents, along with five community members completed the Outdoor Emergency Care (OEC) Challenge Course co-taught by ISU faculty.
Now that there is enough snow for the Pebble Creek Ski Area to open, the two residents trained this year will join the ranks of ski patrollers able to serve Pebble Creek in various shifts.
"Layer on top of that the anticipated toll of sick days or quarantine on the usual patrolling schedule and one can understand that the patrol is anticipating that there may be some days this year when it may be hard to find enough patrollers to fill the shift," said AJ Weinhold, Associate Program Director and co-developer of the training course. "So, understanding the impacts of COVID on the patrol, it's particularly wonderful to see seven new medical professionals joining the patrol this year."
Pebble Creek is just 19 miles from ISU's main campus in Pocatello, ID.
"Predominantly, patrollers at Pebble Creek are volunteers from all walks of life (teachers, tractors salesmen, professors, retirees) who have completed OEC training," Weinhold said. "Patrollers expressed that they appreciated enriching the patrol with more medical professionals."
The successful completion of the training by two resident physicians and five community members is a noteworthy accomplishment in a year as turbulent as 2020, considering the National Ski Patrol cancelled all traditional OEC courses due to the pandemic.
"At the same time, the National Ski Patrol has, understanding the personal risk that ski patrollers may be taking to treat others during a pandemic, made it an option for patrollers to take a year off if they feel their personal risk of contracting COVID-19 is significant," Weinhold said.
---
Categories: