ISU Counseling/Testing Center's virtual wellness services make impact on students
May 28, 2020
Tori Parks, Marketing CPI Intern
POCATELLO – When Idaho State University shifted to distance-based instruction to control the spread of COVID-19, Counseling and Testing Services were ready.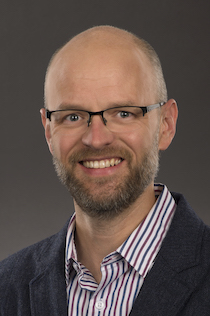 From the first day, counselors were able to offer virtual mental health services to students who were struggling.
"All the counselors had begun telehealth training the weeks before in anticipation of the shift and were able to work with existing clients as well as provide support to students who reached out for counseling," said Rick Pongratz, director of ISU Counseling and Testing. "The staff were also quite effective in getting a wealth of online resources available for self-help on our website and in partnership with the ISU Library."
Resources included ways students could virtually connect with their friends, links to home workouts, links to free subscriptions and mindfulness exercises. They also hosted one-hour daily drop-in online discussion groups via the application Zoom. These discussion groups included workshops focusing on addressing distressing thoughts, ways to cope with academic transitions and how to cope with anxiety.
"'Move Forward with ACT' seemed to be the most popular discussion group," Pongratz said. "This group taught students actions they could take through the COVID crisis to help them focus on the core things that are important in their lives."
Counselors saw approximately 200 students via telehealth after the switch to distance learning. This is less than the center saw pre-COVID.
"The drop in utilization was primarily due to changes in our group counseling program," Pongratz said. "Our staff are working on relaunching our group therapy program in an online format because it is such an effective support to our students."
The Counseling and Testing Center is continuing to find ways to help ISU students, wherever they may be.
"We are currently working on applying for a grant funding to bring Integrated Screening Program from the American Foundation of Suicide Prevention to campus," Pongratz said. "This would allow us to engage and support students who are at the highest risk of suicide and who may be reluctant to seek support."
Despite the many challenges that this pandemic has presented, Pongratz hopes that everyone can learn from this experience.
Pongratz said there is good that can come from the pandemic.
"It is my hope that we never again take our relationships for granted, that we call loved ones to talk instead of just scanning social media to see what they're doing and that we take extra time to walk the long way to our car with our coworkers after work instead of putting in the ear buds," Pongratz said. "Even while physically apart, our strength is in our connection. As a university, a state and a nation, we will come together to support one another and do great things."
---
Categories: