ISU College of Business to begin Volunteer Income Tax Assistance program on Jan. 30
January 24, 2020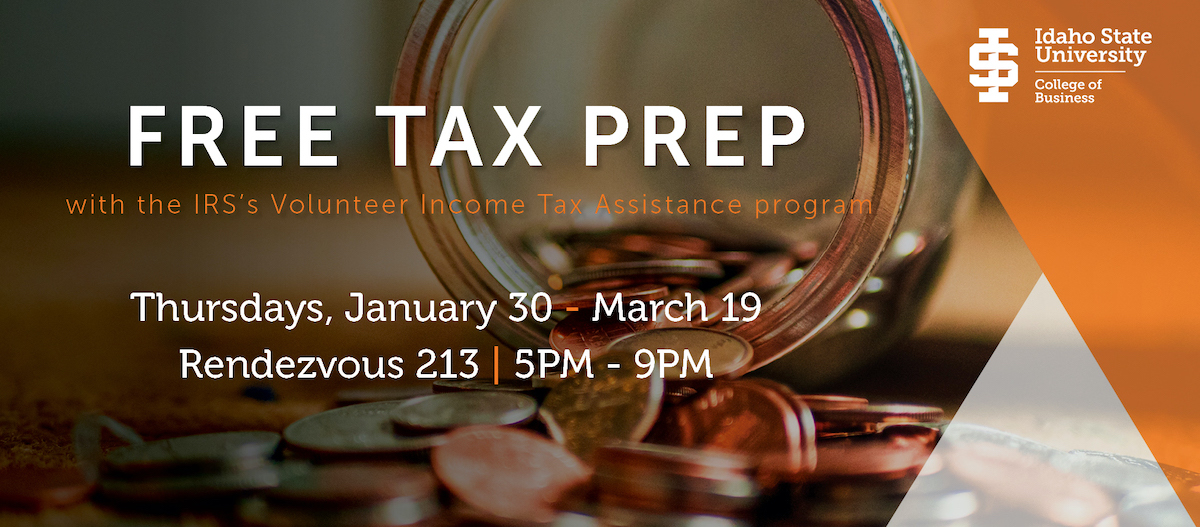 POCATELLO – Students in the Idaho State University College of Business accounting programs will once again offer the community and fellow students the opportunity to have their taxes filed for free as part of the IRS's Volunteer Income Tax Assistance (VITA) program.
Students will begin filing on Jan. 30 through March 19 every Thursday from 5 to 9 p.m. in the Rendezvous Complex Room 213. The Rendezvous is located on Martin Luther King Jr. Way in Pocatello.
In order to qualify for VITA services, patrons must make an annual income of $52,000 or less. They are also asked to bring all tax documents, their social security card and a form of ID. International students will also need to bring their passports.
In addition to providing free tax assistance to the community and to students, VITA also provides invaluable experience for College of Business students in the undergraduate and graduate accounting programs. Over the past several years, students have surpassed their goal of returns filed and even filed more than area schools of a greater size.
Last year, students filed 495 returns and 20 amended returns surpassing the prior year's record of 431 returns filed.
According to the program director and accounting professor Dawn Konicek, most other schools of a similar size and student participation file around 70 to 80 returns through the whole two-month span. The program typically has around 20 student volunteers including preparers and more advanced students helping to review and finalize each return before submitting.
According to Konicek, before students can volunteer for the program, they must pass three exams covering volunteer code of conduct, an intake and review sheet exam, and basic and advanced tax examinations.
---
Categories: