Human's best friend as professional's work companion
Chris Cole, Marketing Assistant Kasiska Division
January 9, 2020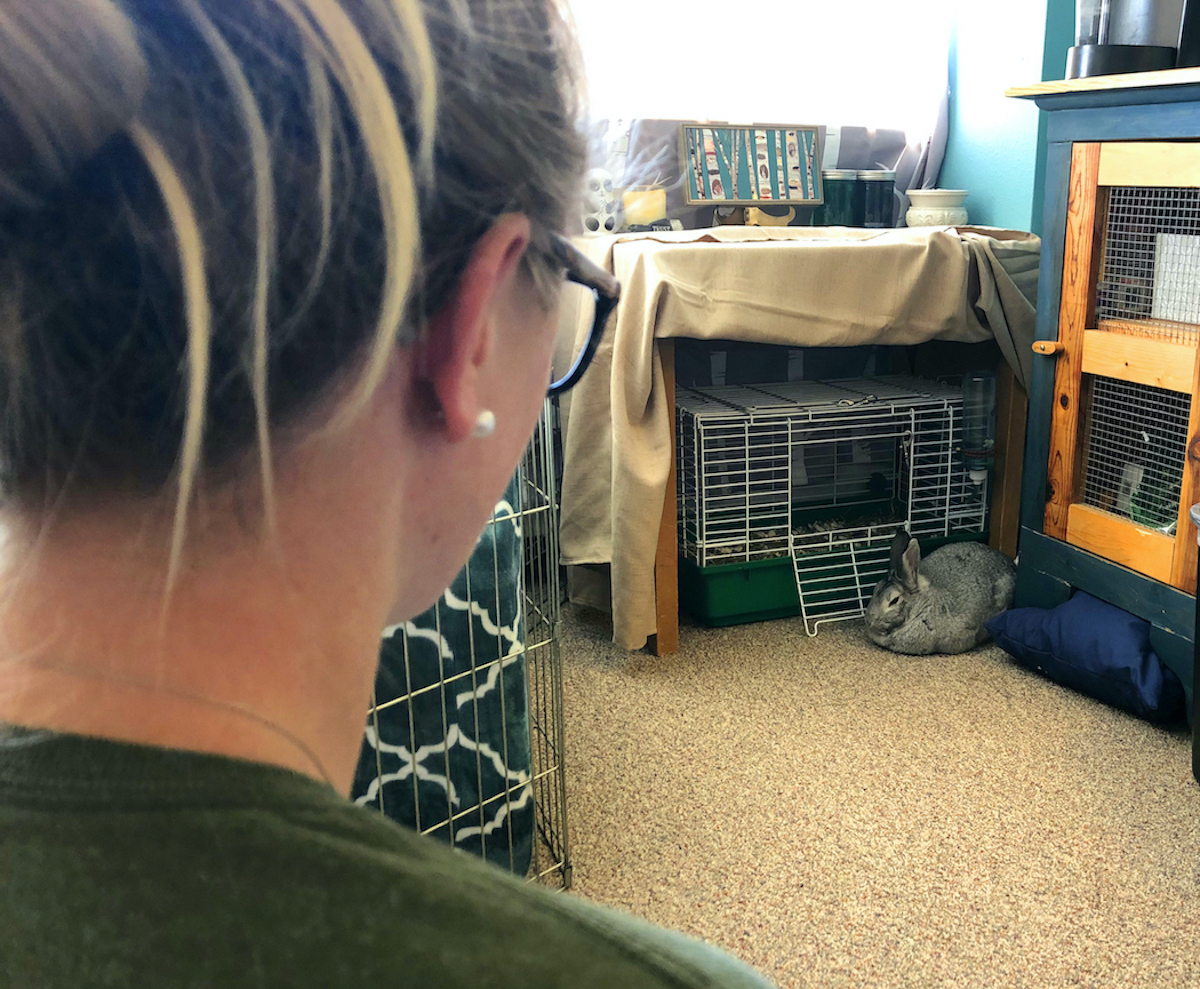 Animal Assisted Intervention and Crisis Response
POCATELLO - Anyone who owns a pet knows that animals can provide an immense amount of comfort during difficult times. But what about when you're in the hospital, or going through speech therapy, or even visiting with a counselor? That's where Idaho State University's Leslie Stewart's work comes in.
Stewart, associate professor of counseling, was previously involved in creating a set of core competencies for animal-assisted intervention providers. The competency set she authored was officially adopted by the American Counseling Association in 2016.
Stewart is currently working with the American Psychological Association and other animal-assisted intervention organizations to adapt the competencies for use by professionals in multiple health care and human service disciplines as well.
Stewart also works closely with Pet Partners, a national group that provides training and support for volunteer therapy animals and their human handlers. Stewart is one of only a handful of experts in the nation in this newly developing field of health care. The ISU Department of Counseling recently added a highly specialized animal assisted interventions certificate program to their list of offerings for counseling students, as well as students in related health care and human service programs.
Stewart said she was thrilled to work with so many other professionals in this field during a recent Pet Partners conference in San Antonio, Texas, where she spoke as a subject matter expert on animal-assisted crisis response, which blends animal-assisted interventions with traditional crisis response approaches.
Pet Partners also announced the launch of a new, nationwide Animal Assisted Crisis Response program, which Stewart helped design. Stewart served as a subject matter expert during the development of the program, and helped create some of the training curriculum.
"It was such a privilege," Stewart said. "It can be really isolating to be a professional in this work, because there's just not that many of us. It's not like I can just pop into my colleague's office and run some animal-assisted therapy specific ideas by them."
Stewart says much of these programs are focused on training a human to be able to understand the animal's needs and facilitate a safe and beneficial interaction.
"I don't train the animals to know, because they do. It's more important that I get trained to listen and recognize their communication."
Through this work, appropriately trained counselors, psychologists, nurses, occupational therapists, speech-language pathologists, teachers and other health care professionals would be able to work with a specially prepared and evaluated animal to help their clients meet their goals. Stewart says that therapy animal volunteer visiting can also be important to some patients, but that many kinds of animal help has become romanticized.
"That misunderstanding does our field a great disservice, because it doesn't appreciate us for who and what we are," Stewart said. "Because animals are familiar to us, and everyone has the 'that's so cute' reaction, we don't stop to think this is an intervention that requires an awful lot of training."
There are nine types of animals that are eligible for evaluation as a potential therapy animal partner for a professional healthcare provider. These include dogs, cats, horses, rabbits and guinea pigs, but other not-so-common animals, including some parrots, llamas and alpacas, and rats. Stewart says the animal doesn't need to be trained to do specific tasks, but is rather assessed for temperament, suitability and genuine enjoyment of human work environments.
"Do they enjoy the work?" Stewart asked, pointing out that it's just as important for an animal to feel the desire to help as it is for a human. "I mean, it's a lot for a rabbit to get carted in a car and brought in here with new people and new sounds all day."
The new courses in Stewart's certificate program curriculum have been endorsed by Pet Partners and several other leaders in animal-assisted interventions. This year's courses will begin in the summer of 2020.
For more information about the courses, follow this link: www.isu.edu/counseling/programs/animal-assisted-interventions-certificate or contact Stewart directly.