Monarch Trio to Perform Concert April 12 in Jensen Grand Concert Hall
April 4, 2017
POCATELLO – The Idaho State University School of Performing Arts will present the Monarch Trio in concert, Wednesday, April 12, at 7:30 p.m. in the Stephens Performing Arts Center Jensen Grand Concert Hall.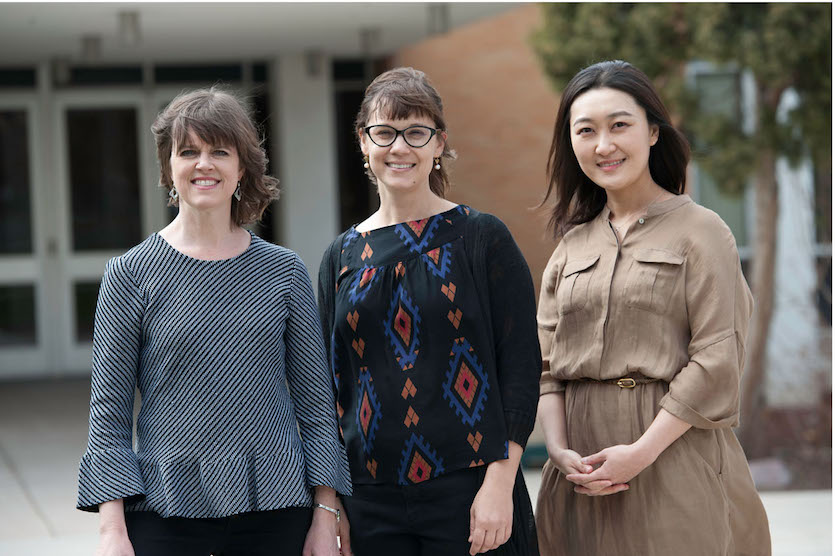 The concert will feature ISU's new violin professor, Dr. Hyeri Choi, who joined the faculty at ISU last fall and became concertmaster of the Idaho State-Civic Symphony this season. Eleanor Christman Cox, cellist, and pianist Kori Bond are the continuing members of the group. This concert will feature a variety of pairings between the performers.
The first half will feature two pieces that are among the most uniquely challenging and virtuosic pieces in the chamber music repertoire. Hyeri Choi and Kori Bond will play Schubert's "Fantasy in C major for Violin and Piano." It is a masterful and beloved large-scale work with expression ranging between the sublime, intimately expressive, suspenseful, and exuberant.
"The Duo for Violin and Cello" by Zoltán Kodály will be performed by Choi and Eleanor Christman Cox. It is a tuneful and gripping Early Modern piece, and a tour de force for both players.
The second half of the concert will feature all members of the Monarch Trio, performing one of the greatest piano trios of all time, the "B major Trio" by Johannes Brahms. This four-movement work is known for its lush and expressive melodies, and wildly and passionate intensity.
Tickets for the concert are $10 for the general public, $7 for faculty and staff, and $5 for pre-college students. Free admission is granted for ISU students, Idaho State Youth Symphony students and students in the Preparatory Piano Program. Tickets will be sold at the door. Children under the age of 6 are not admitted.