ISU School of Performing Arts to present Shakespeare favorite "Much Ado About Nothing"
April 4, 2017
POCATELLO – Idaho State University's School of Performing Arts will present William Shakespeare's great comedy "Much Ado About Nothing" on April 14, 15, 20, 21 and 22 at 7:30 p.m. in the James E. and Beverly Rogers Black Box Theatre in the L.E. and Thelma E. Stephens Performing Arts Center.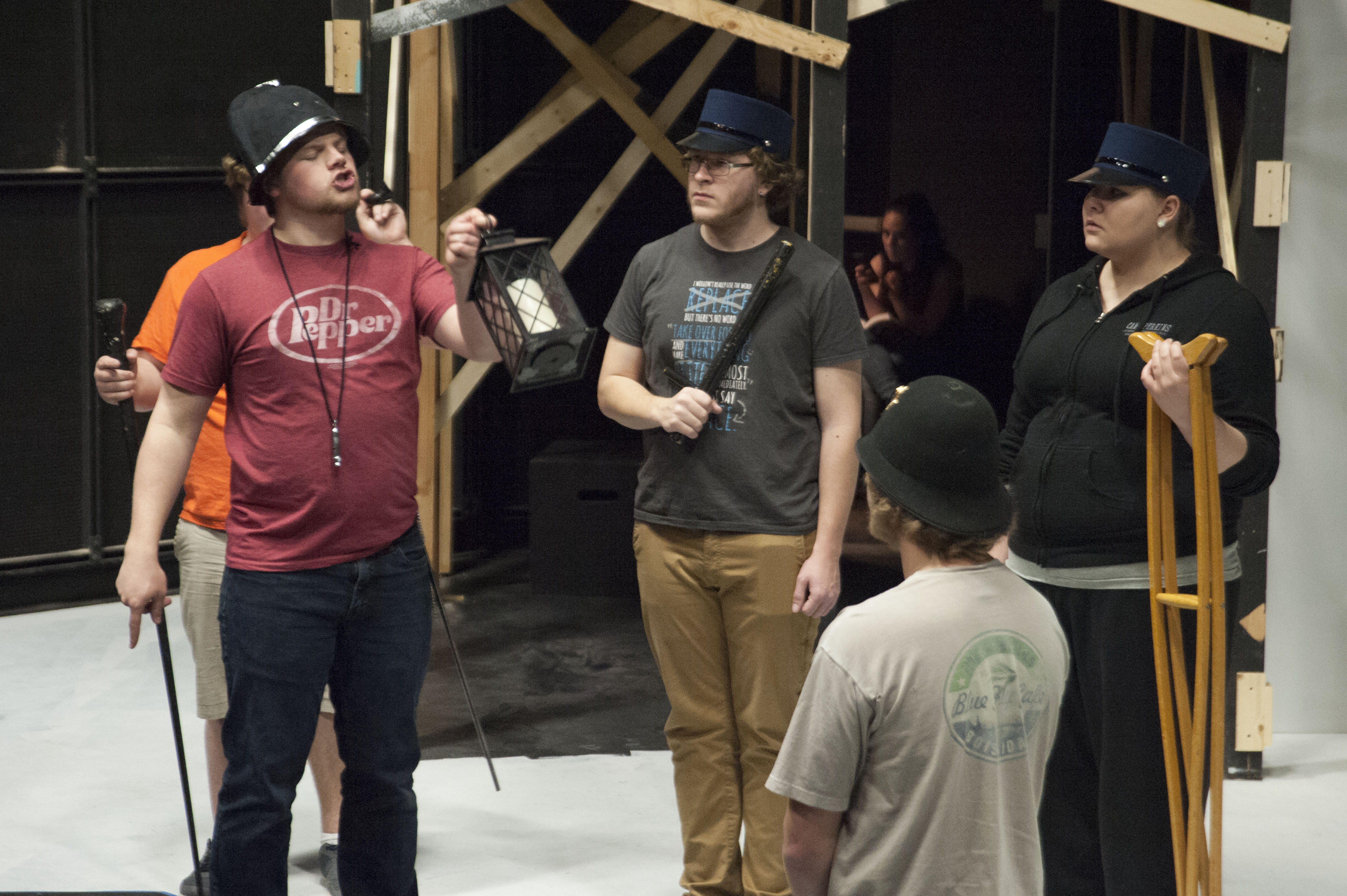 The Theatre ISU production of "Much Ado About Nothing" takes place in Sicily in 1815 at the end of the Napoleonic Wars. The story follows the formal, romantic relationship of Hero and Claudio. Claudio is deeply in love with Hero, and his commander, Don Pedro, helps Claudio propose marriage. But there is confusion over who the suitor is.
A second love story features the celebrated battle of wits between Beatrice and Benedick, who both pretend not to be interested in the other. Their friends arrange for them to overhear conversations revealing how much they love each other. All of the comedy and romance is suddenly challenged by the evil plans of Don John who seeks revenge on Claudio.
Director Norm Schroder describes the production as "prom on steroids" as the men have been off to war and are returning home victorious. The men couldn't woo because they have been at war, and the women have had no suitors.
"Even if you have seen 'Much Ado About Nothing,' it's always fun to see where each director takes the production," Schroder said. "It's fun to see the actors' individual takes on the characters and how the production is staged."
The production features 22 cast members, with costume design by professor Tara Young, stage design by guest designer Christopher DePriest, lighting design by alum Kai Manzo, props by student Emily Gibson and music by student Rachael Fornarotto. Jacob Claflin, doctoral candidate in the Department of English, is serving as dramaturg or literary editor, Aaron Wood, dance professor, is helping choreograph parts of the performance and Jedd Greenhalgh, ISU student, has composed two songs for the production.
"There is a lot of 'eye candy,' which makes the play fun to watch," Schroder said. "The production is also very family friendly, and is one of Shakespeare's best written and well-structured works."
Tickets are $15 for adults, $14 for faculty, staff and seniors, $10 for children and $7 for ISU students. They are available at the ISU Box Office at 282-3595 or isu.edu/tickets.
For more information, contact Norm Schroder at schrnorm@isu.edu or 282-3173.