ISU Professor Emeritus Beverly Klug publishes new book 'Riding on the Sun: Surviving and Thriving with Traumatic Brain Injury (TBI)'
July 19, 2017

POCATELLO – Idaho State University College of Education Professor Emerita Beverly Klug has published a new book "Riding on the Sun: Surviving and Thriving with Traumatic Brain Injury (TBI)" that is a chronicle of her recovery following a traffic accident.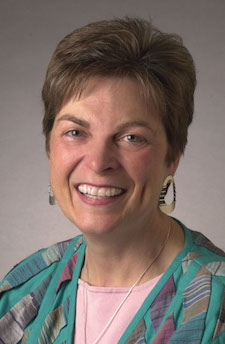 Klug is the author of two other books and many chapters and journal articles in the field of education. Her new book is an invaluable resource for anyone touched by TBI. Co-authors Mark Corgiat and Theresa Ross add to understandings about TBI causes and its effects.
Throughout her recovery and the years following, she learned a great deal about human brains and the impacts of brain injuries on all areas of cognition. She learned how to adjust her workload and teaching to accommodate her disabilities. She had to be honest and open with her students about what had happened to her and re-teach herself in areas affected by her injuries.
As with all TBIs, Klug's home life was negatively impacted as she could not continue to take on the same load as before. While functioning normally on the outside, she was experiencing the terrible impacts of post-traumatic stress disorder (PTSD) on the inside. Operating in a world that seemed as alien as another planet was an everyday challenge for several years.
Friends, families, and professionals will benefit from this book as it provides a view of what it feels like on a daily basis to be part of, and yet not part, of a familiar landscape. The good news is that TBI survivors can develop resiliency while needing to readjust their ways of thinking, learning, and doing. While they may not appear to be the same to those who knew them best prior to their TBIs, they can again learn how to thrive in their new lives with all their uncertainties.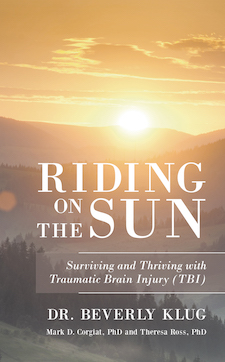 Published by New York City-based Page Publishing, Klug's inspiring and informative story is a must-read for families, friends, and caregivers of anyone who has suffered a traumatic brain injury.
Readers who wish to experience this illuminating work can purchase "Riding on the Sun: Surviving and Thriving with Traumatic Brain Injury (TBI)" at bookstores everywhere, or online at the Apple iTunes store, Amazon, Google Play or Barnes and Noble.
The book can also be ordered by calling Page Publishing at 866-317-2708 and choosing option 4. Additional information and media inquiries can be made to this phone number.
---
Categories: