EPA selects Idaho State University political science Chair Donna Lybecker to National Advisory Committee
November 3, 2016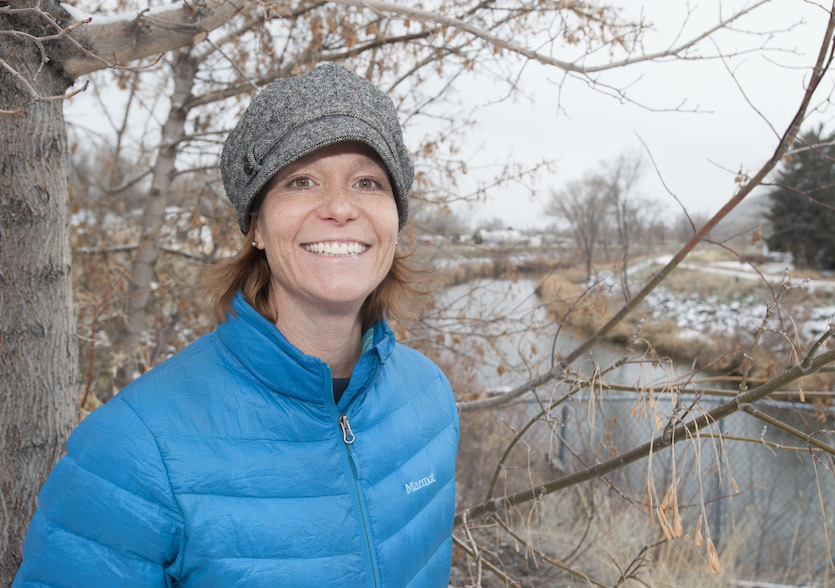 POCATELLO – Due to her expertise on international border environmental issues, Idaho State University political science Professor and Chair Donna Lybecker has been selected to the U.S. Environmental Protection Agency's National Advisory Committee.
Lybecker started her two-year term in late October.
"There are a lot of border environmental issues and the EPA looks for people who can think of the big picture in terms of the NAFTA (North American Free Trade Agreement)," Lybecker said. "Borders are areas of great change that bring together groups, and bring together communities, to address environmental issues that do not stop at borders."
The EPA established this committee in 1994 to provide advice to the director of the EPA, currently Gina McCarthy, on a broad range of environment-related strategic, scientific, technological, regulatory and economic issues related to the implementation of the North American Agreement on Environmental Cooperation. This agreement, related to the North American Free Trade Agreement, affects the United States, Canada and Mexico.
"I am very excited about this opportunity," Lybecker said. "This gives ISU and the state of Idaho more visibility and brings more attention to the issues Idaho is facing. Idaho is a border state, but we don't always see ourselves as such."
Lybecker said she was also honored and excited because of the people she will be working with and for the positive effects this experience will have on her students.
"I will get to bring all this back to my students, and it will be particularly valuable to the students I teach in my Environmental Politics and Policy class," Lybecker said.
The EPA National Advisory Committee has about 15 members from throughout the United States comprised of people from industry, academic and environmental groups. This committee meets four times a year, twice in person in Washington, D.C., and twice via online communication.
The EPA director is a representative of the Commission of Environmental Cooperation, comprised of environmental leaders from Mexico and Canada. When discussing CEC border environmental issues and policies, the EPA director takes the advice of the National Advisory Committee in tandem with advice from the Governmental Advisory Committee. This latter committee is comprised of about 15 members from U.S. state and local governments and tribes.
Lybecker's doctoral dissertation at Colorado State University was on environmental decision-making on the United States-Mexico border. She specifically looked at decentralization, examining how federal, state and municipal governments make environmental decisions near the border.
Since earning her doctorate, Lybecker has worked on a variety of border water issues, such as the All-American Canal, studying how water crosses, or doesn't cross, the U.S.-Mexico border.
Lybecker, a native of Fort Collins, Colorado, earned her undergraduate degree in Latin American studies and religious studies at Grinnell College in Iowa, and her Master of Arts Degree in political science with an emphasis in Latin America environmental studies from Tulane University in New Orleans. She has lived in Mexico and Costa Rica and completed post-doctoral work for the U.S. Geological Survey and U.S. Forest Service. She has been at ISU since 2007, serving on a variety of committees.
---
Categories: