Idaho State University names Scott Scholes as Associate Vice President of Enrollment Management
February 20, 2015
ISU Marketing and Communications
Idaho State University has named Scott Scholes as the associate vice president of enrollment management, effective April 1. Formerly the dean of students at the College of Southern Idaho (CSI), Scholes will be responsible for leading the University's undergraduate enrollment management units and strategies.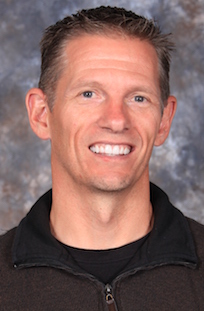 "Scott's higher education experience and knowledge of ISU and Southeast Idaho will be invaluable in this position. We're excited to have him join us," said Dr. Laura Woodworth-Ney, provost and vice president of academic affairs.
Scholes has more than 16 years of experience in higher education student services and has served in a variety of enrollment-related positions at CSI throughout his career. He holds an Ed.M. degree in counseling from Washington State University and a bachelor's degree in psychology from Boise State University.
"I'm thrilled to be joining Idaho State University and am very thankful for this opportunity. I'm happy to be joining a University that has so many strong people and programs already in place. I plan to be a contributing member of the team for years to come," Scholes said.
ISU's total headcount enrollment for Fall 2014 was 13,804 with campuses in Idaho Falls, Pocatello, Twin Falls and Meridian. In recent years, the University has seen growth in strategic areas such as first-time undergraduate and the Early College Program.
---
Categories: