Utility vehicle donated to Idaho State University by the Hoybjergs to help with campus tours, will benefit visitors with disabilities
September 25, 2015
ISU Marketing and Communications
POCATELLO—Idaho State University President Arthur C. Vailas accepted a John Deere Gator four-wheel-drive utility vehicle donated by Valerie and John Hoybjerg on Friday, Sept. 25, at 2:30 p.m. in front of the ISU Administration Building.
"We are grateful and happy to accept this gift from our great friends of the University, John and Valerie Hoybjerg," Vailas said. "The new John Deere Gator will be put to good use, and will be of special benefit to people with disabilities touring the campus, allowing them much greater access to tour our fine campus and other facilities."
The four-wheeler will primarily be used for taking campus visitors, donors and University candidates on campus tours, allowing increased accessibility. In the past, tours were generally walking tours, or in some cases, done in a standard university vehicle.
The new John Deere Gator will be especially useful in allowing unrestricted access to the university campus when tours are conducted with individuals with limited mobility. In the past, these tours were conducted using a regular sedan, but those tours were restricted due to road access.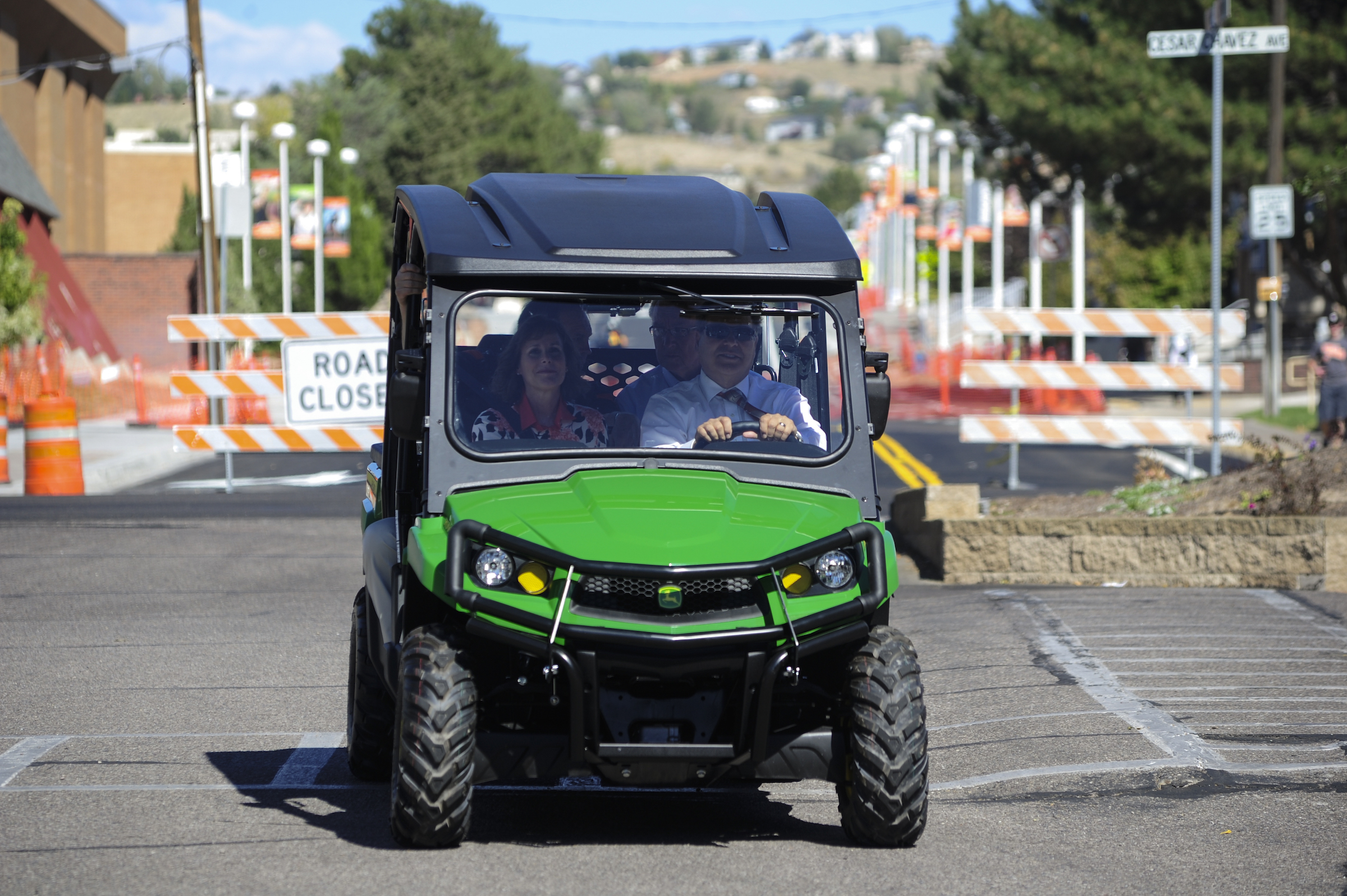 When the four-wheeler is not in use for tours, it will be used day-to-day to replace the use of a sedan for improved access and mobility throughout campus.
The Hoybjergs own and operate Christiansen Implement in American Falls. The Hoybjergs have been consistently involved with the University and Valerie serves as a member of the ISU Foundation Board of Directors. The Hoybjergs' daughter, Anika, attended ISU earning a master's degree in human exceptionality and an educational specialist degree.
"What a privilege it is to make this gift to ISU," John Hoybjerg said. "We love ISU and are grateful for it."
---
Categories: