2015 National Outdoor Book Award winners announced by Idaho State University
November 12, 2015
ISU Marketing and Communications
POCATELLO, Idaho — The winners of this year's 2015 National Outdoor Book Awards have been announced. The annual awards program recognizes the best in outdoor writing and publishing.
Sponsors of the program include the National Outdoor Book Awards Foundation, Idaho State University and the Association of Outdoor Recreation and Education.
Among the books honored is "Finding Abbey" which won the History/Biography category. Author Sean Prentiss takes readers on a two-year journey to find the grave of the great environmental writer Edward Abbey. The whereabouts of Abbey's grave is a closely guarded secret, known only to those who buried him and close family members.
"It's a unique and clever approach to a biographical work," said Ron Watters, chair of the National Outdoor Book Awards Foundation. "Prentiss, in his attempt to find the grave, travels from Edward Abbey's birthplace in Pennsylvania to the empty spaces of the desert Southwest. Along the way, we learn about Abbey—and Prentiss."
Did he find the grave? Watters is not saying.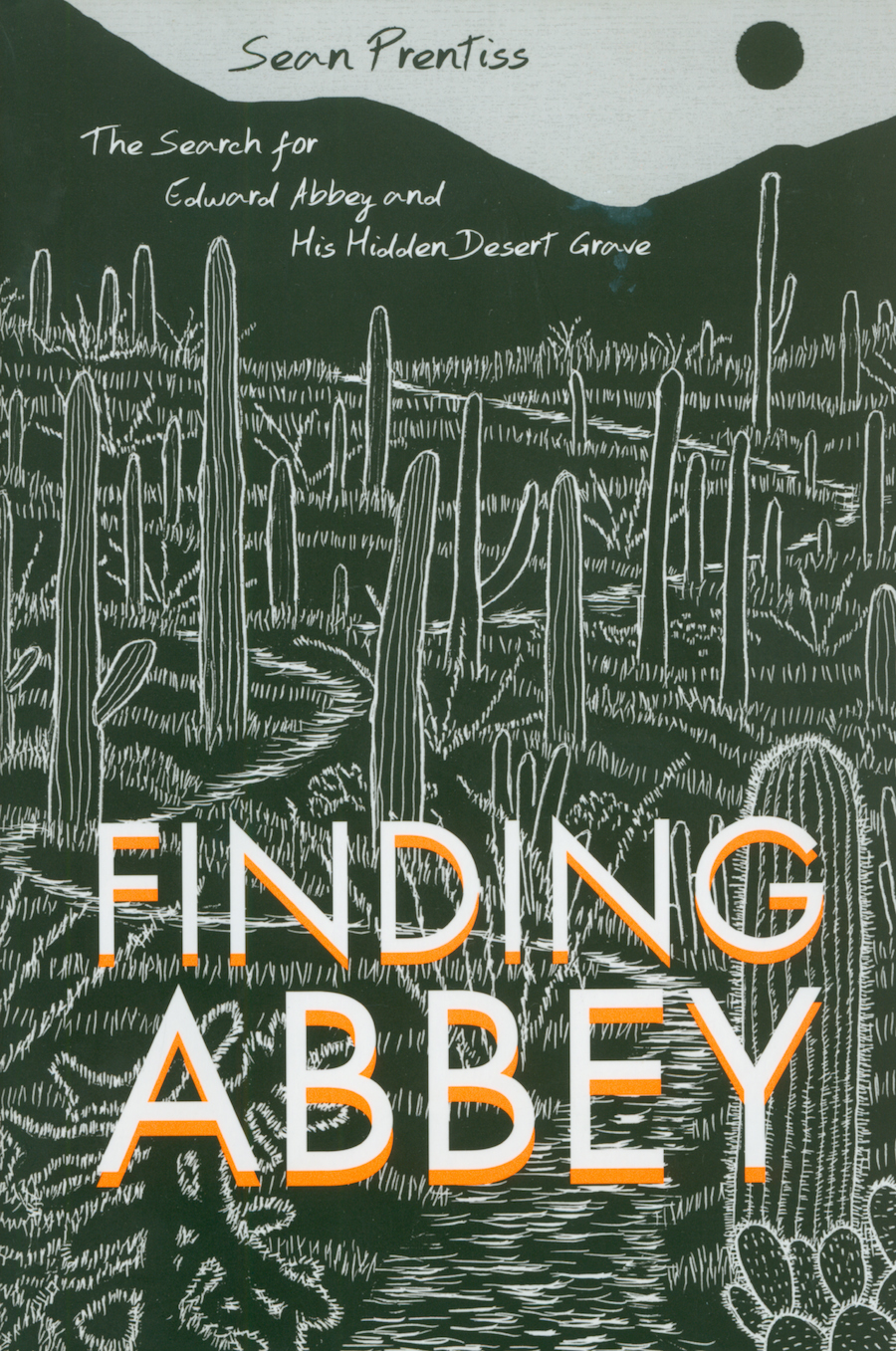 "What I can say, however, is that the book is a creative treat. It's a warm-hearted and elegantly written work and simply a joy to read," Watters said.
The History/Biography category is one of 10 categories that make up the awards.
One of the highlights of this year's contest was the first award given to a work of fiction. The winning title is "Jimmy Bluefeather," authored by Kim Heacox.
Heacox's story is about 95-year old Tlingit Native named Old Keb, the last living canoe carver in a small village in southeast Alaska. The old native begins work on what will become his last great canoe. Along with his grandson, two friends and a dog named Steve, they embark on a voyage to the Tlingit ancestral homeland.
"This is a masterful portrait of contemporary Alaska," Watters said. "What makes this story so appealing is the character Old Keb. He is as memorable as any character in literature and adds a humor and warmth that will keep you reading well into the night."
Two books won the Outdoor Literature category for works of non-fiction.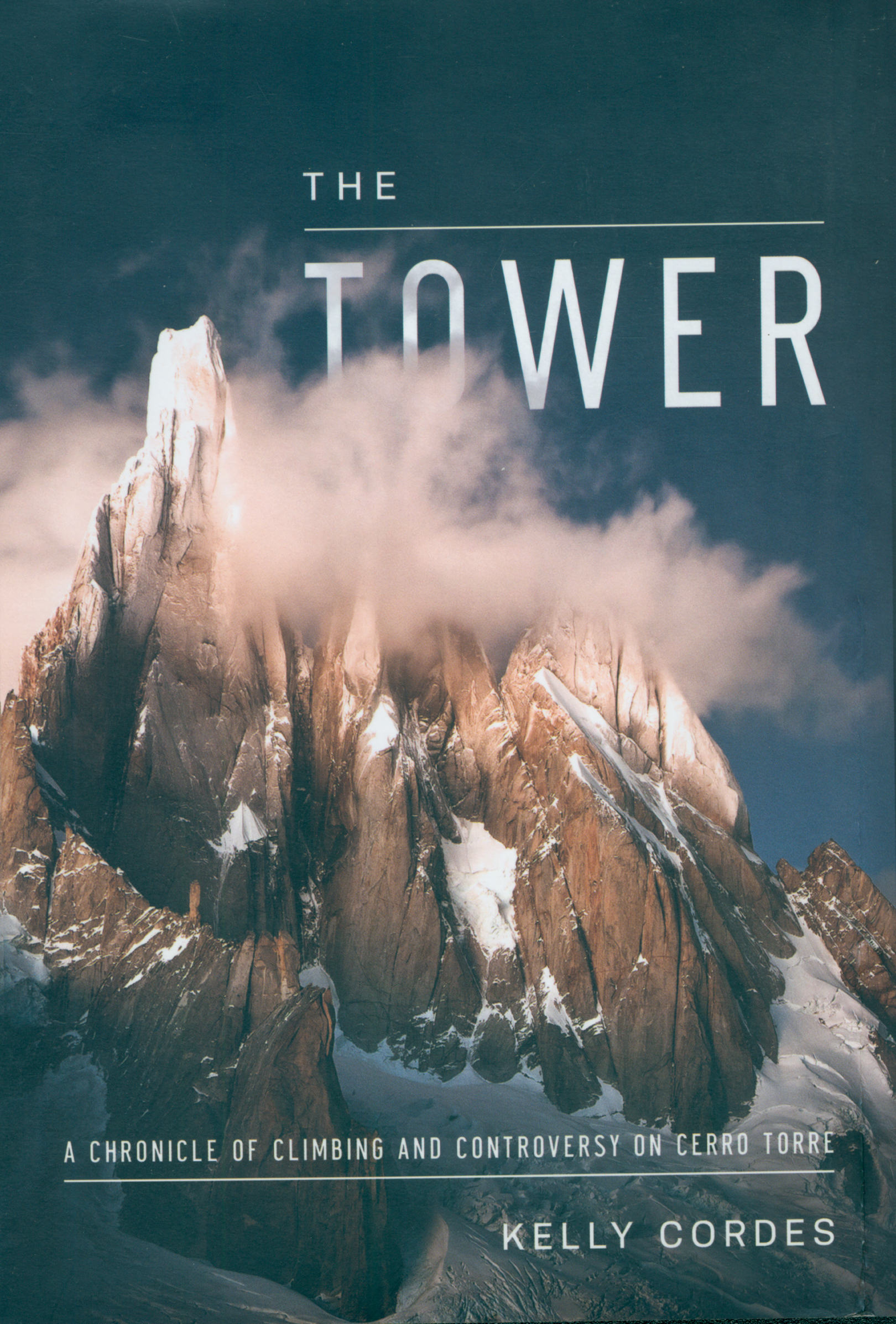 One of the winners is "The Tower" by Kelly Cordes, a historical look at Patagonia's Cerro Torre, a mountain which is famous for its climbing difficulties and extremes of weather and wind. The legendary mountaineer Reinhold Messner famously described it as "a shriek turned to stone."
Cordes investigates the controversial first ascent of the mountain by an Italian mountaineer. Was it really first climbed in 1959? If so, it was one of the great feats of mountaineering. If not, it was one of the sport's greatest frauds.
"It's more than just history," Watters said. "'The Tower' is also fine mountain literature in which the author becomes a part of the story. It's a fascinating account about a mountain, about those who have endeavored to climb it, and about the secrets hidden in its mists."
The other non-fiction winner in the Outdoor Literature category is "Paddlenorth." Author Jennifer Kingsley tells the story of six friends on a 54-day canoe journey on the Back River of northern Canada. On the journey, they deal with difficult whitewater, long portages, and days of violent winds.
What captured the judges' attention according to Watters is the way that Kingsley dealt with the interactions between the members of the group.
"On any long wilderness journey the human challenges can be as daunting as the environmental ones," he said. "How do six people, dependent upon one another and placed in close quarters day after day, get along on such a long journey? That's where Kingsley's work really shines. She paints a vivid picture of the give and take, and the concessions each person needs to make to reach the journey's end."
The winner of the Classic Award is Ernest Thompson Seton's "Wahb: The Biography of a Grizzly." The story was first published in 1900 and has been reprinted numerous times since.
The story chronicles Wahb's life, beginning with the one-year-old's loss of his mother and siblings, growing into a powerful bear and finally ending with his death in Yellowstone National Park.
Seton was an important figure in the outdoor world, helping to establish the Boy Scouts, and in 1910 authoring the first official Scout handbook. He also was a wildlife artist and a serious naturalist, his scientific contributions recognized by the National Academy of Sciences.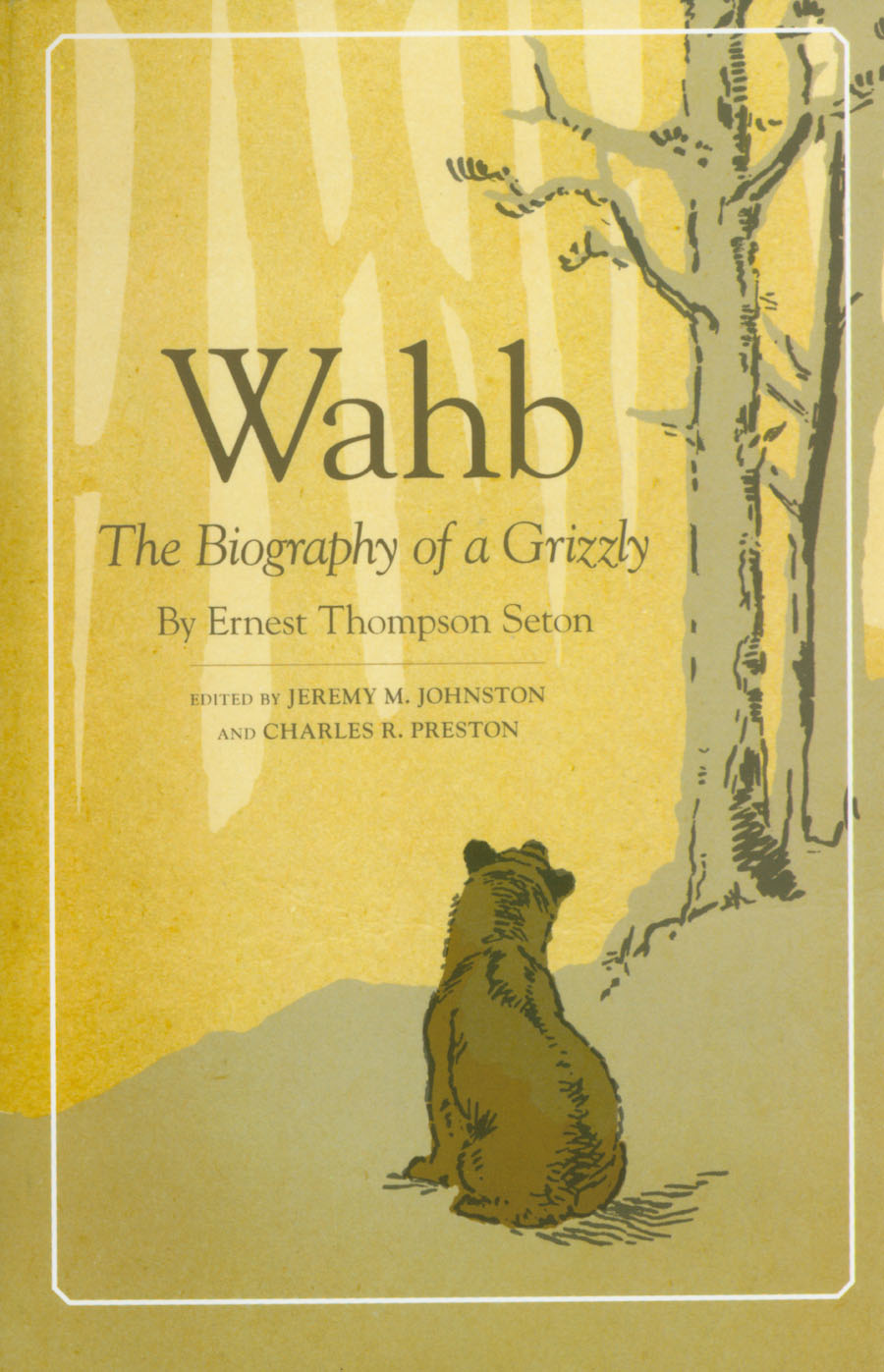 "Although Wahb is a fictional account," Watters said, "Seton took pains to portray the bear's behavior as accurately as it was known in his day. The great value of this edition is the supplemental material. It includes 100 pages of well-researched editorial notes which help in understanding our changing attitudes toward this remarkable mammal."
Among the other winners is Tony Angell's "House of Owls" which received top honors in the Nature and Environment category. For many years, Angell and his family observed pairs of western screech owls nesting near their home and it is those observations which form the basis of the book. "It's a lovely book, made more elegant with Angell's elegant pen and ink drawings sprinkled liberally throughout," Watters said. "It certainly deserves a spot on every owl lover's bookshelf."
The most visually dramatic book, and the winner of the Design and Artistic Merit category, is "The Last Great Wild Places." It is a large format, coffee table style book of the work of photographer Thomas Mangelsen.
"The judges raved about this book," Watters said. "They were awed by Mangelsen's photographic artistry and by the quality of the reproductions. It is a compelling display of nature photography, and it will take your breath away."
Complete reviews of these and the other 2015 winners may be found at the National Outdoor Book Awards website at: www.noba-web.org.
Below is a full list of award winners:
• History/Biography. Winner. "Finding Abbey: The Search for Edward Abbey and His Hidden Desert Grave." By Sean Prentiss. University of New Mexico Press, Albuquerque.
• Outdoor Literature (Fiction). Winner. "Jimmy Bluefeather: A Novel." By Kim Heacox. Alaska Northwest Books. Portland, OR.
• Outdoor Literature (Non Fiction). Winner. "Paddlenorth: Adventure, Resilience and Renewal in the Arctic Wild." By Jennifer Kingsley. Greystone Books, Vancouver.
• Outdoor Literature (Non Fiction). Winner. "The Tower: A Chronicle of Climbing and Controversy on Cerro Torre." By Kelly Cordes. Patagonia Books, Ventura, CA.
• Classic. Winner. "Wahb: The Biography of a Grizzly." By Ernest Thompson Seton. Edited by Jeremy M. Johnston and Charles R. Preston. University of Oklahoma Press, Norman, OK.
• Nature and the Environment. Winner. "The House of Owls." By Tony Angell. Yale University Press, New Haven.
• Nature and the Environment. Honorable Mention. "The Bee: A Natural History." By Noah Wilson-Rich. Princeton University Press, Princeton.
• Nature and the Environment. Honorable Mention. "The Passenger Pigeon." By Errol Fuller. Princeton University Press, Princeton.
• Natural History Literature. "The Human Age: The World Shaped By Us." By Diane Ackerman. W. W. Norton & Company, New York.
• Natural History Literature. Honorable Mention. "H is for Hawk." By Helen Macdonald. Grove Press, New York.
• Design and Artistic Merit. Winner. "The Last Great Wild Places: Forty Years of Wildlife Photography by Thomas D. Mangelsen." Photography by Thomas Mangelsen. Text by Todd Wilkinson. Rizzoli, New York.
• Children's Books. Winner. "This Strange Wilderness: The Life and Art of John James Audubon." By Nancy Plain. University of Nebraska Press, Lincoln.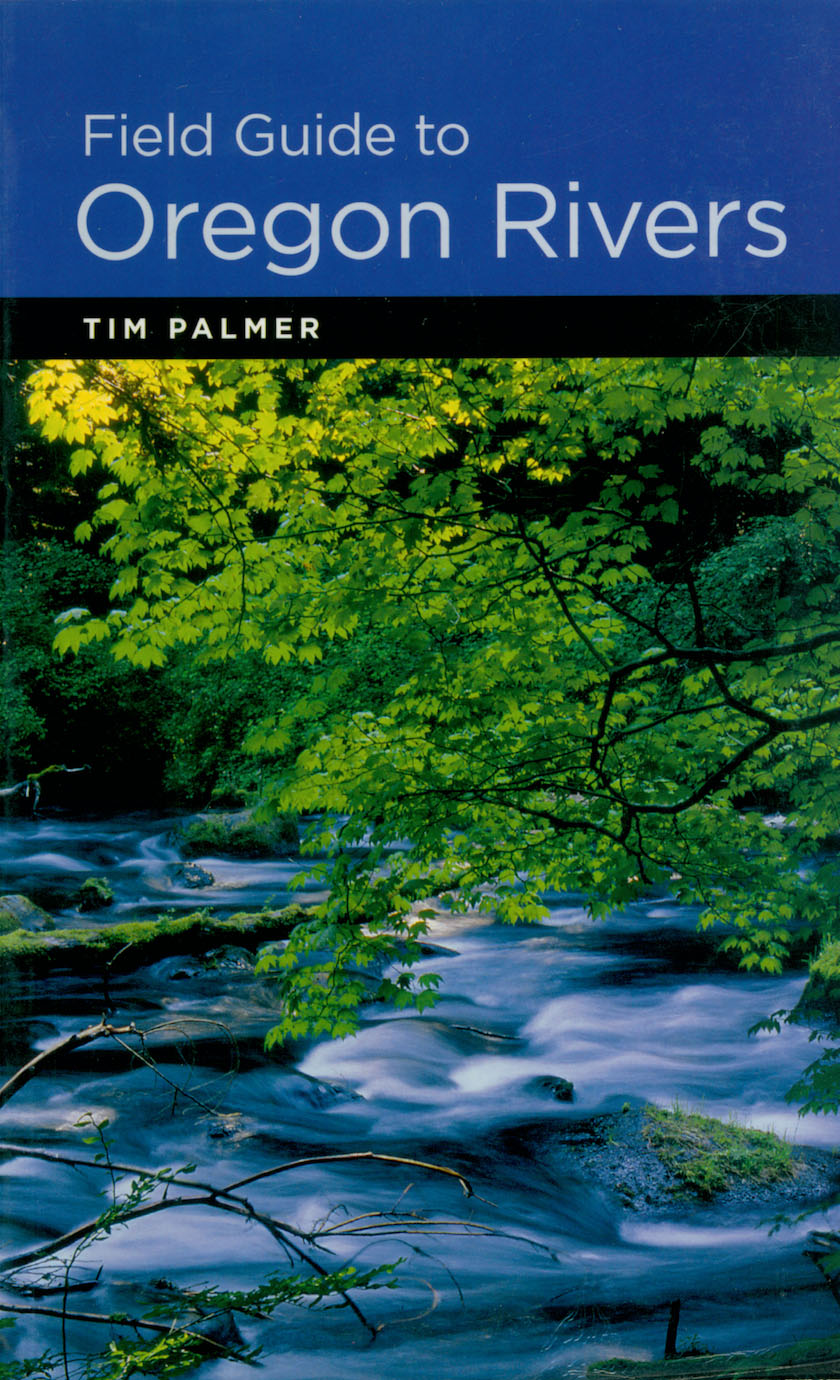 • Outdoor Adventure Guidebooks. Winner. "Field Guide to Oregon Rivers." By Tim Palmer. Oregon State University Press, Corvallis, OR.
• Outdoor Adventure Guidebooks. Honorable Mention. "Muir Valley Pocket Guide." By Rick Weber. Friends of Muir Valley, Inc., Rogers, KT.
• Nature Guidebooks. Winner. "Guide to Marine Mammals and Turtles of the U.S. Pacific." By Kate Wynne. Illustrated by Garth Mix. Alaska Sea Grant – University of Alaska, Fairbanks, AK.
• Nature Guidebooks. Honorable Mention. "Beetles of North America." By Arthur V. Evans. Princeton University Press, Princeton.
• Instructional. Winner. "NOLS River Rescue Guide." By Nate Ostis. Stackpole Books. Mechanicsburg, PA.
---
Categories: