Idaho State University Psychology Professor Xu studies how self-expansion affects physical activity
August 8, 2014
ISU Marketing and Communications
Residents from Pocatello and surrounding areas will be participating in a study that will track their exercise and measure how self-expansion influences their physical activity.
"With all of our research, we think its promising that self-expansion might be really helpful in changing behaviors and helping people to maintain healthy behaviors," said Xiaomeng (Mona) Xu, an ISU assistant psychology professor.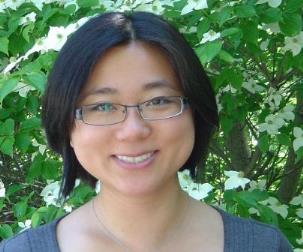 Xu received a $75,000 grant from Mountain West Clinical Translational Research-Infrastructure Network to conduct this study about the concept of self-expansion and if it can be an aid in physical activity.
Xu said that one of the most fundamental motivations that people have is to expand the self, doing things that help an individual grow as a person. Examples include participating in a new yoga class, falling in love, or reading a book that sparks new interest.
"We are motivated to do things if we feel they are making us grow as a person or helping us to gain resources," said Xu. "When you learn something new or do something exciting you might feel like you are more capable of doing things."
Participants in the study will wear monitors for four weeks that objectively measure their physical activity. They will also answer questions about self-expansion, such as "How exciting was your workout?" and "Did you have an exciting day?" The study will help researchers know if self-expansion is associated with increased physical activity.
The upcoming study conducted by Xu uses background research from a program called Shape Up Rhode Island. About 250 participants from Rhode Island were entered into a 12-week weight loss intervention program to determine if self-expansion helped them lose weight and exercise more. The results showed that self-expansion was positively correlated with percentage body weight lost and with increased self-reported minutes of physical activity.
---
Categories: