ISU faculty earn 2008 Outstanding Researcher awards
April 8, 2008
ISU Marketing and Communications
Five Idaho State University faculty have been named 2008 Outstanding Researchers. One will receive the 2008 Distinguished Researcher Award at Commencement May 10.
The 2008 Outstanding Researchers are Jennifer Eastman Attebery, Ph.D., director of American studies, and professor, English and philosophy department; Nancy Glenn, Ph.D., research associate professor, geosciences; Jeffrey Rosentreter, Ph.D., professor, chemistry; Susan Swetnam, Ph.D, professor, English; and Laura Tivis, Ph.D., research professor, ISU Institute of Rural Health, ISU – Boise.
"Idaho State University is extremely fortunate to have faculty with such dedication to educating our students and conducting world-class research and scholarly contributions," said Idaho State University Provost and Vice President for Academic Affairs Robert A. Wharton, Ph.D.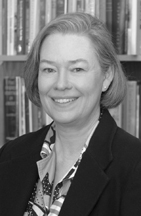 Attebery earned her Ph.D. in folklore and American studies at Indiana University in 1985. She directs the American studies and folklore programs at Idaho State University, where she is a professor of English. Her research focuses on folk culture and history of the Rocky Mountain West in the 19th and early 20th centuries. Her main contribution to these fields has been an expanded understanding of the multicultural West, in both material and verbal folklore genres. Attebery's refereed publications include the three books. Among them is Up in the Rocky Mountains: Writing the Swedish Immigrant Experience, published in July 2007. Her articles also have been published by the refereed journals Scandinavian Studies, American Studies in Scandinavia, Journal of the Folklore Institute, and Pioneer America. Her book Building Idaho (University of Idaho Press, 1991) won the Idaho Book Award.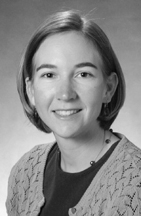 Glenn, who earned her Ph.D. in geoengineering from the University of Nevada, Reno, is a geosciences research associate professor at Idaho State University – Boise. Her research interests include interdisciplinary remote sensing and geological engineering. She established the Boise Center Aerospace Laboratory (BCAL), with funding from NOAA, in association with the ISU Boise Center and ISU Office of Research. The laboratory and its location provide opportunities to collaborate with federal, state and private agencies. Glenn began ISU's remote sensing program in the department of geosciences in Pocatello in 2000, and has expanded it to include ISU – Boise and ISU – Idaho Falls. Current research at BCAL focuses on terrain characterization, wind erosion prediction, remote sensing of invasive species, analysis of landslides and remote sensing of wildfire effects.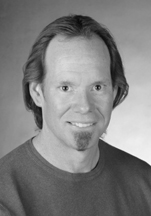 Rosentreter, a professor of chemistry in the College of Arts and Sciences faculty, is a former recipient of the Outstanding Researcher Award. His doctoral degree is from Colorado State University. His research areas include environmental and analytical chemistry. His current projects include the archaeological evaluation of prehistoric stone tools, analyzing the geothermometry in the Yellowstone Basin, and exploring the solar remediation of environmental contaminants. In 2007, it was announced that Rosentreter helped develop a "real-time" method of detecting cyanide in drinking water and other sources that offered numerous advantages over existing technology. In December, the Idaho National Laboratory at its annual honors banquet awarded an inventor's plaque and honorarium to Rosentreter for his role in creating the cyanide detector.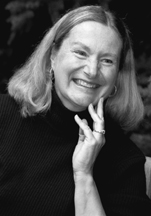 Swetnam is a professor of English. Her doctorate in English is from the University of Michigan. Her research and publications focus on Western American culture and literature. She has established herself as one of the most important writers in this field, dispelling myths (like the assumption that all Western literature is about cowboys and Indians) and bringing a wide range of writers, especially women, to public awareness. In a soon-to-be-published book, she explores historical support for books and reading in the region, correlating grassroots interest in Carnegie libraries with local social and political values. She also is a creative writer. Her first book-length essay collection won an Idaho Library Association prize; her second was published last year by Loyola, Chicago.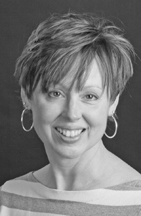 Tivis received her Ph.D. in biological psychology from the University of Oklahoma Health Sciences Center in 1993. She joined the faculty at Idaho State University in 2004. She is currently a research professor at the Institute of Rural Health (IRH), and serves as the IRH Boise coordinator. Her major research interests focus on the health effects of alcohol, particularly among older women. She is the principal investigator on a R01 grant, now in its 10th year, from the National Institutes of Alcohol Abuse and Alcoholism (NIAAA). Prior to joining Idaho State University, Tivis was a faculty member and assistant director of the University of Oklahoma Biological Psychology Ph.D. training program, and associate director of the Oklahoma Center for Alcohol and Drug-Related Studies.
---
Categories: