Ann Swanson
Get Fit Instructor
"Yoga is for everybody and every body!"
"I see yoga as a body meditation that all shapes and ages can enjoy."
Ann Swanson has been teaching yoga and Pilates since 2019.
She received her certifications through Dr. Lori Head and Mind Your Body.
In spring of 2023 she added the "title" of ISU Men's Tennis team yoga instructor.
You can find her on campus at the College of Business where she is the
Director of the Region Five Small Business Development Center.

Cindy Russell
Get Fit Instructor
"I am naturally full of energy and I do yoga to reign it in and slow down."
Cindy instructs yoga classes for our Get Fit program.
She grew up in Ohio but has spent the majority of her life living in Idaho.
Cindy has a plethora of interests and hobbies that keep her moving!
She likes to hike, snowshoe, ski, paddleboard, jog, and ride on 4 wheelers.
She also likes to spend time with her family, craft with her friends,
and take road trips with her husband.
Erin Rasmussen
Get Fit Instructor
"I'm a life-long fan of fitness and health."
Erin has been a participant in the GET-FIT program
since she arrived at ISU in 2004
and has been teaching Zumba for the program since 2016.
Erin is also a Professor of Psychology at ISU. She teaches upper-division undergraduate
and graduate classes in Learning and Conditioning, Food and Behavior, and Psychopharmacology.
Her research is on obesity and conditions that potentiate food reward and their neural underpinnings.
Erin loves spending time with her family (including her partner, two sons, and three dogs),
traveling and playing outside, hiking, skiing, SUPing, and mountain biking.
When the weather is warmer, she loves to ride her Vespa scooter around town.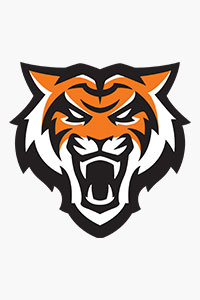 LaChelle Hamilton
Get Fit Instructor
"I love being active, helping others, and being social while sweating!"
LaChelle is from Rexburg, Idaho. She was raised in a family of 9 children
and now has 4 daughters and grandchildren of her own! S
he moved to Pocatello
to continue her education at ISU and earned her degree in Health Education.
She has been teaching fitness classes for over 33 years!
Molly Merrick
Get Fit Instructor
"Get obsessed with feeling your best!" - Zumba®
Molly is from Blackfoot, ID. She started her fitness journey when
she went to her first Zumba class at age 12 in 2011!
Molly became a Zumba Instructor
in 2015 and started teaching in 2019 at Boise State University. When she graduated,
she and her fiance wanted to be closer to their families, so she applied for the MHE program at ISU.
Now, she teaches Zumba here at ISU!
You can find Molly working part time
for the College of Health in the Dean's Office. She loves immersing herself in
campus life and getting to meet amazing people everyday!
Although Molly considers Zumba her favorite hobby, she also likes to go on hikes
and can't wait for better weather so she can hit the trails again!
Sally Hageman
Get Fit Instructor
Sally is originally from California, and her mom and 4 siblings still live there.
Meanwhile, Sally is now here in Idaho with her daughter and her partner.
Sally says that she has "always been a mover", so being an instructor
for the Get Fit program seems to fit her well!
In 2016, Sally was introduced
to Nia, a type of mind and body physical conditioning that combines
movements of dance, martial arts, and healing arts. Now she teaches both Nia and Yoga for
the Get Fit Program. Sally loves alone time! Something interesting about her is
that she lived in Brasil for 2 years and used to be fluent in Portuguese.
Sarah Hofeldt
Get Fit Instructor
Sarah teaches Cardio and Strength Training! She has been teaching aerobics for 18 years.
She started out at ISU for the Wellness Center and then also moved into the PEAC program.
She also teaches for the local recreation center in Pocatello. Sarah's current job title is
a medical assistant for the Ambulatory Foot and Ankle clinic.
Sarah is happily married with two lovely children that are 11 years apart in age!
She has many interests in her life. Some of her hobbies include cross country skiing,
snowshoeing, mountain biking, camping, and anything that has to do with water!
However, one of her greatest passions is beekeeping!
She has been beekeeping for 5 years and started her own small, local business called "Bee Great".