Meet the Writing Support Team!
Brianna
All Subject Areas
Brianna Lords is a recent ISU graduate having earned her master's in English in 2023 and her bachelor's in biology in 2021. She is currently an adjunct teaching ENGL 1102 in Idaho Falls and is tutoring at the Idaho Falls Center. When not working with ISU, Brianna enjoys camping, reading, and spending time with her family and pets.
Caleb
Writing Support
All Subject Areas
My name is Caleb, I am a general writing tutor and received my Bachelors in English from ISU. I am now working towards a Masters Degree where I have the pleasure of instructing my own English 1101 section.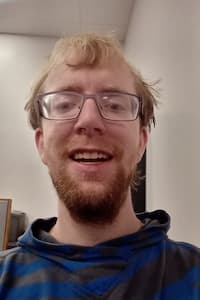 Fred
Writing Support Specialist
All Subject Areas
My name is Fred Gray. I have been working in education since I graduated college in 2018. As a writing tutor who has been with ISU for three years, I am able to help you with any written assignment you may encounter. When not hard at work helping students improve their writing, I enjoy personal writing, reading, philosophizing, and playing board games of various kinds. While I currently hold three B.A. degrees, I hope to pursue an advanced degree (e.g., an M. Ed. or a Master's in Philosophy) to help make me a better teacher, tutor, and human being.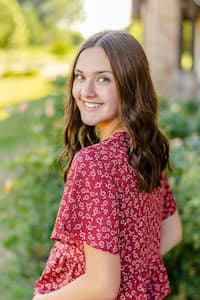 Hadley
Writing Support Specialist
All Subject Areas
Hi! My name is Hadley Bodell, and I'm a Communications major in Multi-Platform journalism here at Idaho State in Pocatello. I love playing all sports, especially volleyball, tennis, running, and golf. Some of my hobbies include swimming, hiking, reading, crafting, and recently rock climbing at the wall here on campus! I'm available for tutoring in ENGL 1101 and 1102 classes, as well as any other writing classes or subjects you're taking with essay or paper writing projects you'd like some help with. I'm at the writing center Mondays 3-5, Tuesdays 3-4, Wednesdays 2-5, and Thursdays from 1-2. I can't wait to start working with you, so please stop in, schedule an appointment with me, or just come say hi!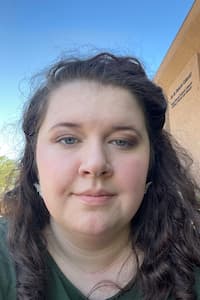 Kaitlyn
Writing Support Specialist
All Subject Areas
I am currently in my Junior Year here at ISU and am getting my BA in Secondary Education as well as in English on the Literary Track. I plan on teaching English at the high school level once I have finished my education here at ISU, and going on to complete my masters. I have loved being able to learn about literature and especially being able to write about it. I enjoy reading and crafting (crochet, knitting, and embroidery especially) and have two cats and a dog back home. I look forward to meeting you and helping you to meet your own goals here at ISU.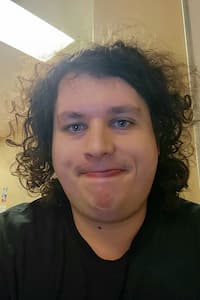 Konnor
Writing Support Specialist
All Subject Areas
My name is Konnor Whitfield. I am a student at ISU majoring in Philosophy and English (with a concentration in creative writing). I love the study of language as a whole and have specific interests in Philosophy of Language and how we use things like metaphor, sarcasm, dog whistles, and other figures of speech. I also enjoy writing as a hobby and write everything from fantasy and horror to creative
nonfiction. I have lived in Eastern Idaho for my entire life. I was born in Blackfoot and have spent the majority of the rest of my life between Idaho Falls and Teton Valley. Some things I enjoy are videogames, traveling (I have been to Belize, China, and Romania in the past), and I am a pretty big foodie (both in interest and size).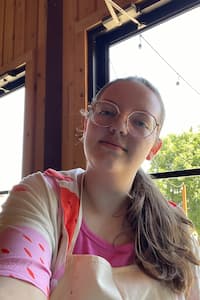 Mandi
Writing Support Specialist
All Subject Areas
Hello Folks! My name is Mandi (she/her) and I'm a junior studying Social Work with a minor in Sign Language Studies and Gender/Sexuality Studies! I highly value safe spaces in tutoring, so that all students feel comfortable and welcome during our sessions. It is important to me that you feel open to asking about any writing assignment and any hurdles you may be facing in your classes. When I'm not tutoring or in class, I'm usually reading, listening to music, or playing video games.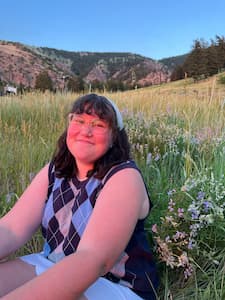 Remy
Writing Support Specialist
All Subject Areas
I'm Remy and I'm studying English Literature at ISU. I love making jewelry, playing board games, and reading in my free time. I looked forward to meeting you!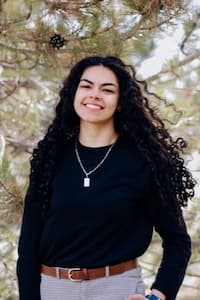 Sofia
Writing Support Specialist
All Subject Areas
My name is Sofia. I am majoring in Finance and minoring in English Literature and Mathematics. I love playing piano, and bass guitar in my free time. I also love meeting new students and participating in school events. I am very excited to start helping students this semester!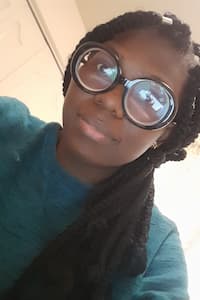 Tomilayo
Writing Support Specialist
All Subject Areas
I am Tomilayo Lawanson, a graduate fellow in the English department at ISU. I obtained a master's degree in English Literature with a focus on prison literature and the ways in which language and literature can be used as tools to promote social justice and challenge oppressive systems. I enjoy reading, watching movies, and meeting new people. I am also excited to be a tutor at the Writing Center and enthusiastic about the possibilities that await.