Upward Bound & Upward Bound Math/Science
What are Upward Bound Programs?
Upward Bound and UB Math/Science are federally-funded TRIO programs, run by the Department of Education, with over a thousand programs nationwide! Idaho State University has been hosting Upward Bound since 1965, and our programs currently serve 140 students in ten local high schools.
The Upward Bound Programs are designed to enhance the skills and motivation necessary for success in education beyond high school for students who are potential first-generation college students and/or whose families fall within federal income guidelines.
All services are free for participants!
Upward Bound and UB Math/Science Differences
While both programs aim to prepare students for college and careers, UB Math/Science also helps students recognize and develop their potential to excel in math and science. UBMS emphasizes exposing students to STEM (Science, Technology, Engineering, and Math) activities and encourages the pursuit of post-secondary degrees and careers in these fields.
Although ISU's Upward Bound and UB Math/Science Scholars participate in many events together, different high schools are affiliated with each program. Upward Bound serves Aberdeen, American Falls, Century, Highland, and Pocatello High Schools, while UB Math/Science serves Blackfoot, Bonneville, Firth, Idaho Falls, and Shelley High Schools. Occasionally, opportunities may be available only for one program or the other, depending on available resources and the nature of the opportunity.
Opportunities for Upward Bound Programs Scholars
Each June and July, ISU's Upward Bound Programs run a six week Summer Academy on ISU's campus. Scholars take classes that either 1) help with performance in high school subjects, or 2) expose students to subjects that are commonly required as general education courses in college. Scholars live in residence halls on ISU's campus (and return home for weekends). Each evening, Scholars participate in a variety of recreational activities on and off campus. Activities and time in the residence halls are supervised by trained UB/UBMS staff.
During the academic year, Advisors meet with Scholars in their high schools on a weekly basis to provide guidance on academic issues, including the college application and financial aid process for seniors. The program's new Saturday Academy offers opportunities for tutoring, developing study skills, college preparation, and enrichment activities.
The programs take at least one trip each year to visit colleges and other attractions that are educational or otherwise enriching.
All UB/UBMS services and events are free for participants. Transportation is provided from each of the communities served by the program to UB/UBMS activities, including the Summer Academy and Saturday Academy sessions. (Participants may need to arrange transportation to central locations within their communities.)
Opportunities for Graduating Scholars
UB/UBMS Advisors provide intensive assistance in the processes of applying to college, applying for scholarships, and filing for federal financial aid.
Graduating Scholars will be eligible to apply for UB/UBMS scholarships to ISU's Bengal Bridge program, which enables students to take college courses during the summer between high school graduation and their first semester of college. These spots are limited, and decisions about who will be selected are based in part on past participation in program events.
Graduating Scholars are also encouraged to apply for scholarships sponsored by our statewide and regional TRIO organizations and available only to TRIO students.
What is required of Upward Bound and UB Math/Science Scholars?
Students who hope to join ISU's Upward Bound Programs are required to complete the
TRIO Pre-College Application

write an essay about their past challenges and future plans

complete a short interview with a UB/UBMS Advisor

provide a completed Counselor/Teacher Recommendation Form.
Please feel free to contact the Advisor for your high school, listed below, to receive application materials.
Students who are eligible, but not selected for the program, will be placed on a waiting list for future consideration when Scholars leave the program or graduate.
After being accepted, participants are required to maintain a 2.5 GPA and regularly participate in meetings with Advisors and other program services. Scholars are required to regularly check email and the UB/UBMS Scholars Google Classroom for updates on program events and policies.
Applicants should be committed to regularly attending either the Summer Academy or Saturday Academy sessions. Scholars who are not making use of program services may be referred to other programs to enable other students to participate.
Upward Bound and Upward Bound Math/Science Staff
Danielle Wylie, PhD
Director
208-282-3242
Renea Midthun
Administrative Assistant II
Office: Museum Building Room 408
(208)282-2717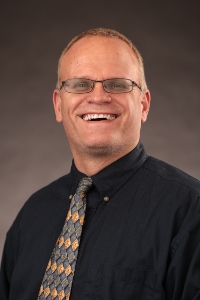 Val Williamson
Advisor/Instructional Coordinator
208-282-4224
Gerardo Torres Garcia
Advisor/Planner
Office: Museum Building Room 446
208-282-2713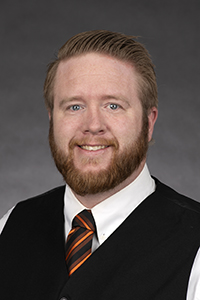 Steven Moldenhauer
Advisor/Residential Coordinator
208-282-3242
Contact Us
(208) 282 - 3242
Mailing Address: 921 South 8th Ave, Stop 8345 Pocatello,ID 83209
Main Office Physical Locaction: Idaho State University - Mueseum Building 446