ISU Theatre and Dance Faculty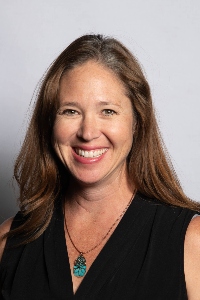 Tara Young
Chair | Professor of Theatre
Office: SPAC 238B
B.A. 1996, Southern Illinois University
M.F.A. 2002, Southern Illinois University
Joined ISU Faculty in 2002
Tara is currently Chair, Professor, and Costume Designer for the Department of Theatre and Dance at Idaho State University. In addition to designing for ISU (Pippin, the Country Wife, Macbeth, Antigone) she has designed with Theatre by the Sea, First Folio Shakespeare Festival, The Retro, McLeod Summer Playhouse, Chicago's Field Museum, and Statesville Haunted Prison's Haunted House. Ms. Young has also enjoyed working within the Pocatello community on various art walks, fundraisers, and productions. She is a graduate of Southern Illinois University at Carbondale.
Vanessa Ballam
Professor of Theatre
Office: SPAC 240J
B.F.A. 2002, Utah State University
B.A. 2003, Utah State University
M.F.A. 2006, Indiana University
Vanessa Ballam has been performing professionally and teaching theatre around the
country for over twenty years. Vanessa currently serves as a Professor, and Head of
Acting in the Department of Theatre and Dance at Idaho State University and is the
Education Director and an Artistic Associate for Utah Festival Opera and Musical
Theatre. She also serves as a Vice-Chair for The Kennedy Center American College
Theatre Festival - Region VII. Vanessa has performed with companies around the
country such as Theatre Under the Stars, PCPA Theatrefest, The Utah Shakespeare
Festival, Pennsylvania Shakespeare, Anchorage Opera, Music Theatre West, Oregon
Cabaret Theatre, Utah Festival Opera and Musical Theatre and Lyric Repertory
Company.

Vanessa spent three years as a Resident Actor at the Pacific Conservatory of the
Performing Arts in Santa Maria, CA where she oversaw the first-year acting program.
She has also served as a visiting Assistant Professor of Theatre at Utah State
University. Vanessa is the founding director of the annual Utah High School Musical
Theatre Awards the Utah affiliate for the NHSMTA – Jimmy Awards, and the Utah
Festival Conservatory of the Performing Arts. A former Miss Utah, Vanessa was
honored with the Bert Parks talent award at the Miss America Pageant. Vanessa is
married to Actor Stefan Espinosa and together they have two miraculous children. She
is a proud member of Actor's Equity & VASTA and received her M.F.A.in Acting from
Indiana University, and her B.A. and B.F.A. from Utah State University.
Website: vanessaballam.com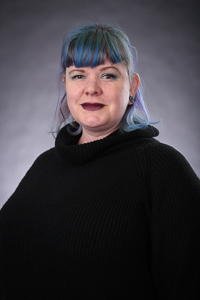 Ananda Keator
Visiting Assistant Professor
Office: SPAC 240G
M.F.A. 2018, University of Texas
Join ISU Faculty in 2019
Ananda Keator earned her MFA from University of Texas at Austin in 2018 in Costume Technology . Previous to that her work had been seen in many places including Miami, DC and New York City. Some of her past favorites include "Elmer Gantry" for Signature Theatre in Arlington, Va, "Figure in the Distance" an original ballet piece choreographed by Tom Mattingly for Richmond Ballet and "Moonlight and Magnolias" for Actors Playhouse Theatre in Miami.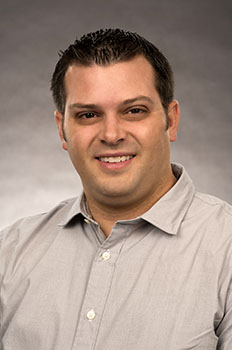 Paul Yeates
Assistant Professor of Theatre
Office: SPAC 240A
B.F.A. Utah State University
B.A. Utah State University
M.F.A. University of Connecticut
Joined ISU Faculty in 2017
Paul Yeates is an Assistant Professor of Scenic & Lighting Design at Idaho State University. He received an MFA in Lighting Design from the University of Connecticut, as well as a BFA in Technical Theatre and Design and a BA in Journalism & Communications from Utah State University. He is a member of USITT, was invited to participate in the Hemsley Portfolio Review; the most prestigious review held for lighting designer graduate students, at the Lincoln Center in New York City and a past participant at KCACTF with his lighting design for The Glass Menagerie. Previous to his appointment at ISU he was Assistant Professor at Morehead State University in Kentucky for three years. Paul has worked around the country in various lighting and scenic design positions as both designer and assistant designer. Some of these include: Western Wyoming Community College, Lyric Repertory Company, Connecticut Repertory Theatre, The University of Montana Western, The Atlantic Theatre Company in New York, BYU Hawaii, Hartford Stage Company and the Tony award-winning Utah Shakespeare Festival.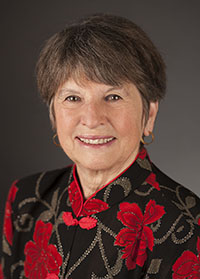 Dr. Marcia Lloyd
Professor Emeritus of Dance
B.S. University of Central Missouri
M.A. University of Wyoming
Ed.D. University of Utah
ISU Faculty from 1976 - 2001
Dr. Marcia Lloyd is an Idaho dance educator and an accomplished writer for dance who travels the world sharing and teaching dance education. She has published many articles about dance education including "Pioneering dance education: Forging a pathway for the future" (in the book "Perspectives on Dance Education" in 2017). Her book "Creative dance: A manual for teaching all ages" was published in 2014 by the University of Malaya Press in Kuala Lumpur. She taught at ISU for 25 years before retiring in 2001. She taught many forms of dance, but specialized in creative dance. She created a dance minor at ISU that includes dance technique, theory and dance education courses. She was also a visiting professor of dance at several Malaysian universities from 1977 to 2015 and was a Fulbright professor of dance to the University of Malaya and Universiti Sains Malaysia in 1999. In 2017, Lloyd received the Lifetime Achievement Award from the National Dance Education Organization.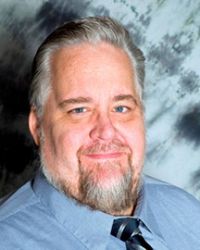 Dr. Norm Schroder
Professor Emeritus of Theatre
B.A. 1978, University of Wisconsin, Eau Claire
M.A. 1988, Bowling Green State University
Ph.D. 1994, Bowling Green State University
ISU Faculty from 1999 - 2021
A native of northern Wisconsin, Norm began his theatre studies at the University of Wisconsin at Eau Claire, where he received his B.A. After a seven-year foray into "civilian life" in Los Angeles, Minnesota, and Ohio, Norm returned to graduate school at Bowling Green State University in Ohio where he completed his MA and Ph.D. Prior to joining ISU in 1999, Norm served eight years as a one-person theatre program at a small liberal arts college in Kansas. During his active ISU tenure, Norm directed a wide array of mainstage productions, and served as Department Chair and Director of Graduate Studies.