Southeast Idaho AHEC Staff
Diana Campanella Schow, PhD, MA, MHE
Southeast Idaho AHEC Executive Director
Office: Reed Gym #242
For more than 20 years Dr. Schow has engaged in a combination of direct services, administration, teaching/training and qualitative, community-based research for social service and public health programs. Her areas of focus include domestic violence prevention, child abuse prevention, women's health, migrant health and physical activity promotion. Her work has regularly involved building and maintaining partnerships between social services, public health and clinical practitioners. This approach has resulted in implementation of clinic-based, multi-disciplinary learning experiences for Spanish-speaking health promoters and domestic violence/sexual assault advocates. These connections resulted in improving access to healthcare for community members. She was born and raised in the Rocky Mountain west and has worked in Idaho, Montana, Peru and several European countries.
Rylee O'Neill
Southeast Idaho AHEC Director
Office: Reed Gym #109
The new director Rylee O'Neill, comes to us with a wealth of experience and enthusiasm for health care. Most recently, Rylee has completed her Master's in Public Administration at Idaho State University after working for the past 20 years in medical social work. Her career has included working in the hospital where she developed the first social work program at Portneuf Cancer Center. Additionally, she spent many years serving the Pocatello and outlying communities as a hospice social worker. Before returning to school for her Master's degree, she worked as a medical social worker at the Idaho State Veteran's Home. Her passions include service to the elderly, Veterans, women and underserved communities. In her spare time, she enjoys spending time outdoors with her two sons.
Elizabeth Fore, PhD
Southeast Idaho AHEC, Affiliate Faculty
Office: Reed Gym #241
M. Elizabeth Fore, Ph.D. is an Assistant Professor in the Master of Public Health Program, Chair of the Department of Community and Public Health, and Interim Director of the Institute of Rural Health at Idaho State University in Pocatello, Idaho. She joined the faculty at ISU in 2011. She has extensive experience as an evaluator of local and state-level health services programs and as a qualitative researcher of access to care barriers for underserved populations, including, limited-English-proficient Latinos, Medicaid recipients, and rural residents. Since 2008, she has been the Principal Investigator or co-Principal Investigator of 18 grants and contracts totaling over $2 million.
H. Cathleen Tarp, Ph.D., MPH
Associate Professor of Spanish
Dr. Tarp (Ph.D., MPH) is the director of Spanish for Health Professions undergraduate and graduate programs and of the Masters in Spanish program at Idaho State University. Dr. Tarp is a qualified medical interpreter and legal interpreter, teaching all levels of language and culture and interpretation/translation. Most recently, in 2017, Dr. Tarp started a promotor/a training program within the Spanish for Health Professions programs. Her research focuses on health attitudes and knowledge in rural Idaho, especially among Spanish-speaking individuals and communities. She joined the ISU PA program in 2011.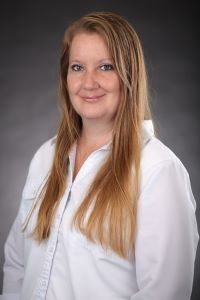 Jana Bodily-Roan, MPA
Grants Administrator
Office: Graveley Hall #207
Jana Bodily-Roan, MPA, has expertise in financial grants management, proposal development, financial analysis, public administration, and public health administration. Ms. Bodily-Roan has managed the financial and reporting aspects for over 85 awards totaling approximately $42.4 million dollars at the Institute of Rural Health and with the Kasiska Division of Health Sciences at Idaho State University during the past 16 years. She is also acting as a Grants Administrator and Finance Team Leader to monitor project performance and insure that resource use is closely aligned with the accomplishment of the outcomes goals for each project.