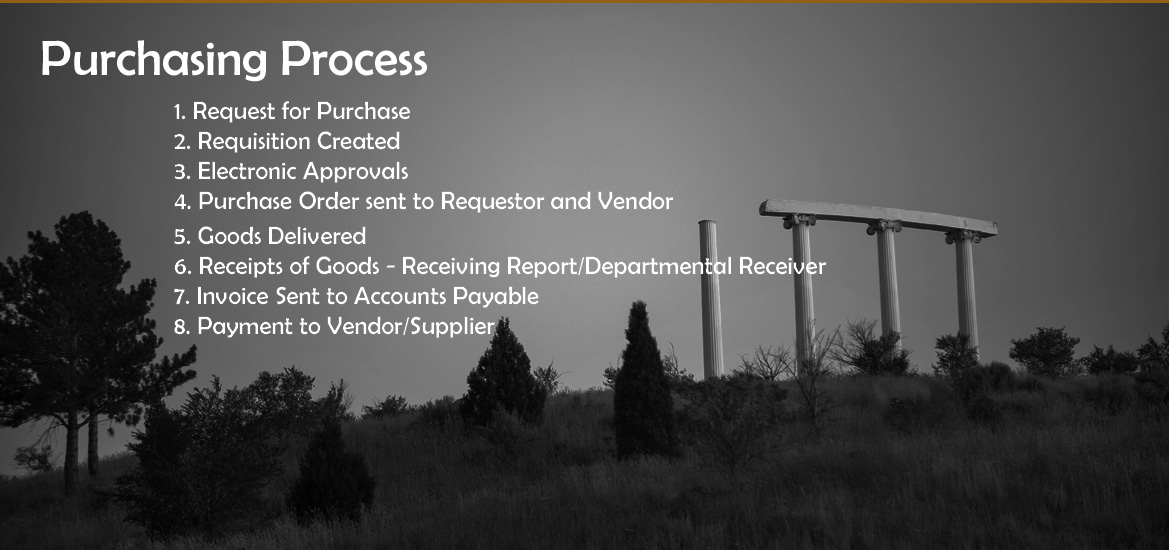 Requisitions and Purchase Orders
The Purchasing Department is charged with the responsibility of ordering all supplies, equipment, and services necessary for the operation of Idaho State University. It is also a channel through which prospective buyers deal with prospective sellers. The process starts with the user department and ends with the Accounts Payable Department.
Helpful Links
How to become a ReqMaster
Forms
Newsletters
P-Card Policy
Exemption List
Purchasing Services
(208) 282-3111
921 S. 8th Ave., Stop 8110 Pocatello, ID 83209
Administration Building, Room 114
Hours:
Monday-Friday 7:30 a.m. to 4 p.m.
Announcements
Federal Grant Funded Procurements:
Idaho State University has delayed the implementation of the Uniform Guidance Procurement Standards until July 1, 2018, as provided by the waiver of the procurement rules stated in Section 200.110 of the Uniform Guidance (2 CFR Part 200). In the interim, Idaho State University will follow the previous procurement standards according to OMB Circular A-110.