Suspicious Activity
If you see something, say something. Always report unusual or suspicious activity on campus to Public Safety at 282-2515.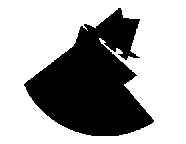 You should report only suspicious behavior and situations. Suspicious behavior or circumstances can include, but are certainly not limited to:
Anyone forcibly entering a car or home
Someone tampering with property
Strangers loitering or entering rooms, offices, or labs with no apparent legitimate cause
Report anyone tampering with surveillance cameras or entering unauthorized areas
Someone carrying a weapon
Strange vehicles parked in your area
Any behavior that is out of character on a college campus
Packages left unattended
Suspicious or noxious odors
If you are unsure, call ISU Public Safety—a false alarm is always better than a crime that could have been prevented.
Stay Clear!

Do NOT touch or disturb unknown or suspicious objects.

DO NOT re-enter the area unless directed to do so by Public Safety or other first responder agencies.