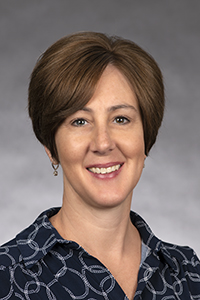 Jill Harris, PT, DPT
Clinical Assistant Professor
Office: Meridian Health Science Center 811A
208-373-1954
Education:
BS Health Science, 1993, Boise State University, Boise, ID
Master of Physical Therapy, 1996, Idaho State University, Pocatello, ID
Currently enrolled in t-DPT program, Arcadia University, Glenside, PA
Professional/Research Areas of Interest:
Geriatrics Rehabilitation
Neurological Rehabilitation
Balance and Falls
Cardiopulmonary Rehabilitation
Biographical Sketch:
Mrs. Harris has 20+ years of full-time clinical experience. She has worked in areas of acute care, outpatient orthopedics and neurological rehabilitation, inpatient rehabilitation, and skilled nursing sub-acute and long-term care. Mrs. Harris has been a Clinical Instructor (CI) in a variety of these settings. She has participated in professional public speaking locally.
Personal Interests/Hobbies:
Outdoor activities: hiking, skiing, running
Spending time with family
Reading
Knitting
Contact Us
(208) 373-1733
(800) 797-4781
Idaho State University
921 South 8th Avenue Stop 8045
Pocatello, ID 83209