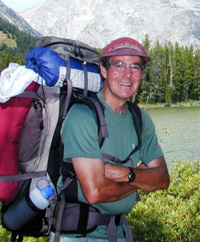 Mark Roberts, Ph.D.
Professor Emeritus, Clinical Psychology
208-282-2462
Research and clinical interests include pre-adolescent oppositional/conduct disorders, parent training, sibling conflict, and socialization theory.
Selected Publications
Yu, J., Roberts, M., Shen, Y. (in press). Acceptability of behavioral family therapy among caregivers in China. Journal of Child and Family Studies.
Foster, B.W., & Roberts, M.W. (2007). Training parents with videotapes: Recognizing limitations. Child and Family Behavior Therapy, 29, 21-35.
Roberts, M.W. (2008). Parent Training. A chapter in M. H. Herson & A.M. Gross (Eds.), Handbook of Clinical Psychology, Vol II: Children and Adolescents (pp. 653-693). John Wiley & Sons: New Jersey.
Psychology Department
208-282-2462
208-282-4832
Department of Psychology
921 S 8th Ave, Stop 8112
Pocatello ID 83209
Physical/Walk-in Address:
1400 E Terry
Garrison Hall
Building 63
4th floor
Main Office Rm 427
Psychology Clinic
(208) 282-2129
(208) 282-5411
Psychology Clinic
921 S 8th Ave, Stop 8021
Pocatello, ID 83209
Physical/Walk-in Address:
1400 E Terry
Garrison Hall
Building 63
5th Floor
Reception Rm 533