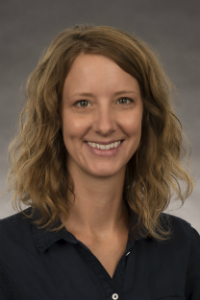 Erika K. Fulton, Ph.D.
Assistant Professor, Experimental Psychology
208-282-3247
Education
B.A. (1998) Haverford College
M.A. (2010) California State University, Long Beach
Ph.D. (2015) Georgia Institute of Technology
Research Interests
I have broad research interests in metacognition, memory (semantic, episodic, and working), text comprehension, and cognitive aging. I work to identify the cues on which metacognitive judgments are based, evaluate the reliability of these cues, and understand individual differences in metacognitive judgment accuracy. I am also exploring the accuracy of metacomprehension judgment (the ability to judge one's text comprehension) and how strategies, personality, culture, caffeine, and aging influence this ability.
Dr. Erika Fulton's Publications on Academia.edu ( https://idahostate.academia.edu/ErikaFulton )
Lab Website: https://erikafulton.weebly.com/
I am now accepting Ph.D. students.
Contact Us
208-282-2462
208-282-4832
Department of Psychology
921 S 8th Ave, Stop 8112
Pocatello ID 83209
Psychology Dept, 4th Floor
Psychology Clinic, 5th Floor
Psychology Clinic
(208) 282-2129
(208) 282-5411
Psychology Clinic
921 S 8th Ave, Stop 8021
Pocatello, ID 83209
Physical/Walk-in Address:
1400 E Terry
Garrison Hall
Building 63
5th Floor
Reception Rm 533