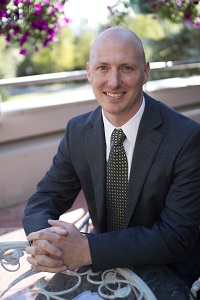 Joshua K. Swift, Ph.D.
Professor, Clinical Psychology
Office: Garrison Rm 420
B.S., Psychology with a Minor in Logic, Brigham Young University, 2005
M.S., Clinical Psychology, Oklahoma State University, 2007
Pre-doctoral Clinical Internship, SUNY Upstate Medical University, 2009-2010
Ph.D., Clinical Psychology with a Quantitative Specialization, Oklahoma State University, 2010
Research Interests
Broadly speaking, I am interested in psychotherapy process and outcome research. More specifically, I examine the client, therapist, and relationship factors that help individuals with mental and behavioral health problems seek out psychotherapy, stick with it until it is completed, and get better while in treatment.
Dr. Swift is accepting a new graduate student for admission in fall 2023.

Research Lab Website
https://psychotherapyresearchlab.weebly.com/
Selected Publications
Swift, J.K., & Greenberg, R.P. (2015).Premature Termination in Psychotherapy: Strategies for Engaging Clients and Improving Outcomes.. APA Books.
Swift, J.K., Callahan, J.L., & Vollmer, B.M. (2011). Preferences. In J.C. Norcross (Ed.), Psychotherapy Relationships that Work: Evidence-Based Responsiveness. Relationships that Work: Evidence-Based Responsiveness (2nd Edition, pp. 301-315). New York: Oxford University Press.
Fernandez, E., Salem, D., Swift, J.K., & Ramtahal, N. (2015). Meta-analysis of dropout from cognitive behavioral therapy: Magnitude, timing, and moderators.Journal of Consulting and Clinical Psychology.. Advanced Online Publication. doi:10.1037/ccp0000044
Ivanovic, M., Swift, J.K., Callahan, J.L., & Dunn, R. (In Press). A multi-site pre/post study of mindfulness training for therapists: The impact on session presence and effectiveness. Journal of Cognitive Psychotherapy..
Swift, J.K., Callahan, J.L., Tompkins, K., Connor, D., & Dunn, R. (2015). A delay-discounting measure of preferences for racial/ethnic matching in psychotherapy. Psychotherapy,. 52, 315-320. doi:10.1037/pst0000019
Wahto, R., & Swift, J.K. (2015). The influence of labels on male attitudes toward seeking psychological help. American Journal of Men's Health.. Advanced online publication. doi:10.1177/1557988314561491
Swift, J. K., Callahan, J. L., Rousmaniere, T. G., Whipple, J. L., Dexter, K., & Wrape, E. R. (2015). Using client outcome monitoring as a tool for supervision. Psychotherapy,. 52, 180-184. doi:10.1037/a0037659
Swift, J.K., & Greenberg, R.P. (2014). A treatment by disorder meta-analysis of dropout in psychotherapy.Journal of Psychotherapy Integration,. 24, 193-207. doi:10.1037/a0037512