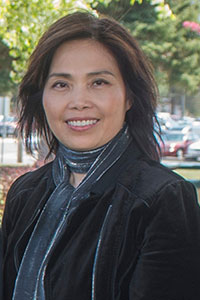 Maria M. Wong, Ph.D.
Professor, Experimental Psychology
Office: Garrison Rm 418
B.S.S. (1983), Chinese University of Hong Kong;
M.A. (1985), University of North Carolina at Chapel Hill;
Ph.D. (1993), University of Chicago;
Postdoctoral fellow, Institute for Social Research (1995-1997) and Addiction Research Center (1998), University of Michigan.
Research Interests
My research interests focus on understanding risk and protective factors of important developmental outcomes, including substance use, suicidal behavior and resilience (the ability to do well in spite of adversity). My recent projects examine the effects of sleep and self-regulation (regulation of affect, behavioral, and cognitive processes) on physical and mental health.
Dr. Wong will not be accepting any new graduate students for admission in fall 2023.