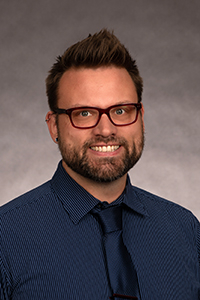 Edward F. Kammerer, Jr.
Assistant Professor
Office: Graveley Hall, North Wing, 3rd floor
Ph.D. Northeastern University, 2014
Dr. Edward Kammerer joined the Political Science Department in 2019. He taught previously at Northeastern University, Skidmore College, and Occidental College. His research and teaching interests are centered on the role of the court system in public policy change, with a particular focus on LGBT rights. He is particularly interested in the role of framing and storytelling in the arguments litigators use in the courts. He also researches political science pedagogy, with a particular focus on simulations in the classroom.