Carl A. Levenson Scholarship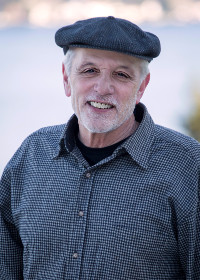 The Levenson Scholarship is for students majoring in English or Philosophy, with a strong preference for a major in Philosophy. The scholarship amount is estimated to be about $700.
Guidelines:
Must be an undergraduate student
Must be a major in English or Philosophy (preference for Philosophy)
Must demonstrate financial need (this is indicated by the results of filing a FAFSA)
Must demonstrate academic merit
Students should apply through BOSS by April 15.
Dr. Carl A. Levenson was Professor of Philosophy at Idaho State University from 1981- 2016, beloved by generations of students. The scholarship was created by one of Dr. Levenson's former students, Tom Neel, who earned his B.A. in English, with minors in Philosophy and French, from ISU in 1987. He worked closely with Dr. Levenson in his senior year and formed a life-long friendship with him that continues to this day. Mr. Neel has roots in Idaho that go back generations and, in fact, is the nephew of Agnes Just Reid (1186-1976), a daughter of Idaho pioneers, who is memorialized in the Agnes Just Reid Scholarship.