As Idaho's College of Pharmacy we serve all citizens of the state and are a national leader in telepharmacy services. The primary degree offered by the College is the Doctor of Pharmacy (Pharm.D.) that prepares students to become pharmacists. In addition, the college offers a Masters and a Ph.D. in Pharmaceutical Sciences. The Pharm.D. degree is delivered synchronously in Pocatello and Meridian, Idaho and Anchorage, Alaska.
We are fully accredited by the Accreditation Council of Pharmacy Education through 2025.
The ISU College of Pharmacy trains caring and collaborative pharmacists and scholars while valuing integrity, access, inclusiveness, collaboration, intellectual curiosity, and accountability. Our student outreach programs win national and regional awards and our NAPLEX pass rate remains highly competitive.
The College of Pharmacy was founded by Eugene O Leonard in 1920 at the Idaho Technical Institute in Pocatello, Idaho and was the first college at Idaho State University. We will celebrate our centennial in 2020.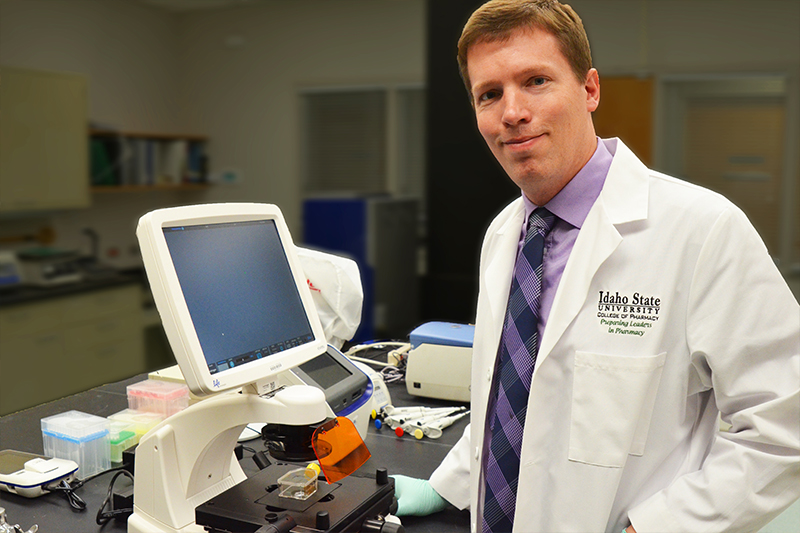 You can take a virtual tour of the entire campus by clicking the picture to the left. If you wish to go directly to the College of Pharmacy click the link above.
Connect with CoP
208-282-4597
921 S. 8th
Stop 8288
Pocatello, ID 83209
Shop College of Pharmacy gear at shopisubengals.com