Marvin Schulte, PhD
Department Chair of BPSCI, Professor Fundamentals of Pharmacology, CNS and ANS Pharmacology, General Biochemistry, Advanced Protein Structure and Function, Membrane Biophysics
Office: LH 203
(208) 282-4455
My research has focused on the structure and function of ligand gated ion channels for over 25 years. During that time, I have concentrated on both 5-HT3R and nicotinic acetylcholine receptors with the goal of understanding ligand interactions and the nature of ligand selectivity. I have published numerous papers in this area and have been involved in extensive and productive collaborations with synthetic Medicinal Chemists and Biologists interested in developing novel compounds aimed at LGIC receptors. As a result of this body of work, we have developed a wealth of experience in working with LGIC proteins including, serotonin and nicotinic receptors as well as a related homolog, the acetylcholine binding protein. I have extensive experience in protein production and characterization, protein engineering, electrophysiology and surface plasmon resonance. I have been involved in extensive collaborations with investigators across the U.S. and abroad including those at the University of Alaska, Drexel University, Virginia Commonwealth University. More recently, I have been developing collaborations with industrial partners, one in Philadelphia, PA and one in Berkeley, CA. These recent collaborations have been a direct result of our research into the development of sub-type specific positive allosteric modulators of the α4β2 nicotinic receptor.
Nikka Jones
BPSCI & Non-Traditional Program/Department Secretary
Office: LH 273
208.282.3918
Prabha Awale, PhD
Assistant Professor
Molecular Neuropharmacology, Immunology
Office: LH 226
(208) 282-1427
Jared Barrott, PhD
Assistant Professor
Genetics/Epigenetics, Cancer Pharmacology
Office: LH 228
(208) 282-4259
https://sites.google.com/s/1-mERK5N0w4yYbRsrLiqn5-j6bO7rADN4/p/1nhELXyN8nHbRshiRI_7oxWNMhoRRQxli/preview?authuser=0
The Barrott Lab focuses on cancer pharmacology by understanding the biology behind cancer initiation and progression. The lab uses genetically engineered mouse models (GEMMs) to test novel therapies that target the cancer's vulnerabilities. My interests include: Cellular high throughput drug screening, cellular biology, genetics, pharmacogenetics, research design and data analysis. Some infectious disease, especially in the field of virology. Cancer biology and pharmacology.
In my lab, we focus on rare sarcomas that typically arise in pediatric patients. These cancers of the connective tissues are commonly driven by chromosomal translocations, that are powerful epigenetic reprogrammers that can transform normal muscle, cartilage, and bone cells to become cancerous. I use biochemistry and genetics to understand the events that surround cellular transformation in order to better understand where the cancer cell is vulnerable. Using targeted therapies we aim to reduce the primary tumor and eliminate the metastatic burden, while doing the least harm to normal tissues. I have three mouse models of sarcoma in which I can test various anti-cancer therapies to provide a rationale for clinical human testing. The three sarcomas that we study are synovial sarcoma, alveolar soft part sarcoma, and osteosarcoma. In these transgenic mice we can control the spatial and temporal expression of oncogenes that drive the sarcomas.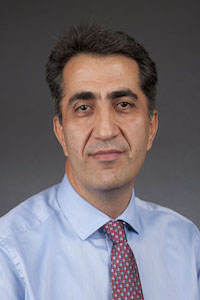 Ali Habashi, PharmD, PhD
Assistant Professor
Pharmaceutical Sciences, Pharmacokinetics
Office: LH 212
(208) 282-1409
I am interested in exploring the concept of drug-disease interaction, and studying the effect of inflammation, in particular, on the renin-angiotensin system (RAS) at enzyme, peptide, and receptor levels in order to fully understand the underlying mechanisms. In different inflammatory conditions such as rheumatoid arthritis, cancer, diabetes, mental disorders, and Alzheimer disease, patient's quality of life has been be affected by the deleterious impact of inflammation. Due to extensive involvement of the RAS in the systemic and local regulatory function of different organs and the significant impact of inflammation on the activation of the RAS, the association of the RAS in different pathological conditions has been reported. The RAS consists of two counteracting arms: tissue protective and tissue toxic. Manipulation of the RAS through augmentation of its tissue protective arm by delivering of its peptide homologs seems promising. Peptides have gained increased interest as biological therapeutics during recent years. However, the clinical application of these agents is still limited due to drug delivery challenges. As a pharmaceutical formulation scientist, I have set focuses of my lab on exploring innovative targeted drug delivery systems for effective, safe, and noninvasive delivery of these therapeutic agents for aiming at several serious inflammatory conditions that RAS involved in their pathology.
My interests include: Basic Pharmacokinetics and Pharmaceutical calculations, Pharmacotherapy, Current Topics in Pharmaceutics and Drug delivery, Principles of Biopharmaceutical Analysis, Responsible Conduct in Research, Physiochemical Basis of Drug Action, Critical Literature Evaluation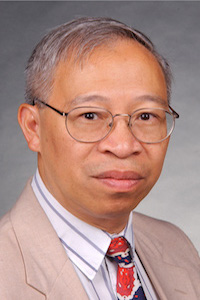 James Lai, PhD
Professor
Office: LH 224
(208) 282-2275
Rob Myers, PhD
Assistant Professor
Compounding, Dosage Forms, Pharmaceutics, Pharmaceutical Development
Office: LH 234
(208) 313-4828
Dr. Myers has a BS degree in Pharmacy, a MS degree in Pharmaceutical Chemistry and a PhD in Pharmaceutical Chemistry from the University of Kansas. He is licensed as a Registered Pharmacist in the state of Idaho. With experience in academic teaching, retail pharmacy, pharmacy compounding, regulatory affairs, and pharmaceutical development/manufacturing, Dr. Myers holds a unique view of pharmaceutical products, their development, and regulatory approval. His experience includes developing and evaluating a variety of drug products including: various ophthalmic products, inhalation solutions, sterile injections, suspensions, delayed release capsules, dry powder inhalers, and nasal sprays.
Dr. Myers has more than 25 years of experience in the pharmaceutical industry focused mainly on activities dealing with Chemistry, Manufacturing, and Controls (CMC) issues for IND, NDA, and ANDA submissions. His activities have been mainly focused on: pre-formulation, formulation, scale-up, process development, pharmaceutical product safety data sheets (SDS), health hazard assessments, regulatory submission authoring and project planning. He has interacted with the FDA on various CMC issues at various development stages in face-to-face meetings, telephone conferences, and written communications. Dr. Myers also has more than 12 years of experience working as a compounding pharmacist and is the co-owner of a 503B Outsourcing Facility.
He is an assistant professor in the Biomedical & Pharmaceutical Sciences Department. His teaching responsibilities include dosage form design, compounding, pharmaceutical calculations, pharmacokinetics, and portions of modules and Capstone. Dr. Myers also oversees the extemporaneous compounding lab.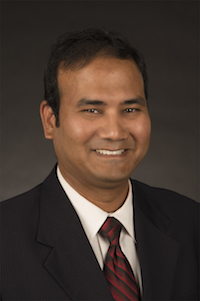 Srinath Pashikanti, PhD
Assistant Professor
Synthetic Medicinal Biochemistry, Protein Biochemistry
Office: LH 216
(208) 282-3837
Dong Xu, PhD
Associate Professor, Director of BPSCI Graduate Programs
Drug Discovery, Drug Toxicity, Pharmacology, Biomedical Informatics
Office: M 752
(208) 373-1832
The overarching goal of Xu lab is to enable biomedical discovery and address unmet medical needs using state-of-the-art computational and informatics technologies. Specific research areas are:
Drug discovery and re-purposing;
Drug-induced toxicity prediction and prevention;
Web-based biomedical software development.
My research focuses on: (1) Software Development: Developing new computational methods and web-based tools in the areas of Biomolecular informatics and Bioinformatics (protein structural data analytics); Small molecule cheminformatics (bioactivity data analytics); Biomedical informatics (patient and clinical data analytics); Molecular dynamics (free energy and Markov modeling); Machine learning (deep learning neural networks); and Web-based 3D visualization Drug discovery. (2) Drug Discovery: Discovering new chemical entities against disease targets of unmet medical need; Re-purpose existing drugs for new indications; Designing combination therapy to mitigate undesirable side effects and/or synergize therapeutic effects. (3) Drug safety: Detecting, predicting, and quantifying drug-induced toxicities including Drug-induced cardiac valvulopathy/valvular heart disease (VHD); Drug-induced anticolingergic toxicity; Drug-induced serotonin syndrome; Drug-induced extrapyramidal disorders (e.g. tardive dyskinesia).
Connect with CoP
208-282-4597
921 S. 8th
Stop 8288
Pocatello, ID 83209
Shop College of Pharmacy gear at shopisubengals.com