Idaho State University College of Business opens applications for Idaho's first Master of Healthcare Administration program launching fall 2018
January, 30, 2018
POCATELLO– The Idaho State University College of Business is now accepting applications for the state's first Master of Healthcare Administration (MHA) program, scheduled to begin August 2018.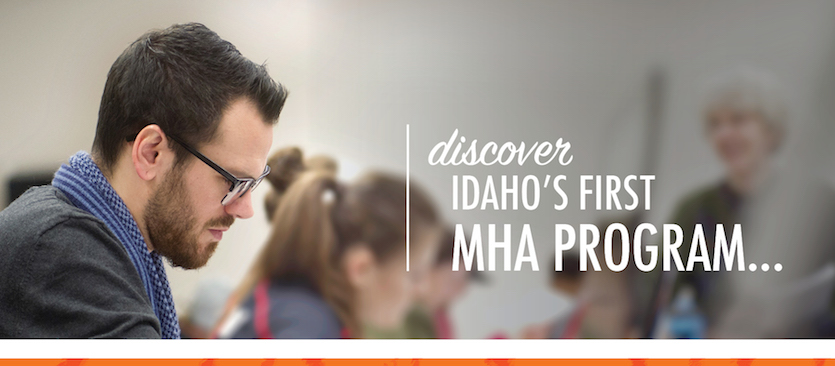 "The MHA is the preferred degree for health care administration professionals," said Tracy Farnsworth, MHA founding director and associate dean at the College of Business. "The MHA greatly enhances one's professional preparation, opportunities and earning potential for both entry-level and mid-careerists in the health care field. The MHA curriculum is focused on the administrative and business domains of health care, including leadership and governance, planning and marketing, accounting and finance, operations and quality, health care informatics, and so forth."
Nationally and locally, opportunities in the health professions, including health care administration, are on the rise. According to the Bureau of Labor Statistics, the field of health care management is projected to grow 17 percent from 2014 to 2024. The Bureau of Labor Statistics also reflects an average salary of $72,800 among Idaho's entry to mid-level medical managers.
With the introduction of an Idaho-based MHA degree, aspiring health care leaders will now have the opportunity to pursue graduate healthcare management education locally. In the past, aspiring MHA students were required to pursue fully online or out-of-state programs. The MHA program at ISU is highly student-oriented; roughly one-half of the 48 credit hour program will be conducted in evening, classroom-based sessions originating (or via live streaming) from Meridian, Pocatello or Idaho Falls. The remaining courses will be offered online.
"The combination of evening classes and online learning will maximize student access and program flexibility for both full and part-time working professionals," said Tom Ottoway, College of Business dean. "Interested students will also have the option to pursue dual MHA/MBA and MHA/DO degree options."
"Our vision is to create one of the most highly regarded MHA programs in the western United States," Farnsworth said. "The program has been designed to meet or exceed all accreditation standards of the Commission on the Accreditation of Healthcare Management Education, which represents the highest and most distinguished standard for graduate health care management education"
Students may apply for the MHA program at isu.edu/apply or request more information at isu.edu/mha.
For more information about the MHA program, contact Heidi Shiosaki at shioheid@isu.edu or call 208.282.2966.