Idaho State hires Sandra Shropshire as dean of the University Libraries
April 3, 2020
POCATELLO––Idaho State University has hired Sandra Shropshire as the dean of the University Libraries following a national search that launched in November 2019.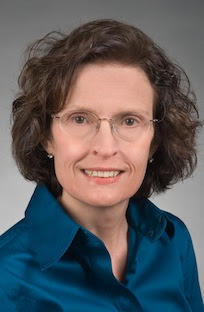 Shropshire has worked at the Oboler Library for more than 32 years, and was most recently serving as interim dean. Prior to that, she was associate dean of the University Libraries. Shropshire earned a Master of Arts degree in English from Idaho State University in 2005, a Master of Library Science degree from the University of Arizona in 1986, and a Bachelor of Arts degree in foreign languages from the University of Idaho in 1983.
"Sandra's many decades of experience and knowledge will continue to serve Idaho State well," Laura Woodworth-Ney, executive vice president and provost said. "She has the leadership and commitment to Idaho State that will move our library services forward."
Shropshire is a past president of the Idaho Library Association and currently serves as chair of the Marshall Public Library Board. She recently served two terms as chair of ISU's General Education Requirements Committee, and Sandra has published a number of articles in journals, including the Idaho Librarian, the International Federation of Libraries Journal, Journal of Academic Libraries, Library Management, College & Research Libraries and Collection Building.
"I look forward to continuing the great work our library is doing to support the ISU community," Shropshire said.
Shropshire will transition from her current interim role on April 6.