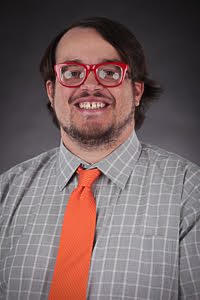 Dr. William F. Montgomery
Instructor of Music | Music Theory & Aural Skills
B.M. 2014, Idaho State University
M.M. 2016, University of Nevada, Reno
Ph.D. 2019, Louisiana State University
Joined ISU Faculty in 2022
William F. Montgomery received his Bachelor of Music degree in piano at Idaho State University. He received his Master of Music in music composition from the University of Nevada, Reno, where he taught courses in music theory. He then received his Ph.D. in music composition from Louisiana State University with a cognate in music theory where he taught courses in music theory and aural skills. In 2017, Dr. Montgomery studied at the European American Music Alliance/Nadia Boulanger Institute in Paris, France, where he studied with David Conte and Phillip Lasser.
As a composer, Dr. Montgomery's music has been performed numerous different countries including France, Poland, and Japan. During his undergraduate and graduate careers, he won many different awards and was awarded numerous grants for his music, travel, and research. Dr. Montgomery was a semi-finalist for the American Prize and has won national as well as international prizes. He is comfortable writing in nearly any genre and for any ensemble but his favorite is for solo instrument and piano. His music is published by T.U.X. Publishing and Armburst Publishing. He has also contributed short articles to The Humanist Project, an online magazine, as their Culture - The Arts columnist where he examined topics ranging from the history of tattoos to the cultural history of the L.A. graffiti scene.
His research interests include topics in hip-hop and rap music, as well as other popular music genres including rock and roll, mo-town, disco, techno, and many others. Dr. Montgomery's dissertation research was concerned on what text setting techniques classically trained composers could learn from hip-hop and rap artists as well as how hip-hop and rap music are used as protest music. He has presented research at New York Electroacoustic Music Festival, Cinema for the Ears at Louisiana State University, Mini-Maker Faire in New Orleans, and The Holland Project in Reno.
Dr. Montgomery is an alumni member of Phi Mu Alpha Fraternity, as well as a member of SCI, The Millennium Composers Initiative (MCI), TMEA, ASCAP, and an education member of Salyer's Percussion.