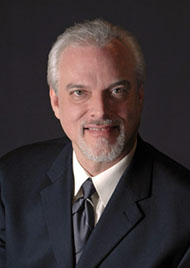 Mark Neiwirth
Instructor of Music | Piano
Joined ISU Faculty in 2005
Pianist Mark Neiwirth, a Distinguished Steinway Artist, has gained a national reputation as soloist, chamber musician, teacher and adjudicator. He was Chairman of the Piano Department at the Sun Valley School of Music for seven years and is currently an Adjunct Professor at Idaho State University and Director of Artistic Planning for the ISU Summer Institute for Piano and Strings.
Mr. Neiwirth has performed a repertoire of 31 piano concerti with orchestras throughout the country. For sixteen years he was the featured concerto soloist with the Sun Valley Summer Symphony. An avid chamber musician, he was a founding member of Davidsbund (New York City), the California Trio (Los Angeles), the Vista Trio (Salt Lake City), the Sun Valley Chamber Players, and the Amadeus Trio of Idaho
After growing up in Idaho as a student of Faun King, Olive Boren Stirland and Teala Bellini, he pursued his advanced studies with Raymond Hanson (The Hartt School) in Connecticut, and Constance Keene and Dora Zaslavsky (Manhattan School of Music) in New York, where he served as Mme. Zaslavsky's teaching assistant. Other major teachers were Aube Tzerko (UCLA) and Thomas Schumacher (Eastman School of Music). He worked with notable chamber music coaches Lillian Fuchs, Erick Friedman, Rafael Bronstein, Joseph Seiger, Gary Karr and Arianna Bronne, and studied vocal coaching with Ellen Faull, William Metcalf and Judith Raskin.
Mr. Neiwirth is a champion of new music and premiered several pieces, many of which were written expressly for him by major composers. He is a favorite interpreter of Thom Ritter George's compositions and premiered Piano Sonata No. 3; Six American Folk Songs for flute and piano with Patricia George, and subsequently recorded them with Laurel Ann Maurer on 4Tay Records; Introduction and Waltz after Ysaÿe for violin and piano with Ardith Moran; Piano Trio No. 1 with Charles Castleman and Terry King; and Piano Concerto No. 3, composed for the sixtieth anniversary of the Idaho State Civic Symphony. Neiwirth also premiered Wilderness Suite for Two Pianos with Jeanne Green Sherman by Randy Earles, and a soon to be released recording of Old Playgrounds by Thom Hasenpflug. Other premieres include pieces by Lukas Foss, Carl Byron, Leon Levitch, Jett Hitt, Ralph Kessler, Tully Cathey and Terrence Napier.
He is the founder of Musicians West, Inc., a non-profit corporation that sponsors musical events in the state of Idaho. Now in its eighteenth year, the Musicians West Piano Competition presents Idaho's finest students and has become one of the most prestigious musical events in the region.