MTax Career Outlook
Starting Salary & Placement
| | National Salaries | ISU Grad Salaries | ISU Grad Placement |
| --- | --- | --- | --- |
| Bachelor's | $48,000 | | |
| MAcc | $52,044 | | |
| MTax | $79,231 | | |
Public Accounting (Information Assurance and Tax Services)
A CPA is licensed by the state to provide information assurance services, which includes auditing, risk assessment, entity performance measurement, compliance and reliability reporting to name a few. Auditing and assurance services aimed at modern corporations requires knowledge of information technology, knowledge of controls and how to evaluate them. Tax services include domestic and international tax planning, constructing tax efficient transactions and entities, as well as various compliance issues. Learn more
Financial Planning
Good financial planners understand investments, taxes, estate-planning issues, and know how to listen. They advise on such matters as retirement planning and the funding of family member education costs. Many accountants become Certified Financial Planners (CFPs).
State or Federal Tax Agency
As an expert in taxation, an MTax graduate would be the ideal candidate for state or federal tax agencies such as the IRS. Working in this sector could involve interviewing of business owners and individuals for clarification on tax returns to help recover government tax revenue.
Professional Development
The College of Business is home to the unique Professional Development program designed to prepare students for the career search beginning as early as their freshman year. Our Professional Development team will help students get setup with internships, networking opportunities and resume preparation. Learn more about the program.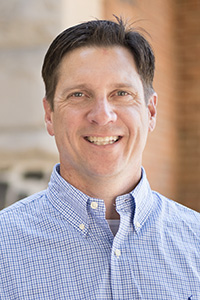 John Ney
Directory of Professional Development
(208)282-3637 | neyjohn@isu.edu
Gail Hunt
Administrative Assistant
(208)282-2504 | huntgail@isu.edu