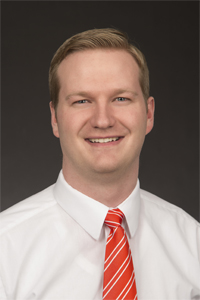 Lance Roe
Instructional Technologist
(208) 282-4309
Lance Roe is an Instructional Technologist who manages the front lab and student employees. He assists faculty with Moodle and other technology tools like PowerPoint and Zoom. He enjoys learning about new technology and helping faculty leverage technology in their teaching and learning environments. Lance worked as a student employee at the ITRC assisting faculty before being hired as an Instructional Technologist. He holds a bachelors in workplace training and leadership from Idaho State University.
Contact Us
(208) 282-5880
Oboler Library, Room B17
921 South 8th Avenue
Stop 8064
Pocatello, ID 83209-8064
Fall/Spring Hours: Monday - Friday, 8 a.m. to 5 p.m.
Extended Hours (Limited Support): Monday - Thursday 5 p.m. to 7:30 p.m.
Summer Hours: Monday - Friday, 7:30 a.m. to 4 p.m.