International Faculty & Scholars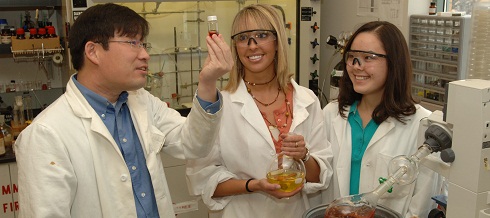 The IPO advises departments and scholars on immigration regulations, issues visa documents, and provides information and guidance on a wide range of issues about the visiting international status and permanent residence at Idaho State University.
Prospective visiting scholars or faculty should contact a specific department at ISU to discuss research interests and whether or not there is a mutual interest in collaboration. If there is mutual interest, the department then contacts IPO to begin the visa process.
We welcome international visiting scholars and faculty coming to ISU from around the world for the purpose of receiving education, research or additional professional training in their academic fields.
The added dimension of diverse backgrounds contributes to the academic success of our students and increases diversity on our campus and in our community.
Visa Options
Departments wishing to invite prospective faculty or scholars should download the following PDF fact sheets for help in determining which visa option is suitable for the candidate and situation:
More Information:
Contact Us
(208) 282-4320
(208) 282-2924
International Programs Office
921 South 8th Avenue Stop 8038
Museum Building 12, Room 426
Pocatello, Idaho, USA 83209-8038