Bennion Student Union (BSUB)
1784 Science Center Drive, Idaho Falls, ID 83402
Located in Idaho Falls, adjacent to the scenic Snake River Greenbelt and the city's Freeman Park the BSUB houses three different types of venues along with a conference room.
Conference Room
BSUB Conference Room
This room has a conference phone, TV for displaying content, and the ability to video conference with others at different locations.
Venues
BSUB Multi-Purpose
One of the largest venues on campus, the Multi-Purpose room has the most flexibility of all the venues and can be set up in theater, classroom, banquet, or many other custom style of set ups. It offers a laptop and projector & screen for presentations, a sound system with wireless microphones, podium, stage, dance floor, different types of tables, chairs, along with other equipment to help accommodate a wide array of events.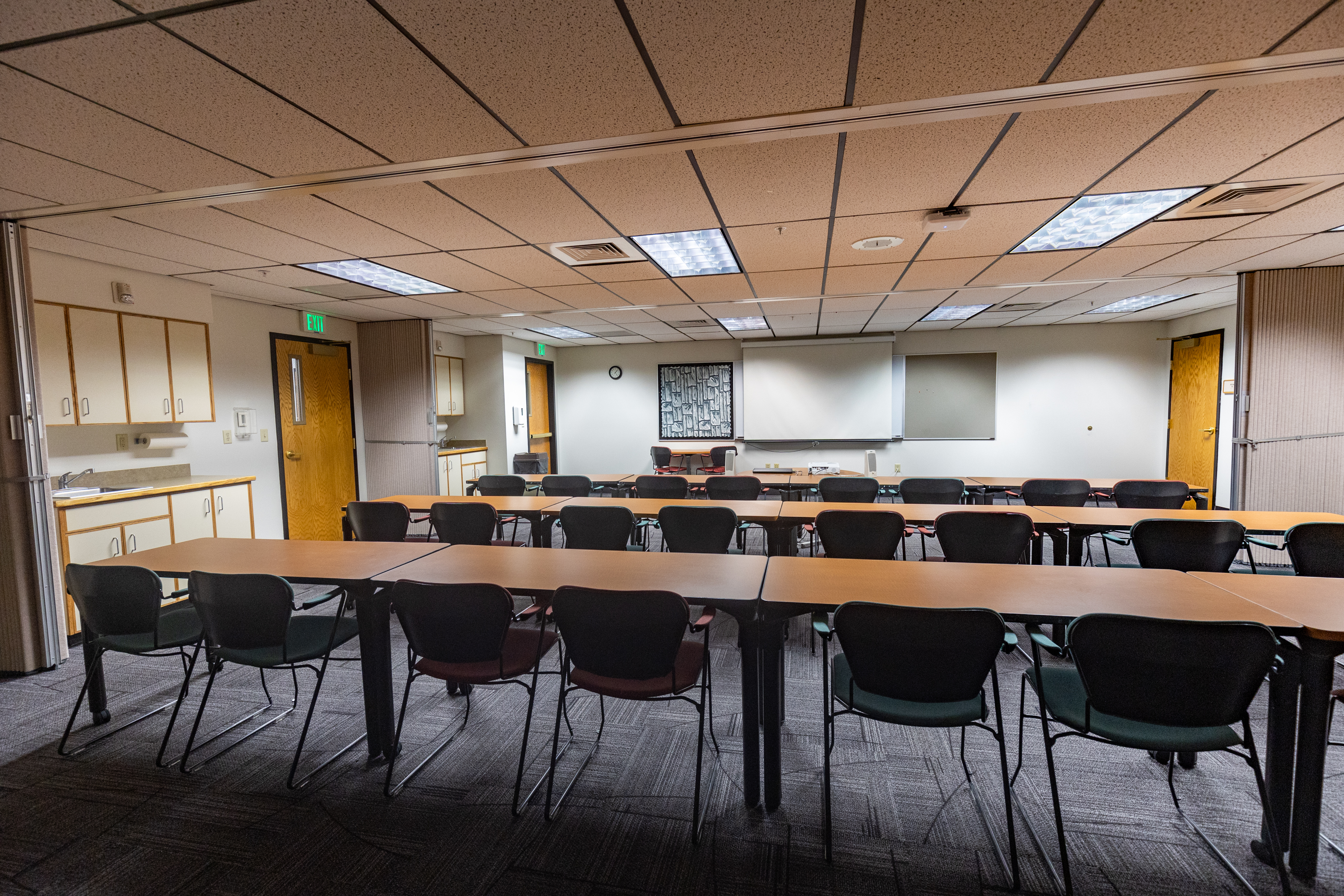 BSUB 109
This venue can be used as one big room, can be sectioned off into three separate rooms, or a couple of other configurations. It is equipped with a laptop. projector & screen, and speakers. It is great for workshops, trainings, meetings, activities, etc.
BSUB Patio
One of the only outdoor venues on this campus, the BSUB Patio is spacious enough for large events, yet intimate enough for smaller events as well. From BBQs to concerts and game events to