ISU Cares Customer Service Program
ISU Cares is a feedback program regarding positive experiences with university employees and departments. We also welcome concerns about customer service, diversity and inclusion issues, or any other suggestions for improvement at Idaho State University.
We thank all of our ISU Cares Award Recipients for their excellent service!
2017 ISU Cares Awards Pictures
Monthly winners
Lance Roe is an Instructional Technologist for the Instructional Technology Resource Center. He started working at the ITRC in May of 2015 as a student worker ITRC Production Assistant and CPI student, and then was hired as a full time employee in August of 2017 in his current position. He recently graduated from ISU in May of 2017 with a Bachelor's of Science in Workplace Training and Leadership. Lance is being recognized for his exceptional service and professionalism, he consistently exceeds expectations and is always friendly and helpful. In his spare time he enjoys spending time with his family going to the zoo, going on walks, reading books, and watching movies. He also volunteers time at church.
Veronica Miller works in the department of Transportation as a Technical Records Specialist 2. She started working at ISU in 2015 as a Technical Records Specialist 1 before moving into her current position. Veronica is being recognized for going above and beyond. An employee was not aware that they couldn't pick up keys on a Sunday from Transportation. They called Veronica about their problem and she came in on a Sunday to help get the rental keys. Veronica thinks ahead and comes up with great solutions to problems. She represents ISU well, and is a great asset
Kim Miller has worked at ISU for the past 9 months as a Senior Accountant for the departments of Academic Affairs, College of Education, Enrollment Management, Student Affairs and Student Success. He has a Bachelors and Masters in Accountancy from the University of Pheonix. Kim is being recognized for stepping in and helping a department that was very busy and needing extra help. Outside of work Kim enjoys spending time with his family, camping, wheeler riding, shooting, and mountain man activities.
Staci Phelan is a University Business Officer for the departments of Academic Affairs, College of Education, Enrollment Management, Student Affairs and Student Success. She has worked at ISU for 7 1/2 years and has also held positions as a Staff Auditor and a Senior Auditor. She has a Bachelors in Business Administration and a Masters of Public Administration, and is currently writing her dissertation for her Ed.D. Staci is a valued employee here at ISU, she is willing to work with departments and help solve their problems. Staci enjoys cooking, reading, hiking, biking, gardening, watching her child play sports, and taking photos.
Alberta Rhoades is a Custodial Foreman in the Facilities Department and has worked at ISU for the past 23 years! Alberta's hard work and dedication to her job is greatly appreciated. She was commended for being proactive, she observed and in a timely and professional manner reported to EHS the existence of materials that were in the process of being disposed of in a manner not consistent with university environmental health and safety policy. Her observation and action resulted in the potential problem being resolved rapidly.
Susan "Suzzie" Morris works in the Chemistry department as a Financial Technician, she has also had positions as an Office Specialist 2 and an Administrative Assistant 2. She has been at ISU for the past 10 years and has worked for the state for 15. Suzzie is being commended for being more than helpful and courteous. She has stepped in to help students while others have been out of the office, offering exemplary customer service and willing to go the extra mile. In her free time she plays the flute in the Snake River New Horizons band. She enjoys being with her children and grandchildren.
---
Idaho State University is committed to providing good service to all our customers, internally and externally. Since January 2009 we have awarded:
9 - $1000 ISU Cares Customer Service Provider of the Year awards
24 - $250 ISU Cares Customer Service Provider of the Year Runner-Up Awards
14 - $1000 ISU Cares Extraordinary Employee Award (formerly ISU Cares Manager Award)
12 - ISU Cares Department of the Year Award earning a Pizza and Pop Party
96 - $100 ISU Cares Division Awards
30 - $100 ISU Cares Semester Awards
634 - $15 ISU Cares monthly "Spot" Awards
6 - Bengal Boss Awards
4 - Bengal Boss Runner Up Awards
---
ISU Cares Customer Service Awards

view a list of all employees who have been recognized for their exemplary service since 2009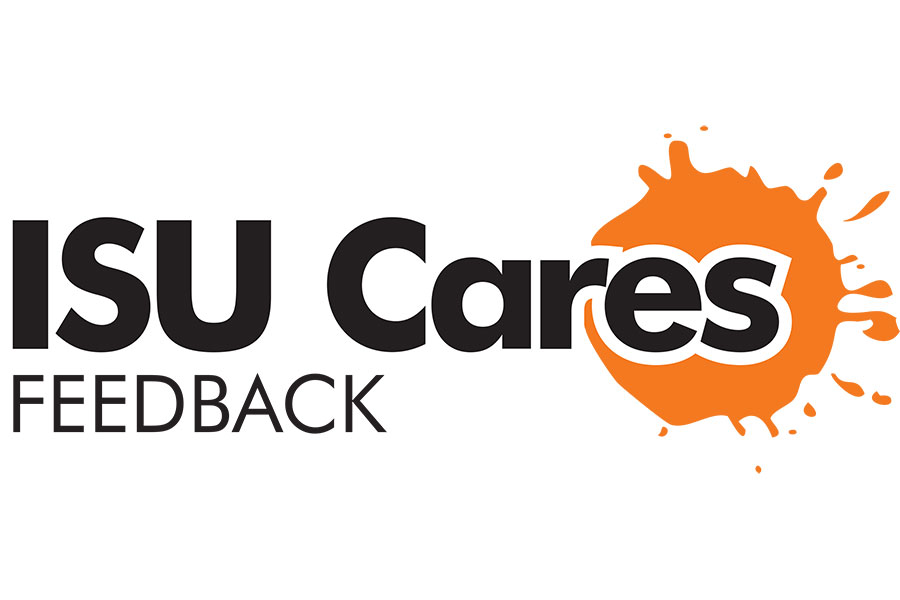 access our ISU Cares online feedback form.
see a list of websites to access the online survey and to see where the survey boxes are located in Meridian, Idaho Falls, and Pocatello.
---
We would like to thank ISU Credit Union for their continued support of our ISU Cares Program! They provide us with $15 Visa cards each month to help us thank our monthly ISU Cares "Spot" award winners, support our ISU Cares Department of the Year awards, ISU Cares Division yearly awards, and our Employee of the Year awards!