ISU Cares Customer Service Program
ISU Cares is a feedback program regarding positive experiences with university employees and departments. We also welcome concerns about customer service, diversity and inclusion issues, or any other suggestions for improvement at Idaho State University.
We thank all of our ISU Cares Award Recipients for their excellent service!
2017 ISU Cares Awards Pictures
2017 ISU Cares Awards - Meridian pictures
Monthly winners
Jodi Wotowey has worked at ISU in the Athletics department for over 13 years. She started out as the Associate Athletic Trainer for 3 years and then in 2007 took on the position of Head Athletic Trainer. Jodi has a Bachelor's in Biology, a Master's of Kinesiology and an Intermediate Technical Certificate in Massage Therapy. She is an excellent employee and is always courteous and helpful. She was rated as a 100/10 by multiple students who Jodi had helped find meaningful experiences on campus. In her free time she likes to go cycling, mountain biking, skiing, hiking, and travel.
Kye Westfall works in the Information Technology Services department as an IT Support Technician. He started his current position in January of 2018, but has worked at ISU for over 5 years in a variety of positions such as a student worker for ITRC, a Camera Operator, Ticket Writer/Booth Attendant, and as a Student Support Technician at the IT Service Desk. Kye is being recognized for going out of his way to help with a program on very short notice. Even though he was already very busy he found time to fit it into his schedule and help with a program that benefited a lot of students. In his spare time, Kye likes to go to the movies, go camping and fishing, host barbeques, and play music with his fellow musicians from the Service Desk.
Robert Howe is an IT Systems Integration Analyst for the department of Information Technology Services. Robert has worked at ISU for 13 years and is a very dedicated employee. He is being commended for being supportive and conscientious of accessibility and his efforts to help departments stay in compliance. He is very courteous and professional, and willing to give advice and guidance, making sure to explain things in a way everyone can understand.
Wade Mooso has worked at ISU for 18 years, and works as a Building Facility Coordinator for the Facilities Services, Shops department. Before his current position he worked as a Senior Maintenance Craftsman. Wade graduated from Ricks College with a degree in Landscape and Nursery Management. Wade is being recognized for his willingness to help with something outside of his normal job duties with a positive attitude and smile on his face. Wade enjoys home remodel projects, model trains and church work.
Lori Austill is a Senior Instructional Technologist and Accessibility Specialist for the Instructional Technology Resource Center. She has worked at ISU for 5 years. Lori has a Master's of Science in Education with an emphasis in Instructional Technology from the University of Wyoming. She is also a doctoral candidate in Postsecondary Educational Leadership through the University of Wyoming and plans to complete it December 2018. Lori is being commended for the tremendous support she provides to staff and students across campus. She consistently goes above and beyond to help others. In her spare time she enjoys art journaling, watercolor painting, going on adventures with her husband, spending time with friends and family, and experiencing new things.
Sacha Johnson is an Instructional Technologist in the department of Biological Sciences. She has been employed at ISU for 10 years. Sacha received a Bachelor of Arts in Mass Communication, a Master of Education in Instructional Technology and is completing her Ph.D. in Instructional Design here at ISU. Sacha is always willing to step up and help out where help is needed. In her free time, Sacha, enjoys spending time with her family and dog.
---
Idaho State University is committed to providing good service to all our customers, internally and externally. Since January 2009 we have awarded:
9 - $1000 ISU Cares Customer Service Provider of the Year awards
24 - $250 ISU Cares Customer Service Provider of the Year Runner-Up Awards
14 - $1000 ISU Cares Extraordinary Employee Award (formerly ISU Cares Manager Award)
12 - ISU Cares Department of the Year Award earning a Pizza and Pop Party
96 - $100 ISU Cares Division Awards
30 - $100 ISU Cares Semester Awards
619 - $15 ISU Cares monthly "Spot" Awards
6 - Bengal Boss Awards
4 - Bengal Boss Runner Up Awards
---
ISU Cares Customer Service Awards

view a list of all employees who have been recognized for their exemplary service since 2009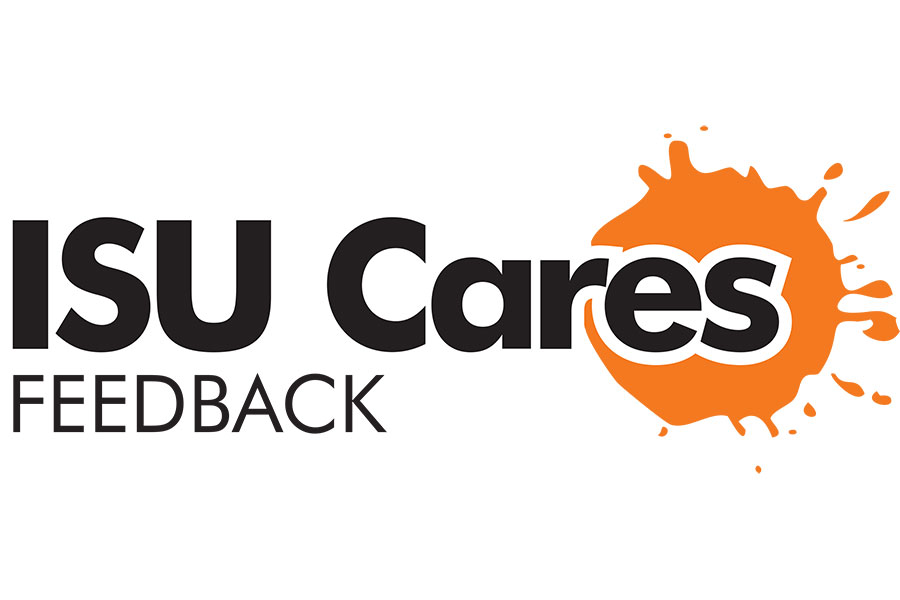 access our ISU Cares online feedback form.
see a list of websites to access the online survey and to see where the survey boxes are located in Meridian, Idaho Falls, and Pocatello.
---
We would like to thank ISU Credit Union for their continued support of our ISU Cares Program! They provide us with $15 Visa cards each month to help us thank our monthly ISU Cares "Spot" award winners, support our ISU Cares Department of the Year awards, ISU Cares Division yearly awards, and our Employee of the Year awards!