ISU Cares Customer Service Program
ISU Cares is a feedback program regarding positive experiences with university employees and departments. We also welcome concerns about customer service, diversity and inclusion issues, or any other suggestions for improvement at Idaho State University.
We thank all of our ISU Cares Award Recipients for their excellent service!
2017 ISU Cares Awards Pictures
Monthly winners
Kim Smith works in the Office of Research as a Financial Technician, she has been at ISU for 1 year. She studied Secondary Education at Northwest Community College and at the University of Nebraska Omaha, and would like to complete her education here at ISU. Kim is being recognized for volunteering to help co-workers and take on extra work. A co-worker said "I always see her smiling and in an upbeat mood which in turn raises the mood of everyone around her!" In her spare time she loves camping and traveling with her husband and spending time with her kids and 4 grandchildren.
Josh Wilde is an IT Security Engineer in the IT department, he will be hitting his 5 year mark in November. Before taking on his current position he worked as a Service Desk Team Lead. He is being commended for being helpful and understanding. Josh not only helps solve issues, but he also teaches others so they can solve the issues that come up in the future. He enjoys playing different sports in his spare time as well as spending time with his family and helping them with their sports and activities.
Kyle McAlpin is a Custodian in the Facilities department, he has worked at ISU since 2011. He was nominated for this award for doing and excellent job, not only does he do high quality work, he's very friendly and personable, and he has a great attitude while at work.
Loren Dobson works in the Public Safety department. He started as a Student Officer and worked his way up to a Security Supervisor. He has been working at ISU for 6 years. He has earned 2 technical certificates through the College of Technology, one in automotive and one in law enforcement. He is being recognized for going above and beyond job duties to make other staff feel appreciated and cared for. He has done things, such as lending uniforms to new employees while they wait for theirs to come in and taking co-workers out to dinner for doing a good job, which has left an impact on his department. He enjoys spending time with his wife and 3 children, camping, fishing, and just being outdoors. He also enjoys mowing his lawn and competing with his neighbors on whose lawn is the nicest.
Daphne Tseng works in the ITRC/ETS department as a Instructionctional Technologist, and has been working at ISU for 1 year. She has a M.S. in Instructional Design Technology from Emporia State University. She is being commeneded for being helpful and being at the beck and call to go above and beyond with her assistance on a project. When she is not at work, Daphne enjoys cooking, reading, and traveling.
---
Idaho State University is committed to providing good service to all our customers, internally and externally. Since January 2009 we have awarded:
9 - $1000 ISU Cares Customer Service Provider of the Year awards
24 - $250 ISU Cares Customer Service Provider of the Year Runner-Up Awards
14 - $1000 ISU Cares Extraordinary Employee Award (formerly ISU Cares Manager Award)
12 - ISU Cares Department of the Year Award earning a Pizza and Pop Party
96 - $100 ISU Cares Division Awards
30 - $100 ISU Cares Semester Awards
645 - $15 ISU Cares monthly "Spot" Awards
6 - Bengal Boss Awards
4 - Bengal Boss Runner Up Awards
---
ISU Cares Customer Service Awards

view a list of all employees who have been recognized for their exemplary service since 2009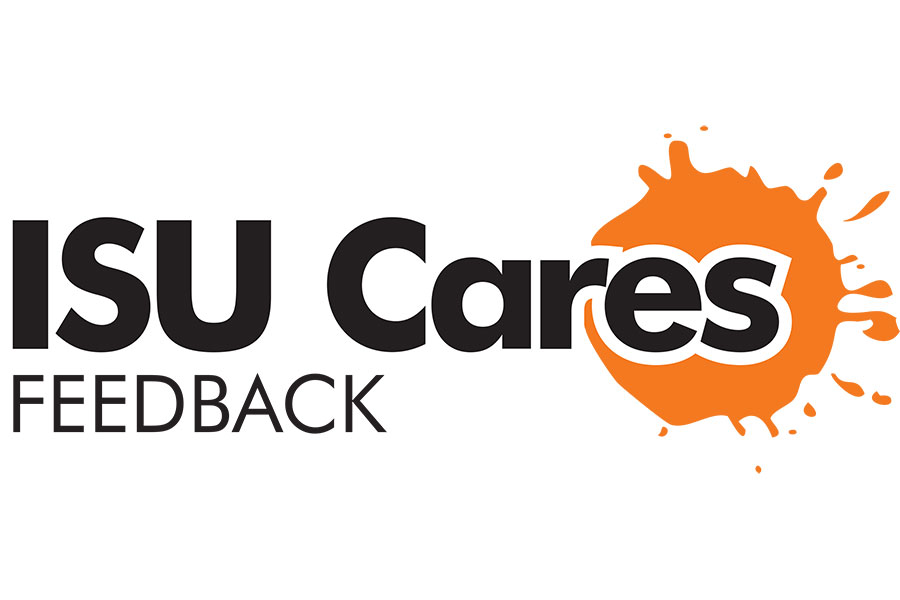 access our ISU Cares online feedback form.
see a list of websites to access the online survey and to see where the survey boxes are located in Meridian, Idaho Falls, and Pocatello.
---
We would like to thank ISU Credit Union for their continued support of our ISU Cares Program! They provide us with $15 Visa cards each month to help us thank our monthly ISU Cares "Spot" award winners, support our ISU Cares Department of the Year awards, ISU Cares Division yearly awards, and our Employee of the Year awards!