ISU Cares Customer Service Program
ISU Cares is a feedback program regarding positive experiences with university employees and departments. We also welcome concerns about customer service, diversity and inclusion issues, or any other suggestions for improvement at Idaho State University.
We thank all of our ISU Cares Award Recipients for their excellent service!
2017 ISU Cares Awards Pictures
2017 ISU Cares Awards - Meridian pictures
Monthly winners
Ryan Karlson is an Administrative Assistant for Counseling and Testing and has been working at ISU for 4 1/2 months. He has taken some courses at ISU and hopes to eventually finish his degree. Ryan is being recognized for how well he deals with clients and testing candidates. He puts everyone at ease and handles everything so smoothly making the experience better for everyone. When he's not working he likes to hike, kayak, read, do yardwork, watch movies and spend time with his friends and family.
Jacque Baergen works for the Division of Health Sciences as a Pre-Health Academic Advisor. She has been an employee at ISU since 2004. Jacque is being commended for being a phenomenal advisor, she works tirelessy for her students. She is an excellent employee - knowlegeable, accessible, and a huge asset to ISU.
Jami Price started as an employee at ISU in 2011 and works as a Physician Assistant at the ISU Health Center. Jami is being recognized for being an exeptional healthcare provider. She listens to her patients and makes sure they feel like they are being taken care of. She is detailed and goes above and beyond the expectations of her patients.
Ben Mills is a Financial Technician for the Networking and Communications departemnt. He has worked at ISU for 5 years, he started out working at the Cashier's Office and then moved over to NetCom. He always worked as a student employee before taking on a full time job. Ben graduated with a Bachelors degree in International Studies at ISU. In his spare time he likes to work on car projects with family and friends. Classic muscle cars are his favorite.
Arian Cannon works in Information Technology Services as an Application Security Analyst, he has worked in this position for almost 2 years. He has also worked as a student employee as an ERP Intern, Student Asssistant, and Mail Carrier. Arian has an Associates in CNC machining. When he is not at work he likes to spend time with his children, play music in church, and keep on keeping on.
---
Idaho State University is committed to providing good service to all our customers, internally and externally. Since January 2009 we have awarded:
9 - $1000 ISU Cares Customer Service Provider of the Year awards
24 - $250 ISU Cares Customer Service Provider of the Year Runner-Up Awards
14 - $1000 ISU Cares Extraordinary Employee Award (formerly ISU Cares Manager Award)
12 - ISU Cares Department of the Year Award earning a Pizza and Pop Party
96 - $100 ISU Cares Division Awards
30 - $100 ISU Cares Semester Awards
628 - $15 ISU Cares monthly "Spot" Awards
6 - Bengal Boss Awards
4 - Bengal Boss Runner Up Awards
---
ISU Cares Customer Service Awards

view a list of all employees who have been recognized for their exemplary service since 2009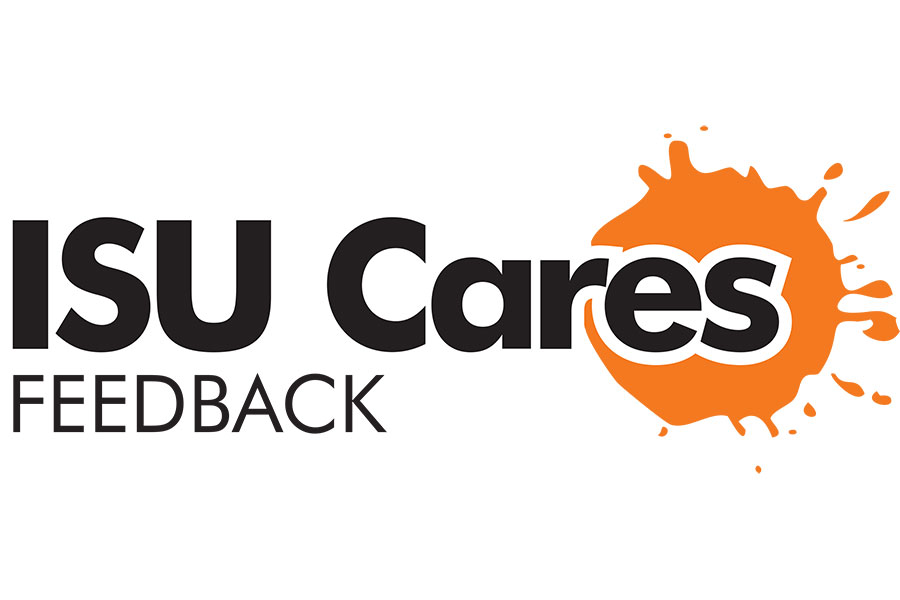 access our ISU Cares online feedback form.
see a list of websites to access the online survey and to see where the survey boxes are located in Meridian, Idaho Falls, and Pocatello.
---
We would like to thank ISU Credit Union for their continued support of our ISU Cares Program! They provide us with $15 Visa cards each month to help us thank our monthly ISU Cares "Spot" award winners, support our ISU Cares Department of the Year awards, ISU Cares Division yearly awards, and our Employee of the Year awards!