Spring 2023 Honors Faculty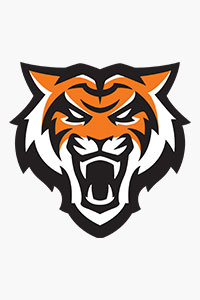 Tessa Anderson
Adjunct Faculty
PSYC 3341 - H1: Social Psychology

Master of Science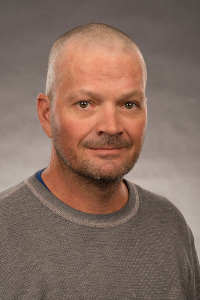 Ryan Babcock, M.F.A.
Associate Lecturer and Gallery Director - Art
ART 1100 - H9: Introduction to Art
MFA, Idaho State University (2003)
BFA, University of Idaho (1998)
Dave Bagley
Clinical Associate Professor of Accounting
MGT 2261 - H1: Legal Environment of Organizations

LL.M, (Tax) University of Florida
JD, University of Idaho
BA, Brigham Young University
Dave loves teaching and learning from his students. He joined the ISU College of Business in 2015 and teaches undergraduate and graduate courses in the Accounting and Management departments. Dave earned his LL.M (Tax) from the University of Florida, his JD from the University of Idaho, and his BA from Brigham Young University. His experience includes serving as a business and tax attorney and working at a bike shop.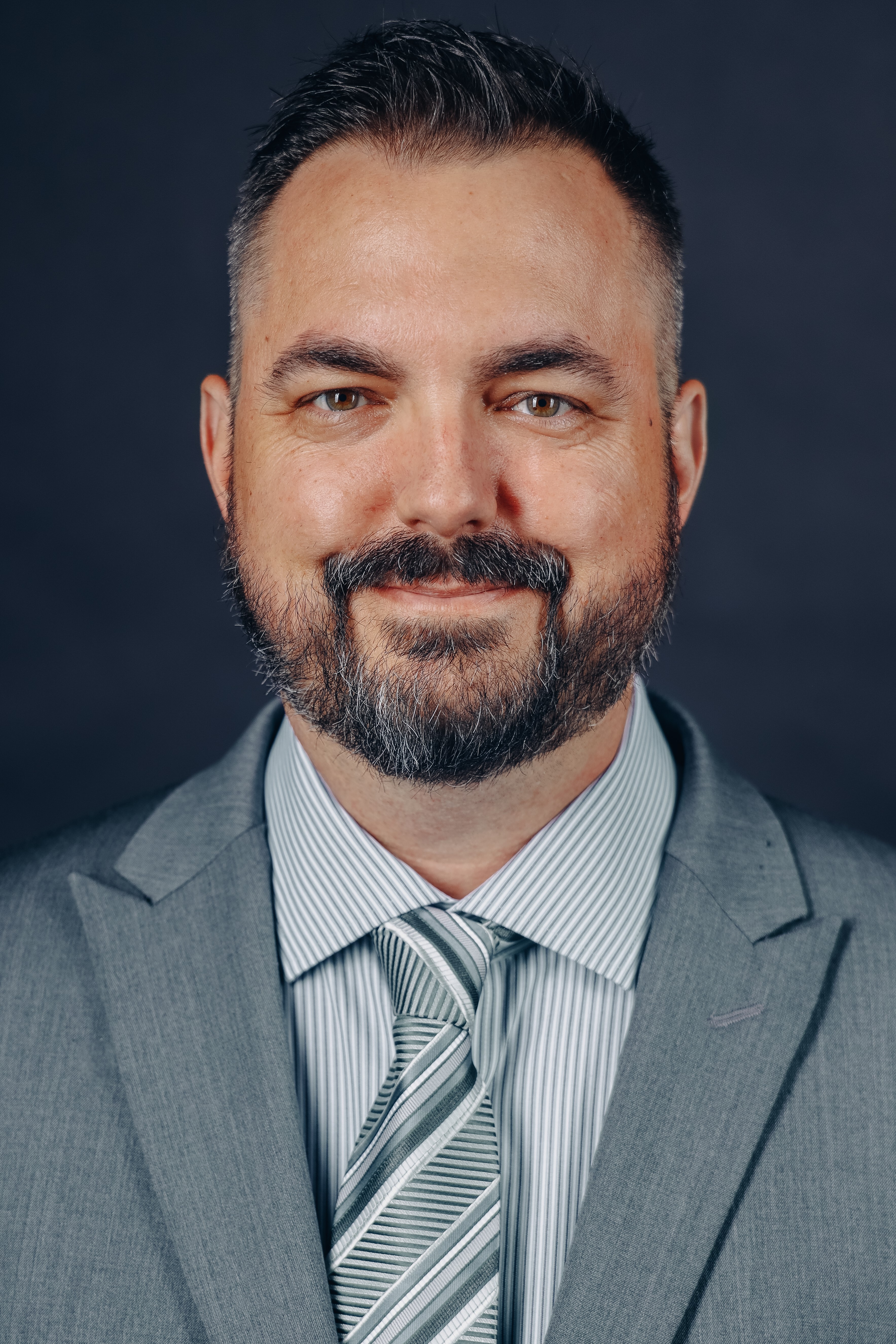 Dr. Lawrence Behmer
Assistant Professor, Experimental Psychology
PSYC 3303 - H1: Psychology Research Methods

BA (2008) University of Portland
MS (2010) Western Washington University
PhD (2014) Washington State University
Postdoc (2014-2017) Brooklyn College of CUNY
Research Interests: I use EEG and TMS, as well as big data tools such as Amazon Mechanical Turk and computational modeling to investigate important questions about how learning, memory, and cognitive control intersect with our ability to plan and execute complex motor behaviors, such as playing a musical instrument. Specifically, I am interested in the serial order problem (how we successfully plan and execute actions in the correct order), the underlying cognitive processes which allow us to understand another person's actions (associative sequence learning, mirror neurons), motor imagery, and the neural circuits involved skilled action sequencing. My research program is interdisciplinary, intersecting with computer science, cognitive psychology, and neuroscience, with distinct clinical and commercial applications for brain-computer interfaces (BCIs).
Dr. Alex Bolinger
Associate Professor - Management and Interim
MGT 4485 - H1: Collaborative Creativity

Ph.D. Univeristy of Utah
M.B.A. Idaho State University
Dr. Bolinger's research interests focus on groups and teams, negotiation, entrepreneurship, and employment in service professions. He is an advocate of active learning and student engagement with the community. He also created the "Make-a-Wish Challenge" at ISU and initiated an honors class where students work in teams to write a local history book that is published by Arcadia Publishing. Bolinger was voted by the Associated Students of ISU as the school's "Professor of the Year" for the 2015-2016 school year.
Dr. Carrie Bottenberg
Assistant Professor and Director of Geotechnologies - Geosciences
GEOL 4403 - H1: Principles of GIS
GEOL 4403L - H1: Principles of GIS Lab
Dr. Bottenberg's interests involve the disciplines of geology, remote sensing and GIS. Using InSAR techniques, she studies the movement of the Earth's crust to detect volcanic inflation and deflation. She also models tectonic plate motion in 3D visualization software to understand rifting environments. Specifically,she has worked in Afar, Ethiopia to study the kinematics of the African, Arabian and Somali plates. Other research interests include environmental geochemistry and the effects of heavy metals in streams and exploring past volcanic activity on the Snake River Plain in Idaho using remote sensing and field based studies.
Dr. Tyler Burch
Associate Professor of Management
MGT 3312 - H1: Individual & Organizational Behavior

Ph.D., University of Washington
MS, University of Washington
MAcc, Brigham Young University
BS, Brigham Young University
Dr. Burch's primary research interests include individual psychological withdrawal and embeddedness in and organization, the work-family interface, employee voice and pedagogical techniques. Dr. Burch is passionate about teaching courses related to organizational behavior, loves the outdoors, and is enamored with his wife Erin and their three children.
Chris Chatwin
Clinical Professor of Finance
FIN 1115 - H1: Personal Finance

BS, Idaho State University
BBA, Idaho State University
MBA, Idaho State University
Chris Chatwin teaches Financial Literacy related courses in areas of Personal Finance, Financial Concepts, Financial Applications, and Corporate Finance. His research interest is in behavioral finance, and financial decision making in both corporate and personal finance. Chris is the host of the Bengal Financial Literacy Podcast on KISU and helps to oversee the Financial Literacy Certificate offered through the College of Business. Prior to becoming a professor, Chris worked as a Financial Advisor and Paraplanner for a large wealth management firm as well as an Independent Business Consultant working as a contract CFO for small businesses and high net worth individuals. He originally returned to the University as an adjunct professor as a way to give back to the institution that he loves. He is happy to now be a full-time member of the faculty and is grateful to ISU and what it has provided to him in his career and for the opportunity to pass that on to others. Chris is currently completing his Doctorate Degree through the University of Florida.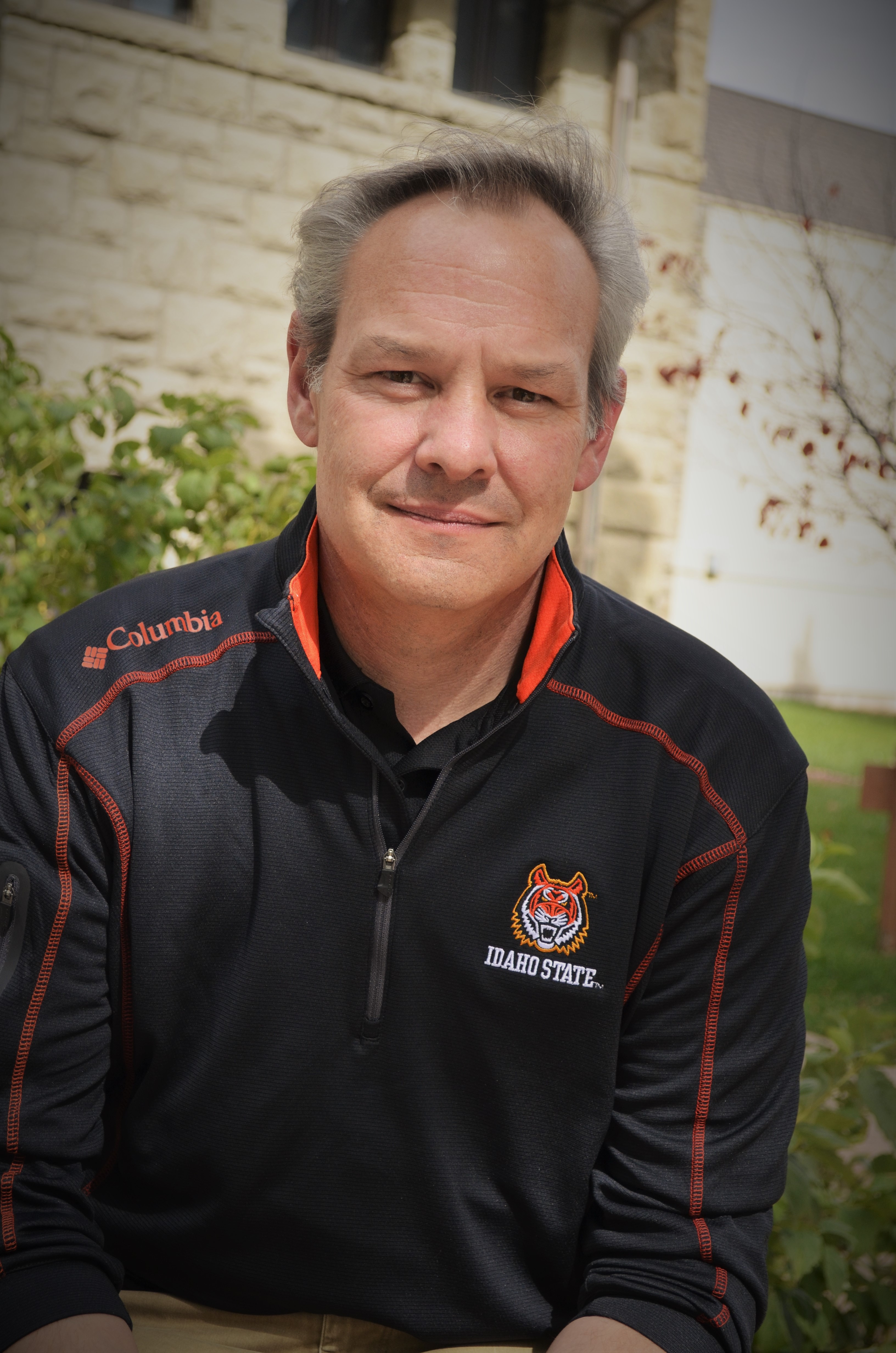 Andy Christensen
Associate Lecturer - Communication, Media, and Persuasion and Assistant Director ISU Bengal Debate
COMM 1101 - H1: Fundamentals of Oral Communication
M.A. Communication, Idaho State University
Professor Christensen is recovering from over two decades in captivity as senior management for one of the nation's top resorts, after which he sought to pursue his lifelong dream of teaching at the university level [he simply doesn't have the patience, or vocabulary, to work in a pre-collegiate setting]. As a member of the Bengal Faculty, he brings to the classroom a background of leadership, team building, passion, straight talk, and humor. Christensen values the desire to learn as well as to teach, and celebrates the notion that there really must be a better hobby than political criticism.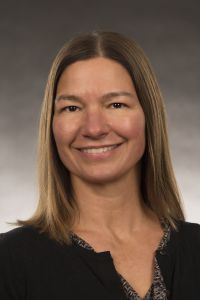 Tera Cole
Associate Lecturer - English
HONS 3391 - 01: Honors Seminar "American Social Justice"
M.A. English, Idaho State University, 2010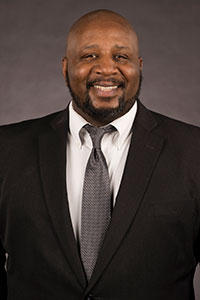 Henry Evans
Adjunct Faculty
SOC 2248 - H1: Critical Analysis of Social Diversity

Associate Director
Office of Equity and Inclusion
Dr. John Fitzpatrick
Associate Professor and Department Chair - Sports Science and Physical Education
HPSS 3322 - H1: Introduction to Sport Psychology
PhD Physical Education and Exercise Science - Michigan State University (1998).
Emphasis in Sport and Exercise Psychology and sub-disciplines in Motor Development and Research Methods and Design. California State University, Northridge
Masters of Arts degree in Kinesiology, June 1991. Emphasis in Sport Psychology. University of California, Santa Barbara–Bachelor of Arts in Experimental Psychology and a Minor in Coaching, June 1981.
Certified Instructor in Program for Athletic Coaches' Education.
Dr. Karl Geisler
Associate Professor of Economics
ECON 2201 - H1: Principles of Macroeconomics

Ph.D., University of Nevada- Reno
BA (Econ/Math & French), Western Washington University
Dr. Karl Geisler received his Ph.D. from the University of Nevada, Reno. As a regional economist his research primarily examines how economic activities spillover between jurisdictions, such as how casinos impact employment in host and adjacent counties. In his free time he enjoys many outdoor activities, particularly whitewater rafting and skiing.
Dr. Darci Graves
Gender and Sexuality Studies Program Director/Assistant Professor of Social Work
SOC 2201 - H1: Introduction to Gender & Sexuality Studies

MSW - Boise State University, 2011
Ph.D. in Cultural Studies and Social Thought in Education - Washington State University, 2019
Specialties: Anti-Poverty Social Work Practice, Social Policies on Poverty and Homelessness, U.S. Gun Culture, Qualitative and Arts-Informed Research Methods
Dr. Steven Hall
Clinical Assistant Professor - Student Success Center
HONS 3393 - H1: Introduction to Honors Thesis
HONS 4493 - H1: Honors Senior Thesis or Project
Ph.D. English, Idaho State University
Phillip Homan
Instruction Librarian
HONS 3391 - 01: Honors Seminar "Look it Up! How Librarians Know Everything"

Professor
Subject: Economics
Dr. Shane Hunt
Dean & Michael C. Ruettgers Professor of Marketing
MKTG 3310 - H1: Introduction to Marketing

Ph.D. - Oklahoma State University
MBA - University of Oklahoma
BBA - University of Oklahoma
Dr. Hunt's research interests include professional selling and sales management, logistics and marketing education. Dr. Hunt is the recipient of the 2010 National Inspire Integrity Award from the National Society of Collegiate Scholars, the 2010 Lt. Col. Barney Smith Award as Professor of the Year and the 2015 Honors Professor of the Year at Arkansas State University, and the 2019 National Teaching Innovation Award from the Association of Collegiate Marketing Educators. His research has appeared in The Journal of Personal Selling and Sales Management, The Journal of Business Logistics and he has been invited to present to numerous organizations including the American Marketing Association and the National Conference in Sales Management. After completing his MBA at the University of Oklahoma, Shane went to work for a Fortune 500 company in Tulsa, OK and spent eight years working as a pricing analyst, product manager, and business development manager overseeing numerous Mergers and Acquisitions initiatives before completing his Ph.D. at Oklahoma State University.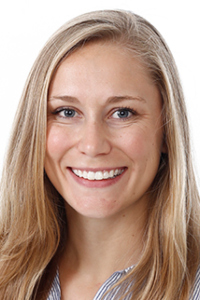 Dr. Courtney Jenkins
Assistant Professor - Chemistry
CHEM 1111 - H1: General Chemistry I
CHEM 1111L - H1: General Chemistry I Lab
Ph.D. Biochemistry, Purdue University
Research area: Sulfur-based Polymer Chemistry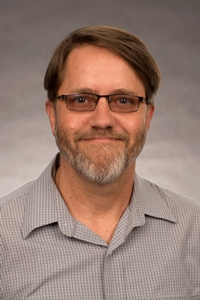 Dr. Alan Johnson
Professor of English and Fullbright Program Advisor
HONS 1101 - 02: Honors Humanities I
PhD English, University of California - Riverside (1998)
Dr. Johnson's expertise is in postcolonial literature and theory, with an emphasis on India, his birthplace. JHe teaches a variety of other courses besides his specialty, such as postcolonial ecocriticism, the novel, major figures (Rushdie, Naipaul), Hindi (or Bollywood) film, literary theory, comparative literature, writing about literature, religion and literature, honors humanities, and first year writing. In 2010 he was a Fulbright-Nehru lecturer in India, focusing on globalization and the place of literature, and traveled throughout India for research, conferences, and talks. His current project is an interdisciplinary study of depictions of forests in Indian literature (mostly in English, some in translation). His interdisciplinary interests have taken him to conferences and talks in the U.S. (such as ASLE and RMMLA), India, Sri Lanka, Singapore, England, France, and Canada, as well as, most recently, two literary festivals in India (Bengaluru and Hyderabad).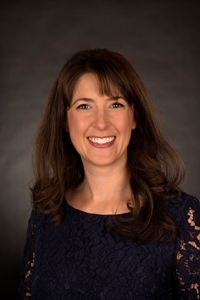 Dr. Shannon Kobs Nawotniak
Associate Professor - Geosciences and University Honors Program Director
GEOL 1100 - H1: The Dynamic Earth
HONS 3393 - 01: Introduction to Honors Thesis
HONS 4493 - 01, 02 and 03: Honors Senior Thesis or Project
PhD Geosciences, State University of New York at Buffalo
Research interests: physical volcanology, computational fluid dynamics, high performance computing
Dr. Kobs Nawotniak investigates the connection between process and produce in volcanic eruptions, ranging in scale from the origins and underpinnings of monogenetic volcanic fields through eddy-scale mixing in eruption columns. She is currently Geology Co-Lead on the NASA FINESSE project and Deputy PI on the NASA BASALT project, both of which use terrestrial lavas to investigate planetary volcanoes.
Dr. Dawn Konicek
Clinical Associate Professor of Accounting
ACCT 3331 - H1: Principles of Taxation

Ph.D., Northcentral University
MBA, University of Wisconsin Whitewater
BBA, University of Wisconsin of Whitewater
After pursuing her accounting degree, Dawn graduated cum-laude and began working for Ernst & Young. Her experiences with accounting firms ranges from fortune 500 companies to small mom and pop shops. She began her Master of Business Administration while working as a senior manager at a mid-sized accounting firm. Once she completed her masters she had about 14 years of experience in public accounting. She then began her teaching career at a community college in Janesville, Wisconsin. Dawn moved to ISU because she wanted to teach students to become CPA's as opposed to bookkeepers.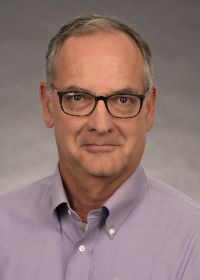 Dr. Paul Link
Professor Emeritus - Geosciences
GEOL 4471 - H1: History of Geography of Idaho
PhD Geology, University of California - Santa Barbara
Research interests include: Geology of Idaho, Belt Supergroup, Windermere Supergroup; Neogene stratigraphy on the Snake River Plain; Stratigraphy and basin analysis. Former field camp director for "Lost River Field Station" in Mackay, Idaho.
Dr. Mark McBeth
Professor - Political Science and Director - MPA Program
POLS 1102 - H1: Introduction to Political Critical Thinking

D.A. Political Science, Idaho State University
Dr. McBeth has been on faculty in the Department of Political Science since January, 1995. His research focuses on public policy and environmental policy.
In 2011 and 2015, he was recognized as an "Outstanding Researcher" at Idaho State University. In 2005, he was named "Distinguished Teacher" at ISU. He was named a "Master Teacher" in 2001.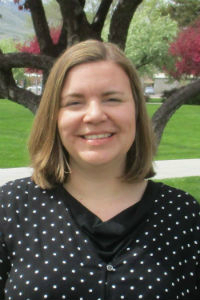 Dr. Jennifer McDonald
Assistant Lecturer, Experimental Psychology
PSYC 1101 - H1: Introduction to Psychology

B.A. (2011) California State University Channel Islands
M.S. (2014) Idaho State University
Ph.D. (2018) Idaho State University
Research Interests: Accurate Interpersonal Perception of Values, Mindfulness, and Positive Psychology
John Ney
Assistant Dean, Director of Professional Development, Assistant Professor of Marketing
MKTG 3310 - H1: Professional Development & Personal Branding

MKTG 4405 - H1: Personal Selling & Sales Force Management
MA, Gonzaga University
BS, University of Idaho
John served as the Senior Manager of Customer Operations and Marketing for a local start-up cell phone company, Syringa WIreless LLC from 2007-2012. He has been the Vice President of Customer Operations at Project Mutual telephone (PMT) in Rupert, Burley and Twin Falls. Prior to that he worked for GTE/Verizon for eight years in Everett, WA; Dallas, TX and St. Louis, MO. John also does private consulting work in the areas of marketing and management. He is a fourth generation Idahoan.
Dr. Leslie Nickerson
Assistant Professor
CHEM 3301 - H2: Organic Chemistry I

CHEM 3301L - H1 Organic Chemistry I Lab
B.S. Chemistry, University of Idaho (2014)
PhD. Chemistry, University of California (2019)
Dr. Brandon Peecook
Assistant Professor - Biology and Assistant Curator Vertebrate Paleontology - Idaho Museum of Natural History
HONS 3391 - 05: Honors Seminar "Mass Extinctions"

2016, PhD: University of Washington, Seattle
2009, BS: University of Michigan, Ann Arbor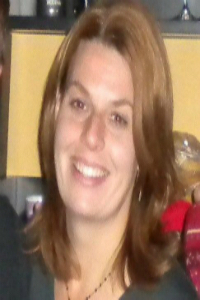 Dr. Erin Rasmussen
Professor, Experimental Psychology
PSYC 4445 - H1: Learning and Behavior

B.S. (1994), Utah State University;
M.S. (1999) and Ph.D. (2001), Auburn University.
Research Interests: Dr. Rasmussen's research interests are broadly in the area of behavioral economics and behavioral pharmacology. Specifically, she has two laboratories (animal and human) that are dedicated to examining behavioral economic and neural correlates of behaviors and decision-making involved in obesity. Her animal work is centered around how dopaminergic, endocannainoid, and opioid neurotransmitter systems affect the value of food reinforcement in diet-induced and genetic rodent models of obesity. Her human work focuses on behavioral economic factors that influence food-based decision-making related to obesity. She recently was awarded a three-year research grant from the National Institutes of Health to investigate the relations among food insecurity, obesity, and food impulsivity.
Jenifer Reader
Clinical Assistant Professor - Dietetics
NTD 2239 - H1: Nutrition

MHE, RDN, LD who has been an ISU adjunct professor since 2014, joined the Dietetics Programs as a full-time clinical assistant professor.
Sarah Robey
Assistant Professor and Director of Undergraduate Studies - Twentieth-Century U.S. History; History of Science and Technology; History of Energy
HIST 2291 - H1: Introduction to Research

Ph.D. Temple University
Research Interests: History of nuclear science and technology; history of energy; history of the Cold War; citizenship; 20th-century American cultural history; civil defense, disasters, and emergency management.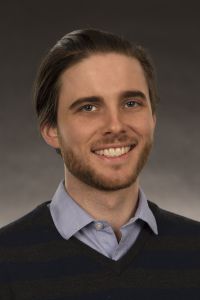 Dr. Evan Rodriguez
Assistant Professor of Philosophy
PHIL 2260 - H2: Philosopy of Life and Death

PhD, Philosophy and Classics (2016), Yale University
BA, Philosophy and Classical Culture & Society (2008), Haverford College
I received my PhD from Yale's Philosophy and Classics program in 2016, after first falling in love with both subjects in the liberal arts context at Haverford College. My work uses philosophical and philological tools to help us understand ancient texts, to put them in conversation with modern problems, and to put us in conversation with each other.
Dr. Denise Tambasco
Director - TRIO McNair Scholars Program
HONS 4493 - H2: Honors Senior Thesis or Project
PhD Educational Leadership, University of California - Davis (2017)
Dr. Tambasco is a native of California, a first generation college student, and a McNair alum. She holds a Bachelor of Science degree in Biology from Chaminade University of Honolulu, with a minor in English Literature which she earned during her year abroad at University of Essex, England. After graduating, Denise worked at NYU School of Medicine in the microbiology department as a research technician. During her time at NYU, Denise discovered that she was passionate about education and decided to change career paths. Denise earned her Master's degree in Education, and a secondary teaching credential in Science from National University. After teaching middle school math and science, Denise joined a non-profit youth development program where she served as the Program Director. Her work in this comprehensive program was designed around helping youth envision goals for their future — whether that was college, vocational school or another path — and then work toward those goals within a structured support network. In 2017, Denise earned her Doctorate in Educational Leadership at University of California, Davis. Denise's educational philosophy is student-centered and strength-based.Denise is also a photography instructor, loves to travel, and sing.
Dr. Jeremy Thomas
Department Chair/Associate Professor of Sociology
SOC 1101 - H1: Introduction to Sociology

Ph.D., Purdue University, 2012
M.S., Purdue University, 2007
M.Div., Asbury Theological Seminary, 2002
Specialties: Religion, Sexuality, Deviance, The Body
Lewis Thomas, M.A.
Senior Lecturer - Anthropology
ANTH 2237 - H1: People and Cultures of the World
M.A. Anthropology, University of Illinois at Urbana-Champaign
Thomas has carried out extensive research in Burma (Myanmar) since 1996. Doctoral research was funded by the Wenner-Gren Foundation and the University of Illinois, and focused on the development of tourism in Burma (Myanmar) and related processes of social change. Other research interests include globalization, post-colonial theory, and the anthropology of Mormonism.
Josh Thompson
Clinical Assistant Professor
HCA 4475 - H1: Health Law & Bioethics

MGT 1101 - H1: Introduction to Business
Joshua Thompson is a Graduate of Idaho State University, where he received an MPA emphasizing in Health Care Administration. He is also a graduate of the Villanova Six Sigma Healthcare Program. He has worked as a CEO and Administrator of an acute care psychiatric hospital as well as an Administrator of a multiple Nursing Homes. He is in his 3rd term as Chairman for the Idaho Board of Examiners of Nursing Home Administrators. He began teaching at ISU in 2015 as an Adjunct Professor and was hired on full-time as a Visiting Professor in August of 2017.
Dr. Matthew VanWinkle
Associate Professor - English
HONS 1101 - 01: Honors Humanities I
Ph.D. English, Boson College
ISU Master Teacher Award, 2020
As his long elegy for his friend Hallam draws to a close, Tennyson reflects both on his strengthening appreciation for their altered bond, and on the limits of that appreciation: "Strange friend, past, present, and to be; / Loved deeplier, darklier understood." These lines read vividly, poignantly, in themselves; they also speak to something daunting but vital about working on literature from an increasingly distant historical moment. In pursuing my work on nineteenth-century British poems and fictions, I often feel my admiration of them deepen, feel that I am coming to know something of them that an initial glance cannot fully recognize or appreciate. At the same time, however, I feel that this understanding remains at least partially in the shadows, and that to acknowledge the incompleteness of even the most acute insight is to pay an indispensable respect to a difference I might otherwise be tempted to remake into a resemblance.
Tennyson's evocative lines also provide a model for how I have recently begun thinking about neo-Victorian fictions: late twentieth and early twenty-first century narratives set in the Victorian era, exploring a kind of self-reflexive historicity involved in the construction or reconstruction the Victorian past. Do we imagine the Victorians imagining the past in the same ways that we imagine them as the past? Or have the dynamics of historical recollection changed between their era and ours? One strand of my recent work considers the implications of both the points of contact and points of departure that the answers to these interrelated questions might provide.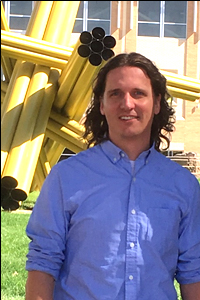 Matt Wilson
Clinical Assistant Professor - College of Technology
TGE 1257 - H1: Applied Ethics in Technology
Instructor, ISU College of Technology General Education – 4 years
Online Adjunct Instructor, College of Southern Idaho – 1 year
Instructor & GTA, Northern Arizona University – 3 years
Writing tutor, various institutions – 5 years
Low-skilled positions to pay rent after earning a degree in the arts! – 4 years
Dr. Maria Wong
Professor, Experimental Psychology
PSYC 2225 - H1: Child Development

B.S.S. (1983), Chinese University of Hong Kong
M.A. (1985), University of North Carolina at Chapel Hill
Ph.D. (1993), University of Chicago
Postdoctoral fellow, Institute for Social Research (1995-1997) and Addiction Research Center (1998), University of Michigan
Research Interests: My research interests focus on understanding risk and protective factors of important developmental outcomes, including substance use, suicidal behavior and resilience (the ability to do well in spite of adversity). My recent projects examine the effects of sleep and self-regulation (regulation of affect, behavioral, and cognitive processes) on physical and mental health.
Dr. Xiaoxia "Jessica" Xie
Assistant Professor - Mathematics
HONS 3391 - 04: Honors Seminar "The Pandemic in Math"

Ph.D. Mathematics, Auburn University, 2014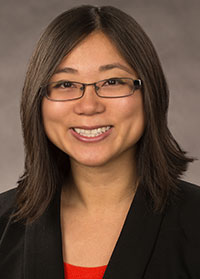 Dr. Xiaomeng "Mona" Xu
Associate Professor, Experimental Psychology - Director of Experimental Training
PSYC 2205 - H1: Human Sexuality

B.A. (2005) New York University
M.A. (2007) and Ph.D. (2011) Stony Brook University
Postdoctoral Training (2011-2013) Alpert Medical School, Brown University and the Miriam Hospital
Research Interests: Dr. Xu's research focuses on close relationships (especially romantic relationships), behavioral health (e.g. physical activity/sedentary behavior), and teaching/mentoring.