Fall 2021 Honors Faculty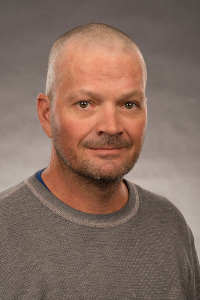 Ryan Babcock, M.F.A.
Associate Lecturer and Gallery Director - Art
ART 1100 - H9: Introduction to Art
Dr. Alex Bolinger
Associate Professor - Management and Interim University Honors Program Director
HONS 3391 - 03: Honors Seminar "Shark Tank"
Ph.D. Univeristy of Utah
M.B.A. Idaho State University
Dr. Bolinger's research interests focus on groups and teams, negotiation, entrepreneurship, and employment in service professions. He is an advocate of active learning and student engagement with the community. He also created the "Make-a-Wish Challenge" at ISU and initiated an honors class where students work in teams to write a local history book that is published by Arcadia Publishing. Bolinger was voted by the Associated Students of ISU as the school's "Professor of the Year" for the 2015-2016 school year.
Dr. Carrie Bottenberg
Assistant Professor and Director of Geotechnologies - Geosciences

GEOL 4403 - H1 and GEO 4403L - H1: Principles of GIS and Principles of GIS Lab
Dr. Bottenberg's interests involve the disciplines of geology, remote sensing and GIS. Using InSAR techniques, she studies the movement of the Earth's crust to detect volcanic inflation and deflation. She also models tectonic plate motion in 3D visualization software to understand rifting environments. Specifically,she has worked in Afar, Ethiopia to study the kinematics of the African, Arabian and Somali plates. Other research interests include environmental geochemistry and the effects of heavy metals in streams and exploring past volcanic activity on the Snake River Plain in Idaho using remote sensing and field based studies.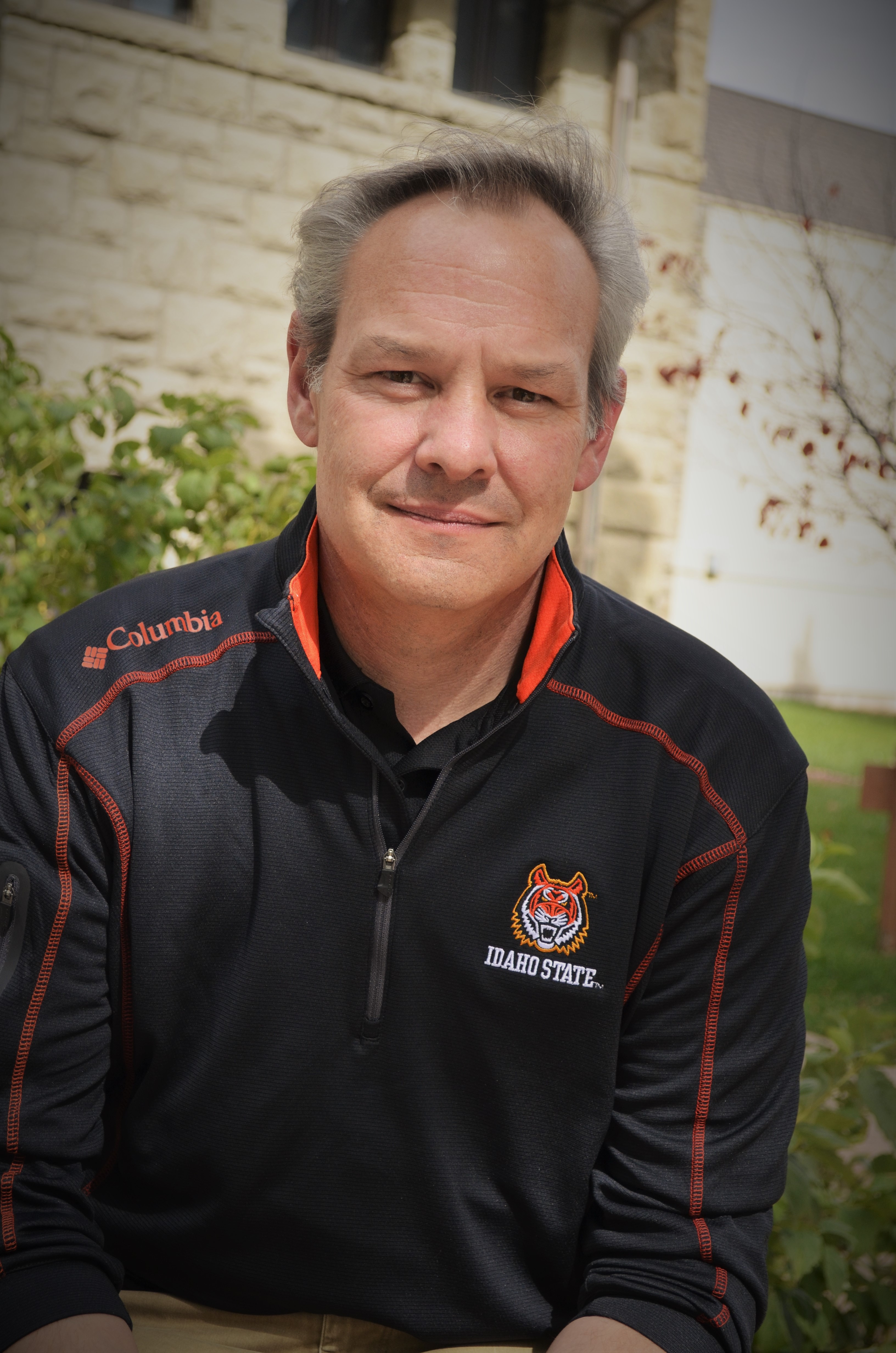 Andy Christensen
Associate Lecturer - Communication, Media, and Persuasion and Assistant Director ISU Bengal Debate
COMM 1101 - H1: Fundamentals of Oral Communication
M.A. Communication, Idaho State University
Professor Christensen is recovering from over two decades in captivity as senior management for one of the nation's top resorts, after which he sought to pursue his lifelong dream of teaching at the university level [he simply doesn't have the patience, or vocabulary, to work in a pre-collegiate setting]. As a member of the Bengal Faculty, he brings to the classroom a background of leadership, team building, passion, straight talk, and humor. Christensen values the desire to learn as well as to teach, and celebrates the notion that there really must be a better hobby than political criticism.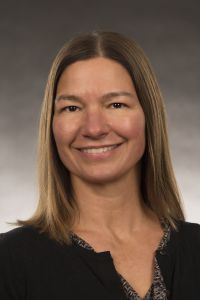 Tera Cole
Associate Lecturer - English
HONS 3391 - 01: Honors Seminar "American Social Justice Movements"
M.A. English, Idaho State University, 2010
Dr. John Fitzpatrick
Associate Professor and Department Chair - Sports Science and Physical Education

HPSS 3322 - H1: Introduction to Sport Psychology
PhD Physical Education and Exercise Science - Michigan State University (1998).
Emphasis in Sport and Exercise Psychology and sub-disciplines in Motor Development and Research Methods and Design. California State University, Northridge
Masters of Arts degree in Kinesiology, June 1991. Emphasis in Sport Psychology. University of California, Santa Barbara–Bachelor of Arts in Experimental Psychology and a Minor in Coaching, June 1981.
Certified Instructor in Program for Athletic Coaches' Education.
Dr. Steven Hall
Clinical Assistant Professor - Student Success Center

HONS 3393 - H1: Introduction to Honors Thesis
HONS 4493 - H1: Honors Senior Thesis or Project
Ph.D. English, Idaho State University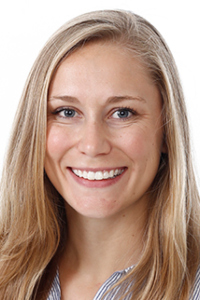 Dr. Courtney Jenkins
Assistant Professor - Chemistry
CHEM 1111L - H2: General Chemistry I Lab
Ph.D. Biochemistry, Purdue University
Research area: Sulfur-based Polymer Chemistry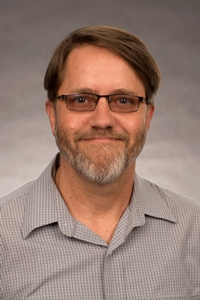 Dr. Alan Johnson
Professor of English and Fullbright Program Advisor
HONS 1101 - Honors Humanities I
PhD English, University of California - Riverside (1998)
Dr. Johnson's expertise is in postcolonial literature and theory, with an emphasis on India, his birthplace. JHe teaches a variety of other courses besides his specialty, such as postcolonial ecocriticism, the novel, major figures (Rushdie, Naipaul), Hindi (or Bollywood) film, literary theory, comparative literature, writing about literature, religion and literature, honors humanities, and first year writing. In 2010 he was a Fulbright-Nehru lecturer in India, focusing on globalization and the place of literature, and traveled throughout India for research, conferences, and talks. His current project is an interdisciplinary study of depictions of forests in Indian literature (mostly in English, some in translation). His interdisciplinary interests have taken him to conferences and talks in the U.S. (such as ASLE and RMMLA), India, Sri Lanka, Singapore, England, France, and Canada, as well as, most recently, two literary festivals in India (Bengaluru and Hyderabad).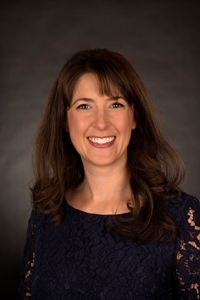 Dr. Shannon Kobs Nawotniak
Associate Professor - Geosciences and University Honors Program Director

GEOL1100 - H2: The Dynamic Earth
HONS 3391 - 04: Honors Seminar - Volcanoes of Idaho
HONS 3393 - H1: Introduction to Honors Thesis
HONS 4493 - H1, H2 and H3: Honors Thesis Seminar


PhD Geosciences, State University of New York at Buffalo
Research interests: physical volcanology, computational fluid dynamics, high performance computing
Dr. Kobs Nawotniak investigates the connection between process and produce in volcanic eruptions, ranging in scale from the origins and underpinnings of monogenetic volcanic fields through eddy-scale mixing in eruption columns. She is currently Geology Co-Lead on the NASA FINESSE project and Deputy PI on the NASA BASALT project, both of which use terrestrial lavas to investigate planetary volcanoes.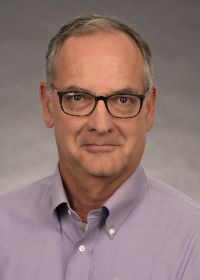 Dr. Paul Link
Professor Emeritus - Geosciences
GEOL 4471 - H1: History of Geography of Idaho
PhD Geology, University of California - Santa Barbara
Research interests include: Geology of Idaho, Belt Supergroup, Windermere Supergroup; Neogene stratigraphy on the Snake River Plain; Stratigraphy and basin analysis. Former field camp director for "Lost River Field Station" in Mackay, Idaho.
Dr. Mark McBeth
Professor - Political Science and Director - MPA Program
POLS 2202 - H1: Introduction to Politics
D.A. Political Science, Idaho State University
Dr. McBeth has been on faculty in the Department of Political Science since January, 1995. His research focuses on public policy and environmental policy.
In 2011 and 2015, he was recognized as an "Outstanding Researcher" at Idaho State University. In 2005, he was named "Distinguished Teacher" at ISU. He was named a "Master Teacher" in 2001.
Dr. Brandon Peecook
Assistant Professor - Biology and Assistant Curator Vertebrate Paleontology - Idaho Museum of Natural History
HONS 3391 - 02: Honors Seminar "Mass Extinctions & the Future of Life on Earth"

2016, PhD: University of Washington, Seattle
2009, BS: University of Michigan, Ann Arbor
Dr. Denise Tambasco
Director - TRIO McNair Scholars Program

HONS 4493 - H2: Honors Senior Thesis or Project
PhD Educational Leadership, University of California - Davis (2017)
Dr. Tambasco is a native of California, a first generation college student, and a McNair alum. She holds a Bachelor of Science degree in Biology from Chaminade University of Honolulu, with a minor in English Literature which she earned during her year abroad at University of Essex, England. After graduating, Denise worked at NYU School of Medicine in the microbiology department as a research technician. During her time at NYU, Denise discovered that she was passionate about education and decided to change career paths. Denise earned her Master's degree in Education, and a secondary teaching credential in Science from National University. After teaching middle school math and science, Denise joined a non-profit youth development program where she served as the Program Director. Her work in this comprehensive program was designed around helping youth envision goals for their future — whether that was college, vocational school or another path — and then work toward those goals within a structured support network. In 2017, Denise earned her Doctorate in Educational Leadership at University of California, Davis. Denise's educational philosophy is student-centered and strength-based.Denise is also a photography instructor, loves to travel, and sing.
Lewis Thomas, M.A.
Senior Lecturer - Anthropology
ANTH 2237 - H1: People and Cultures of the World
M.A. Anthropology, University of Illinois at Urbana-Champaign
Thomas has carried out extensive research in Burma (Myanmar) since 1996. Doctoral research was funded by the Wenner-Gren Foundation and the University of Illinois, and focused on the development of tourism in Burma (Myanmar) and related processes of social change. Other research interests include globalization, post-colonial theory, and the anthropology of Mormonism.
Dr. Matthew VanWinkle
Associate Professor - English
HONS 1101 - 01, 02: Honors Humanities I
Ph.D. English, Boson College
ISU Master Teacher Award, 2020
As his long elegy for his friend Hallam draws to a close, Tennyson reflects both on his strengthening appreciation for their altered bond, and on the limits of that appreciation: "Strange friend, past, present, and to be; / Loved deeplier, darklier understood." These lines read vividly, poignantly, in themselves; they also speak to something daunting but vital about working on literature from an increasingly distant historical moment. In pursuing my work on nineteenth-century British poems and fictions, I often feel my admiration of them deepen, feel that I am coming to know something of them that an initial glance cannot fully recognize or appreciate. At the same time, however, I feel that this understanding remains at least partially in the shadows, and that to acknowledge the incompleteness of even the most acute insight is to pay an indispensable respect to a difference I might otherwise be tempted to remake into a resemblance.
Tennyson's evocative lines also provide a model for how I have recently begun thinking about neo-Victorian fictions: late twentieth and early twenty-first century narratives set in the Victorian era, exploring a kind of self-reflexive historicity involved in the construction or reconstruction the Victorian past. Do we imagine the Victorians imagining the past in the same ways that we imagine them as the past? Or have the dynamics of historical recollection changed between their era and ours? One strand of my recent work considers the implications of both the points of contact and points of departure that the answers to these interrelated questions might provide.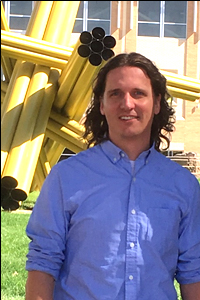 Matt Wilson
Clinical Assistant Professor - College of Technology
TGE 1257 - H1: Applied Ethics in Technology
Dr. Xiaoxia "Jessica" Xie
Assistant Professor - Mathematics
HONS 3391 - 04: Honors Seminar "By the Numbers: The Pandemic in Math"

Ph.D. Mathematics, Auburn University, 2014