The History Club - Phi Alpha Theta
History Club
Any current ISU student with an interest in history is welcome to join History Club! Just send an email to Dr. Lauren MacDonald at laurenmacdonald@isu.edu with your Bengal ID, and you will be added to the membership list!
History Club runs in tandem with the local ISU chapter of Phi Alpha Theta; for information on joining Phi Alpha Theta, see below!
Phi Alpha Theta
Phi Alpha Theta, the national History honor society, recognizes students for their academic achievements and organizes a variety of programs that extend the study of history outside the classroom. In recent years, student members of ISU's Chi Rho chapter of PAT have sponsored a variety of activities including public lectures by nationally known historians, field trips to historic sites, movie nights, presentations by alumni on career options in history, and several book sales. Each year the chapter sponsors members to present their research papers at the Phi Alpha Theta Pacific Northwest Regional Conference, the nation's largest student history conference.
History of Phi Alpha Theta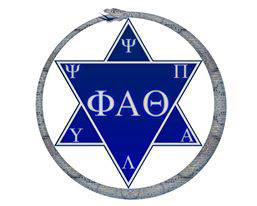 Phi Alpha Theta -- the National Honor Society in History -- was established at the University of Arkansas in 1921. Our local chapter -- Chi Rho -- was chartered in 1976.
Phi Alpha Theta seeks to promote the study of history by encouraging research and publication, good teaching, and an exchange of ideas among faculty and students. The Society has a biennial national meeting, publishes a journal, The Historian, and sponsors annual regional conferences.
Students are encouraged to join Phi Alpha Theta and to submit a paper for consideration to present at the spring conference. Participation is an excellent opportunity for a variety of career choices, and it's great fun! Phi Alpha Theta also offers professional experience, career development, scholarships, and awards.
Membership
Member in the society is open to students who:
have completed 12 credits in history;
have a 3.1 g.p.a. in history classes;
have a 3.0 g.p.a. overall;
rank in the top 35 percent of their class.
Applications with payment are due by October 1 for fall semester and April 1 for spring semester. The fee is $55, and provides a lifetime membership and a one-year subscription to The Historian. There is no application form. Simply send an e-mail to Dr. Lauren MacDonald (laurenmacdonald@isu.edu).
What If I Don't Qualify for Membership?
Phi Alpha Theta is an inclusive group. Students who don't qualify for official membership are welcome to attend and are warmly invited to participate in PAT events and activities.
Officers
Officers for PAT are elected from the student membership each fall. We encourage all members to considering running for a position, which can help to develop leadership skills. For a list of current officers, please contact the History Department.
For information on the local chapter, please contact the History Department. If you are interested in learning more about the society in general please contact: National Office of Phi Alpha Theta.