ISU HEADLINES
News items from ISU Marketing and Communications
---
Ten Idaho State University alumni honored with 2016 Professional Achievement Awards
April, 21, 2016
POCATELLO – Ten Idaho State University alumni will be honored with ISU Professional Achievement Awards at ISU Commencement exercises on Saturday, May 7, in Holt Arena.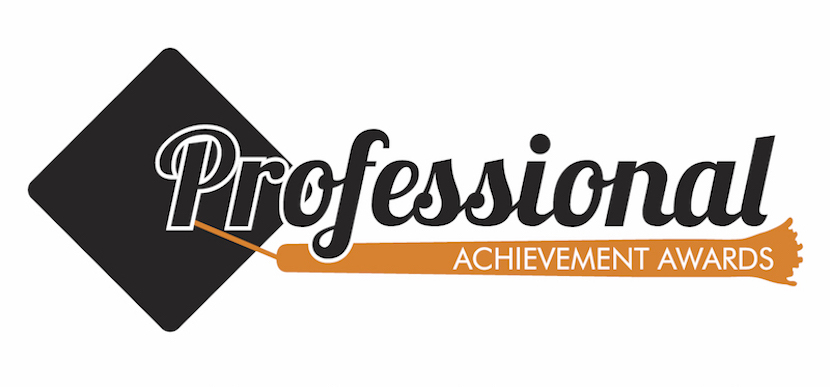 Professional Achievement Award recipients are alumni who have made important contributions to their careers or profession, to the social, political or economic well being of the world around them and have shown continued community and civic involvement in addition to their association with and contributions to ISU. Individuals selected for these prestigious awards have been out of school at least 10 years and have excelled in their chosen field, attaining significant success and accomplishments.
Professional Achievement Award recipients for 2016 are:
Diane Bilyeu, from Pocatello, College of Arts and Letters – Humanities; Susan M. Bistline, Boise, College of Health Sciences – Dental Hygiene; Kory Brown, Puyallup, Washington, College of Business; Jeffrey Geslin, Houston, Texas, College of Science and Engineering–Engineering; J. Mitchell Greer, Pocatello, College of Science and Engineering– Engineering; Judge Samuel A. Hoagland, Boise, College of Pharmacy; Mary Ellen Kelly, North Platte, Nebraska, School of Nursing; Dani Moffit, Pocatello, College of Education– Sports Science and Physical Education; Thomas L. Purce, Olympia, Washington, College of Arts and Letters – Social and Behavioral Science; John Ritchie, Sherwood, Oregon, College of Technology – Electronic Technologies.
Biographies of the winners follow.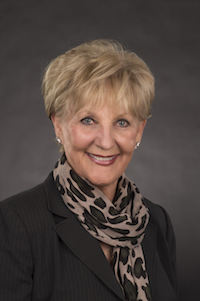 Diane Bilyeu – Professional Achievement Award, College of Arts and Letters-Humanities
A native of Pocatello, Bilyeu graduated from ISU in 1968 with a degree in speech and theatre. As a student, she played leading roles in many productions including "South Pacific" and "Carousel." The influence of John F. Kennedy motivated Bilyeu to become more politically active and in 1968 she became the youngest woman elected to the Idaho State Senate. She served on the education, judiciary and agricultural committees.
In 1984, Bilyeu was appointed to the State Board of Education by Governor John Evans and was elected as the board's president after serving only one year. She was appointed to a second term by Gov. Cecil B. Andrus in 1989. In 1984, Bilyeu was elected Bannock County Assessor and served in that capacity until her election once more to the Idaho Senate in 2006 where she served on transportation and local government and taxation committees.
Bilyeu and her late husband, Chick, were recognized by ISU with the William J. Bartz Award in 1990 as well as co-recipients of the Statesman of the Year in 1994 by Pi Sigma Alpha, ISU's national political science honor society. In 1994, Bilyeu was the first woman to be awarded an honorary doctorate from ISU in recognition of her lifetime accomplishments and achievements.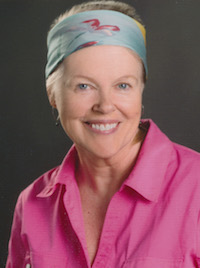 Susan M. Bistline – Professional Achievement Award, College of Health Science – Dental Hygiene
Bistline earned her undergraduate degree in dental hygiene in 1980. She obtained her National Board Registration and her Idaho Dental Hygiene Licensure in 1980 as well. She met and married her husband, Bruce, while at ISU and following her graduation they moved to Boise.
As a student, Susan was actively involved in the dental hygiene community and professional activities and it only increased when she began her professional career. She was a member of the Idaho Board of Dentistry, the first dental hygienist to serve on this board and also served as an assistant examiner for the dental hygiene exam for the Idaho Board of Dentistry, she served as chairperson for the Idaho Dental Hygiene Association Public Affairs committee, was a member of and examiner for the Western Regional Examining Board, a delegate to the American Dental Hygiene Association and a member of the Community Outreach Committee of the Idaho Dental Hygienists' Association.
Her professional career included working in dental offices that provided periodontics and general dentistry. She practiced as a dental hygienist from 1981 through 2004. She provided her expertise to the St. Luke's Regional Medical Center's Children's Special Health programs, the Boise Dental Clinic Coordinator and Clinical for Terry Reilly Health Services, served as the Clinical Registered Dental Hygienist for the Dental Health Program for the Central District Health Department in addition to working for several area dentists.
Bistline and her husband Bruce have been ardent supporters of ISU for many years and in many ways.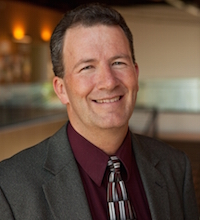 Kory Brown – Professional Achievement Award, College of Business
Brown earned his Master of Business Administration degree from ISU in 1995 where he was also recognized with the MBA Student of the Year award. He also has a Bachelor of Science degree in electrical engineering from Brigham Young University and his doctorate in business from the University of Utah.
The son of retired instructor in ISU's College of Technology, Norris Brown and his wife Shirley, Kory is currently an assistant professor of management at Pacific Lutheran University and CEO of PNKLINK, Inc. (doing business as Great Clips) in the Seattle area. He serves on the Washington State Small Business Development Centers advisory board and the advisory board of incubator, SurgeTacoma. He is a regional co-op president for Great Clips and volunteers significant time in the leadership of Boy Scouts of America and the Church of Jesus Christ of the Latter-day Saints. He held engineering, management and executive positions at AMI (acquired by On Semiconductor) and ZMDI (a Dresden, Germany based semiconductor firm). Having transacted business in more than 30 countries, Brown truly brings an international perspective to the classroom and the companies and organizations for which he works and consults.
Connected to ISU in many ways, Brown was an adjunct instructor in the College of Business in the late 1990s and continues to engage ISU College of Business classes and faculty in guest speaking and research opportunities today. Brown is married to Pam Erickson Brown and they have two daughters, two sons and two sons-in-law.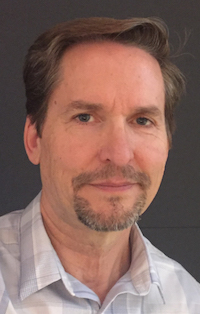 Jeffrey Geslin – Professional Achievement Award, College of Science and Engineering – Natural Physical Science
Geslin received his undergraduate degree from the University of Northern Colorado, his master's degree in geology from ISU and in 1993 received his doctorate in geology from the University of California at Los Angeles. He is currently the senior technical consultant in stratigraphy at ExxonMobil, where he has worked for the past 17 years. He has published more than 60 papers and abstracts on subjects including sequence stratigraphy, tectonics and sedimentation, provenance analysis, sandstone petrography and numerical modeling of fluvial systems.
After completing his doctorate, Geslin conducted research for the U.S. Geological Survey and then held a post-doctoral position at ISU. In 1998, he joined Exxon Production Research as a researcher in sequence stratigraphy and has since held positions on projects in hydrocarbon production, development, exploration and in research. He has worked on projects in numerous geologic settings and geographic locations globally.
Geslin has been active in the development and delivery of training in the geosciences both internal and external to ExxonMobil, and he has taught and coordinated numerous courses held throughout the world. He is also active in professional associations, as member of American Association of Petroleum Geologists and Society for Sedimentary Geology, giving presentations in annual meetings, and serving as a reviewer of manuscripts for publication.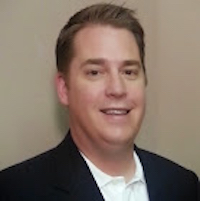 Mitchell Greer – Professional Achievement Award, College of Science and Engineering – Engineering
J. Mitchell Greer obtained his Bachelor of Science degree in civil engineering from the University of Idaho in 1992 and his Master of Science degree in environmental engineering from Idaho State University in 2005. He is a professional engineer and professional land surveyor with 20 years of extensive experience in all aspects of civil engineering projects. He is licensed in Idaho, Utah, Nevada, Wyoming, North Dakota, Montana and Texas and is the principal owner of Rocky Mountain Engineering and Surveying in Pocatello.
Greer began his civil engineering career working for the Idaho Transportation Department performing inspections, testing and surveying on major road construction projects. In 1993, he accepted a position working as a project engineer for A.A. Hudson and Associates in Soda Springs. In 1995, Greer accepted a position at Shepherd Engineering in Pocatello as project manager and lead engineer. He assisted in the management of a 15-person engineering firm and was also responsible for review and coordination of all civil and municipal engineering work completed by the firm.
In 1997, Greer founded Rocky Mountain Engineering and Surveying specializing in all aspects of civil, environmental, transportation and land-planning engineering and surveying. Under his leadership, RMES has grown to be one of the largest consulting engineering companies in Pocatello.
He served on the ISU Bengal Foundation Board of Directors, the Pocatello Chamber of Commerce Board of Directors and has been actively involved with the Chamber's Leadership Pocatello organization.
He is a member of the American Society of Civil Engineers, the Idaho Society of Professional Engineers and the Idaho Society of Professional Surveyors. Greer has served as the chair of the Southeast Idaho Math-Counts math competition for seventh and eighth graders and has served 10 years as committee chair. He has served as secretary, president-elect and president of the Southeast Chapter of the Idaho Society of Professional Engineers and was elected the "2000 Young Engineer" of the year by that organization. In 2006, Greer accepted an adjunct faculty position at ISU and successfully taught a senior-level technical roadway design class.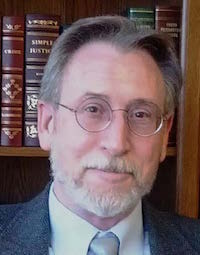 Judge Samuel A. Hoagland – Professional Achievement Award, College of Pharmacy
Hoagland is a pharmacist, an attorney, a former college professor, and now a District Judge, Fourth Judicial District, State of Idaho. Judge Hoagland is a native Idahoan, born and raised in Mountain Home. He received his pharmacy degree from ISU in 1976 and has been a registered pharmacist for 40 years. He received his law degree from the University of Idaho in 1982 and has been a licensed attorney for 34 years. His law practice focused on general, civil and criminal law and litigation.
He was elected District Judge in the Fourth Judicial District in 2014, and was sworn into office in January 2015. The Fourth District encompasses Ada, Boise, Elmore and Valley counties. For 10 years, Hoagland served as an adjunct associate professor of pharmacy law for the ISU College of Pharmacy and had served as an instructor of pharmacy law for two years in the 1980s and as a lecturer of clinical pharmacy for two years in the 1970s.
Judge Hoagland had memberships in the Idaho State Bar, Idaho Trial Lawyers Association, Idaho Society of Health-System Pharmacists (past-president), American Pharmacists Association and the American Society for Pharmacy Law. He has been published in The Advocate, the Idaho Trial Lawyers Journal, The Forum, and other legal and pharmacy publications, and was a contributing legal consultant for the American Journal of Health-System Pharmacy.
Hoagland has given many continuing education presentations for both pharmacy and law, including two nationally broadcast teleconferences on the HIPAA law. In civic matters, he served on many boards, including Flying Doctors of America of Atlanta, Georgia, and Cathedral Pines Camp of Ketchum. Sam and his wife Kari were married in 1976 and have four daughters, Hillary, Heidi, Holly and Paola, and three grandchildren.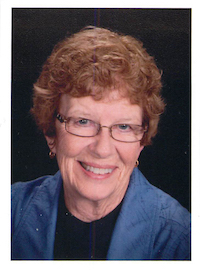 Mary Ellen Kelly – Professional Achievement Award, School of Nursing
Kelly was born in North Platte, Nebraska, and came to Idaho with her parents when she was 2. The family settled in Burley, where she graduated from Burley High School. Kelly chose nursing as a career after high school. She attended Saint Mary-of the-Wasatch and Holy Cross Hospital School of Nursing in Salt Lake City. She obtained her five-year Bachelor of Science degree in nursing and a minor in education.
After school she came back to Burley, married Pat Kelly and started a family. She worked first in a physician's office, then Cassia Memorial Hospital. Subsequently, she worked at the College of Southern Idaho in Twin Falls, teaching associate degree nurses, but then returned to Burley to teach licensed practical nurses. At this time, it became important to Kelly to obtain her master's degree in nursing. ISU began this program in the 1980s so she enrolled and commuted from Burley to Pocatello to finish the Master of Science degree in nursing and credentials in nursing administration. She directed the first rural nursing program at ISU in Pocatello. She also taught senior leadership during a spring semester for ISU-Meridian's fast-track nursing program.
Kelly spent 16 years in the Idaho Army National Guard, attaining the rank of lieutenant colonel, and served as chief nurse of Idaho. For the last 10 years, prior to her recent retirement, she held a contract position as transition assistance advisor as a liaison between the Idaho Guard and the Veterans Administration. The mission was to educate and direct all Iraq and Afghanistan veterans to care from the VA when they returned from deployment.
In retirement, Kelly loves spending more time with her nine children and their spouses and her 16 grandchildren, golfing, the Boise Philharmonic and Teton Symphony. She is on the Women's Health Advisory Board for the Boise VA, Advisory Board for the Statewide Suicide Hotline, and works to help homeless women veterans. She is also a faith community nurse at Holy Apostles Parish in Meridian.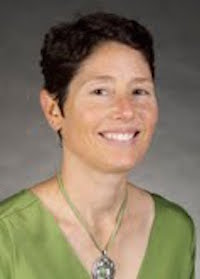 Dani Moffit – Professional Achievement Award, College of Education – Sport Science and Physical Education
Moffit is an assistant professor of sport science and physical education (SSPE) and program director for the Professional Master of Science in Athletic Training program at Idaho State University. Her extensive educational achievements include her Bachelor of Science degree in health education, 1991 from ISU; a Master of Physical Education (MPE) degree with athletic training specialization, 1992 from Western Michigan University; a MPE in athletic administration, 2001 from ISU; and Ph.D. in kinesiology with emphasis in athletic training in 2008, Temple University. She currently serves as athletic trainer for Pocatello Orthopedic Sports Institute in Pocatello as well as assistant athletic trainer for Pocatello High School under the direction of Portneuf Medical Center.
While an undergraduate at ISU, she was an ISU Ambassador from 1988-1991 as well as an Associated Students of ISU senator in 1991. Moffit has been recognized as an Outstanding Young Woman of America, received the Outstanding Service – Congressional Youth Leadership Council in 1999 and Who's Who Among American Teachers in 2000, 2002 and 2004. Other honors include Outstanding Mentor from the National Youth Leadership Forum on Medicine, 20-Year Award from the National Athletic Trainer's Association and Outstanding College Educator in 2015 from the Idaho Association of Health, Physical Education, Recreation and Dance.
Moffit is actively involved in programs and activities in the ISU College of Education and volunteers her time and talents for the Simplot Games, Bengal Triathlon, National Girls and Women in Sports and the Pocatello Marathon. She has been a presenter at Big Sky Athletic Training and Sports Medicine Conference, Commission on Accreditation of Athletic Training Education Accreditation Conference, National Athletic Trainer's Association Educator's Conference, Clinical Symposia and Athletic Training Expo.
Thomas L. Purce – Professional Achievement Award, College of Arts and Letters – Social and Behavioral Sciences
A native of Pocatello, Purce earned his Bachelor of Arts degree in psychology in 1969, followed by his Master of Education degree in student personnel in 1970, and a Doctor of Education degree in counselor education in 1975. He also completed Harvard University's Institute for Educational Management and did additional graduate work at Washington State University in clinical psychology.
In July 2000, Purce became the first African American president of The Evergreen State College in Olympia, Washington. He began his career in higher education in the 1980s at ISU as special assistant to the president and then as director of the university's Research Park and Economic Development Program. Purce first arrived at Evergreen in 1989 and from 1990-1995 he served as vice-president for college advancement, interim president, and executive vice-president. In 1995, he left Evergreen to become vice-president of extended university affairs and dean of extended academic programs at Washington State University in Pullman, Washington.
Prior to his work in higher education, Purce was active in the political arena. In his late 20s, Purce was elected to the Pocatello City Council in 1973 and in 1976 he became Pocatello's first black mayor. With his election to the Pocatello Council, Purce became the first black elected official in Idaho. He currently serves as vice-president of the Board of the Northwest African American Museum.
During his career, Purce has received numerous honors and awards. In 2008, he was recognized with the President's Award from the National Association of Student Personnel Administration. In 2009, for his leadership in education, the University of North Carolina Asheville presented Purce with an honorary doctor of humane letters and in 2014 he received an Honorary Doctor of Laws degree from SUNY, Geneseo, New York. Purce is married to Jane Sherman and they have three adult daughters, Deborah, Sarah and Miriam. The family lives in Olympia, Washington.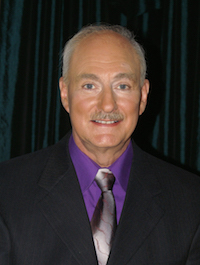 John Ritchie – Professional Achievement Award, College of Technology – Electronic Technologies
As an undergraduate student at ISU, Ritchie worked in the ISU film theater as a projectionist. He earned his certificate in laser and electro optics in 1978 and his certificate in electronics technologies in 1979 from the College of Technology at ISU. Ritchie retired in 2015.
His experience in the electronics industry dealt primarily with semi-conductor processing, equipment manufacture, service, design and testing. More recently, he specialized in semi-conductor production systems, product support and test engineering management. He was involved with numerous tests and processing systems software at both the design and customer-application levels. He spent a number of years doing system administration of Unix- and Linux-based test systems and network hosts.
While Ritchie was with Electro Scientific Industries, he helped develop the most successful laser-processing system released in the 1990s, ESI Model 9000, that swept the market share from all other competitors. He worked with all levels of software development from firmware of low-level drivers and micro controllers to graphical user interface of end-product applications using most common industrial operating systems and programming methods. The last 20 years, he was with Qorvo (formerly TriQuint Semiconductor) and created a host of radio frequency devices to launch the wireless world.
Ritchie attributes much of his success to the excellent education he received at ISU, along with his many opportunities to work on hardware and software solutions that have made very few ideas out of reach.