ISU HEADLINES
News items from ISU Marketing and Communications
---
Pocatello hosts Idaho Dietetics Conference April 21-22; ISU students honored
April, 21, 2016
POCATELLO – For the first time in over a decade, the Idaho Academy of Nutrition and Dietetics Annual Meeting is being held in Pocatello on April 21 and 22 at the Red Lion Hotel.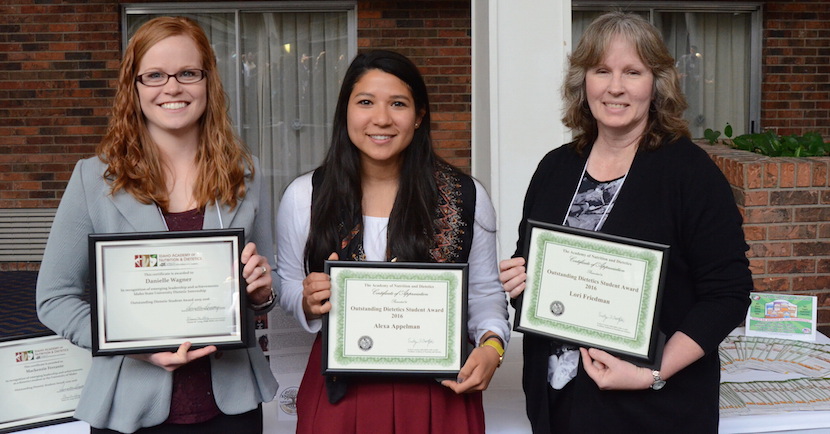 The conference serves as a gathering for dietitians statewide to continue their education and conduct business on behalf of the academy. On Thursday, April 21, Idaho State University's Danielle Wagner, Alexa Appelman and Lori Friedman received Outstanding Dietetic Student Awards.
In addition to recognizing students, faculty and dietitians, the conference allows everyone in attendance to learn about the latest research and methods of practice in the field. ISU sponsored two of the speakers at the conference as part of a continuing effort to make life-long learning more accessible to health care providers.
Thursday night, April 21, from 5:15 to 6:30 p.m., ISU dietetics interns and students will hold a culinary demonstration for the attendees. The conference continues Friday, April 22, from 7 a.m. to 3 p.m. when more lectures, award presentations and the annual business meeting will be held.
For more information, contact Jill Rice at (208) 284-2673.