ISU HEADLINES
News items from ISU Marketing and Communications
---
Idaho State University's National Girls and Women in Sports Day events set Jan. 11
January, 5, 2018
POCATELLO - Idaho State University's annual National Girls and Women in Sports Day Jan. 11 features free basketball tickets, neck gaiters and stickers for elementary-age children and presentation of the 2018 Trailblazer Award celebrating mentorship to women in sport.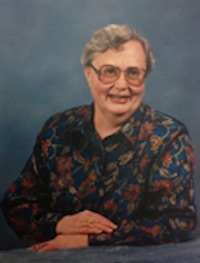 The event is scheduled for Thursday, Jan. 11, 7 p.m. at Reed Gymnasium. The celebration will include free admission to the ISU Women's Basketball game versus the University of North Dakota for the first 300 kindergarten- fifth grade girls and boys. Reduced admission is available ($3) for accompanying adults. Free stickers and neck gaiters will be given to the first 300 kids.
This national day has been proclaimed by Congress every year since 1987, and is honored annually the first week of February. National Girls and Women in Sports Day recognizes the progress of girls and women in sports, and the benefits that sport and fitness activities can bring to the lives of all girls and women. "Play Fair, Play IX" is the national theme for this year's day and serves to acknowledge the importance of sport participation for women and girls. This is the 19th year ISU has hosted this event.
At half-time of the basketball game, the 2018 Trailblazer Award will be presented. This annual award, recognizes a woman with affiliation to ISU or the local community who has provided significant leadership and mentorship to women in sport. The award recipient this year is Peggy Peterson. Peterson came to Pocatello in 1961 to teach at Alameda Junior High School after graduating from Huron University in South Dakota. She taught and coached at Highland High School from 1969-1995. Peterson started the women's sport programs in volleyball, basketball and track at Highland High School and accumulated an impressive win-loss record of 240-57 in basketball and a 364-189 record in volleyball. She never had a losing season as a basketball coach and led her team to a state championship in 1974.
During her career, Peterson paved the way for girls' sports in Idaho through her service as a coach, but also through her work with the Idaho Coaches of Girls' Sports organization, and as a representative for the District V State Board of Coaches. She was serving on the State Board of Idaho Coaches Association when they gained state sanction for girls to have state tournaments in volleyball, basketball, and track.
Peterson has been recognized for her outstanding achievements and contributions to girls sports many times and her list of accomplishments include: Gem State Conference Coach of the Year in volleyball 1981 and 1985; State Coach of the Year in volleyball for Idaho 1983 and 1986; University of Idaho Alumni Association Teaching Excellence Award 1991; New Agenda State Hall of Fame for Coaches of Women's Sports; State Wes Lowe Memorial Award for Community Leadership for Boys and Girls in Athletics 1995; and induction into the Idaho High School Activities Association Hall of Fame 2000. In 2002, Peterson was inducted into the "Legends of the Game" of Girls Basketball for the State of Idaho and she was also inducted as a Pioneer of Women's Sports for Idaho in 2007. Each year, Highland High School hosts the Peg Peterson Volleyball Tournament in honor of Paterson's dedicated service as an educator and coach.
Peterson retired in 1995 after 35 years of teaching and coaching.